Ireland offering almost $92,000 in grants to move to island community, flip property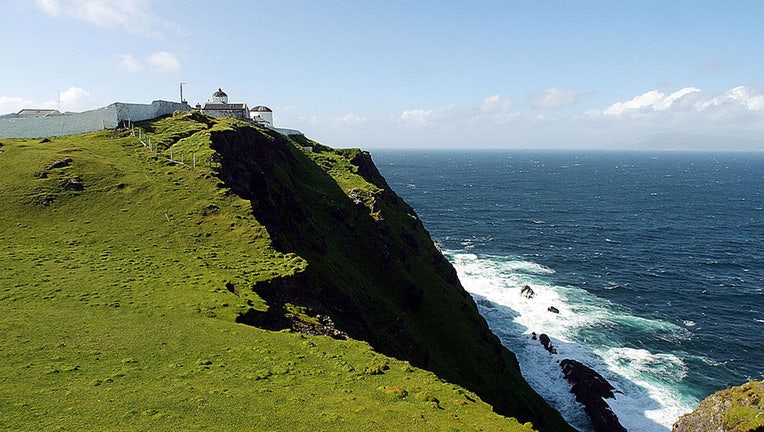 article
Have you ever wanted to move to another country and start a whole new life? 
If your answer is yes, then this opportunity in Ireland could be the push you need to buy your one-way ticket to this beautiful island nation. 
Ireland's government unveiled a plan which aims to revitalize more than a dozen islands off the country's coast including boosting population, providing broadband internet for residents and refurbishing some of dilapidated homes and buildings and much more. 
The Our Living Islands initiative is a 10-year national policy that was introduced earlier this month by Ireland's Department of Rural and Community Development and includes grant offerings to willing participants. 
There are about 30 islands off Ireland's coast and many of those islands are completely cut off from the mainland. 
The government hopes this new initiative will encourage current residents, and possibly foreigners looking for a change in scenery, to not only help connect these "vibrant communities" to the world with internet access but to also build new infrastructure to bring ease of access to these beautiful islands. 
"We also want islanders and visitors alike to be able to continue to experience and appreciate, in an environmentally sustainable way, the unique culture, heritage and environmental richness the islands have to offer," the policy reads. 
Here's what you need to know about the Our Living Islands 2023-2033 policy. 
How much is Ireland offering? 
The Irish government is offering up to almost $92,000 in grants to people who purchase property on any of the select islands with plans to basically flip them. 
The grant can only be used for refurbishment purposes. Any funds used to purchase the property beforehand is the sole responsibility of the buyer, and grants can't be used to purchase property, according to a government spokesperson.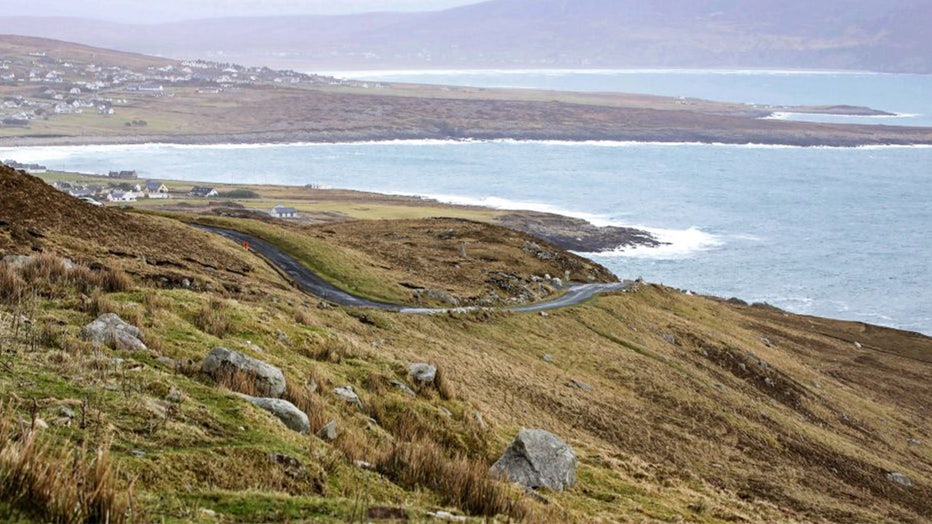 FILE - A picture taken on Jan. 31, 2023, shows the coast of Achill Island, which is a filming location of the film "The Banshees of Inisherin", off the west coast of Ireland. (PAUL FAITH/AFP via Getty Images)
What are the requirements? 
To qualify for the grant, you must:
Have proof of ownership or evidence of active negotiations to buy the property (that is, confirmation of engagement from the estate agent or owner of the property) where you are seeking approval in principle for a grant.
Live in the property as your principal private residence or make it available for rent.
Have proof that the property has been vacant for at least two years.
Where are the islands located? 
Most of the islands involved in the Our Living Island policy are on the west coast of Ireland. 
You can see a map of them in the policy by clicking here.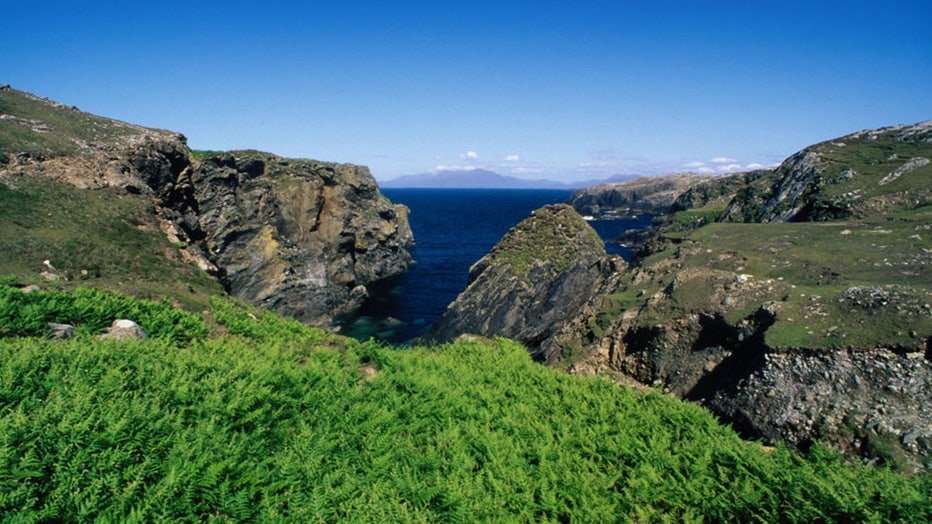 FILE - Ile d'Inishbofin, Connemara, Ireland.  (Patrick DE WILDE/Gamma-Rapho via Getty Images)
What do Americans need to know? 
If you're serious about leaving the United States to go join the great nation of Ireland and live out your European island fantasies, there are a few things you will need to know. 
As an American, you can purchase the property on the select islands and if you plan to live in Ireland as a permanent resident, you will need to first meet the requirements listed by Ireland's immigration policy. 
If you aren't planning on retiring when moving to Ireland, you probably fall under the Immigrant Investor Programme. 
Here's what's required to get in: 
Enterprise Investment: A minimum of about $1 million invested in an Irish enterprise for a period of at least three years
Investment Fund: A minimum of about $1 million invested in an approved investment fund for a period of at least three years. Such funds must be approved and regulated by the Central Bank
Real Estate Investment Trusts: A minimum investment of about $2 million in any Irish REIT that is listed on the Irish Stock Exchange, for a period of at least three years
Endowment: A minimum of about $550,000 (or $440,000 where 5 or more applications are received) philanthropic donation to a project which is of public benefit to the arts, sports, health, culture or education in Ireland.
This story was reported from Los Angeles.