How to get COVID tests now before it's no longer free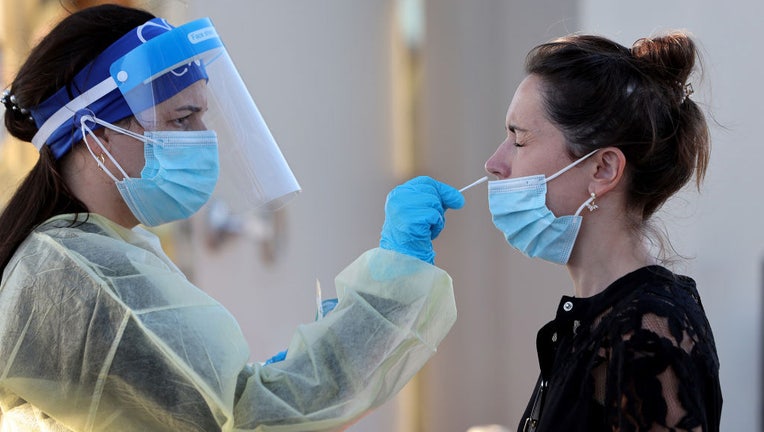 article
If you need to get a free COVID test to check your health status, you should do it before next month. 
Free COVID testing concludes on May 11 when the federal government ends its public health emergency for COVID-19. 
After that date, many insurance programs will no longer have to reimburse individuals for up to eight at-home tests a month.
Insurers can also charge copays and related fees for tests at hospitals or doctor's offices. Experts worry that uncertainty about costs could lead people to delay getting tested, the Associated Press reported.
Here are the changes you can expect with COVID tests after May 11. 
At-home tests
The biggest changes will be for over-the-counter tests, which account for the vast majority of screening in the U.S. today, according to the AP.
Since early 2021, the federal government has required all private insurers to cover up to eight COVID-19 tests per month. That requirement will soon go away. Coverage is also scheduled to lapse for tens of millions of seniors in the federal government's Medicare program, though some members of Congress are pushing to extend the benefit.
While some private insurers may continue to cover all or some home tests, there will no longer be a nationwide rule. A two-pack of tests typically costs between $20 and $24.
RELATED: FDA approves combination flu-COVID test for home use
"What we will see is a hodgepodge of approaches by different insurance companies, which is going to make it difficult for individuals to know what they're going to be paying," said Christina Silcox, of the Duke Margolis Center for Health Policy, which recently issued a report on the outlook for testing.
One exception will be for those enrolled in the government Medicaid program for low-income individuals and families, who will continue to receive free tests until September 2024, the Associated Press noted. 
In-office tests
Americans can also expect to pay more for any COVID-19 tests performed at a hospital, clinic or doctor's office.
Insurers have been barred from charging copays, or any other cost-sharing fees related to COVID-19 testing. That requirement also ends next month.
While insurers will still cover basic testing costs, some people could face new fees for a portion of the test's price or for the services of the health professional performing it. Lab tests have typically ranged between $70 and $100 and some of that could be passed along to patients, the AP reported. 
RELATED: US to require COVID-19 testing for travelers from China
COVID-19 vaccines and drugs will remain free because they are not paid for through insurance, but by the federal government. One concern is that uncertainty around testing costs could lead to delays in treatment. 
Current treatments for high-risk patients, like Paxlovid, generally need to be taken within the first few days of symptoms to be effective.
Testing capacity
The U.S. struggled to build up its test manufacturing capacity during the first two years of the pandemic, with demand waning after each surge. Experts worry that the country could again be caught flat-footed after the federal government stops purchasing tests in bulk.
Only after the U.S. government said it would buy 1 billion tests did production stabilize, reaching a peak of 900 million monthly tests in February 2022.
As of September, manufacturers were still producing over 400 million tests per month, far exceeding U.S. testing levels, according to Duke researchers.
Companies including Abbott Labs say they will be able to ramp up test production as needed. 
RELATED: Free COVID-19 tests available to Americans again as White House reveals winter plan
But the company declined to discuss specific production targets or how they will be impacted by the end of the health emergency.
Congress has shown little willingness to buy more tests and the Biden administration did not propose new spending in its latest budget.
Testing technology
The hundreds of different COVID-19 tests authorized by the Food and Drug Administration over the last three years will remain available after May 11. 
That's because the FDA approved those products under a separate emergency measure that isn't affected by the end of the national declaration, according to the Associated Press. 
Still, FDA officials have been encouraging test makers to apply for full regulatory approval, which will allow their products to stay on the market indefinitely. Last month, the FDA formally approved the first rapid COVID test.
Since the peak of the Omicron surge at the end of January 2022, daily COVID reported cases are down 92%, deaths declined more than 80%, and new COVID hospitalizations are down close to 80%, the Department of Health and Human Services noted in a February release. 
The Associated Press contributed to this report. This story was reported from Washington, D.C.