Here's how you can get a free McChicken sandwich at McDonald's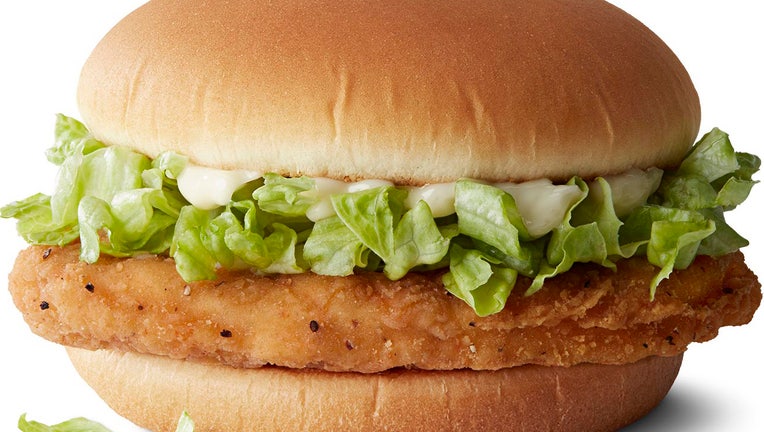 article
CHICAGO - McDonald's is offering customers a free chicken sandwich, but there's a catch.
The fast-food restaurant will only give a free McChicken sandwich to customers through the restaurant's app on May 10 only at participating locations.  
The company has rolled out several new incentives over the past few months to attract more customers. 
Most recently, McDonald's beefed its menu with its latest addition: Big Mac sauce made exclusively for dipping. 
RELATED: McDonald's to upgrade its burgers: Will you taste the difference?
The fast-food chain said fans have always asked for an extra side of the famous sauce for years, and now the extra sauce will already come prepared in a sauce dip cup. 
The Big Mac sauce dip will become available April 27 for a limited time at participating U.S. restaurants. 
In addition, McDonald's said it has a new recipe to make their burgers even better for customers.
The fast-food chain said "small but tasty" improvements will be made to the Big Mac, McDouble burger and its classic cheeseburger, double cheeseburger and hamburger.
Customers will soon notice softer hamburger buns and a more "perfectly melted" cheese. The restaurant said patties will also be cooked with the juices from caramelized white onions which will be added to the grill.
This story was reported from Los Angeles.