Häagen-Dazs turns classic ice cream flavors into breakfast treat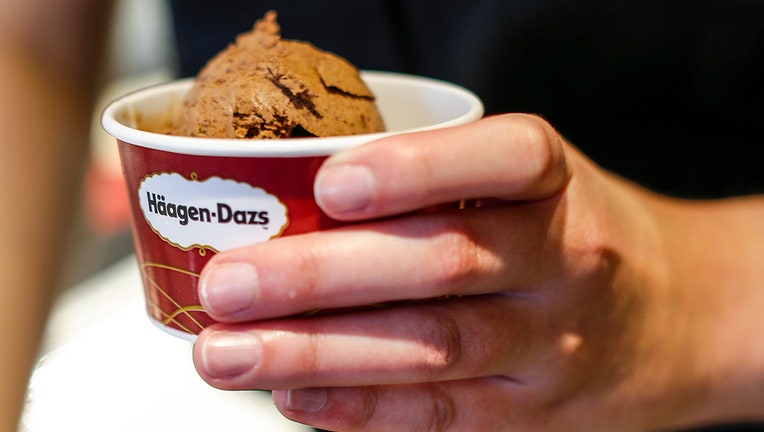 article
Häagen-Dazs is turning its ice cream flavors into a breakfast staple.
The popular ice cream brand is partnering with its parent company General Mills to release a line of yogurt-like products called "Häagen-Dazs Cultured Creme." 
According to a press release by General Mills, the dairy snacks are a little thicker than regular yogurt, which gives it a texture similar to ice cream.
"We are thrilled to introduce a new experience to the yogurt aisle this summer through the luxury of Häagen-Dazs," said Benjamin Myers, senior brand manager at General Mills. "From the smooth, creamy texture to the delicious, premium flavors, our new Häagen-Dazs Cultured Crème inspires anytime indulgence."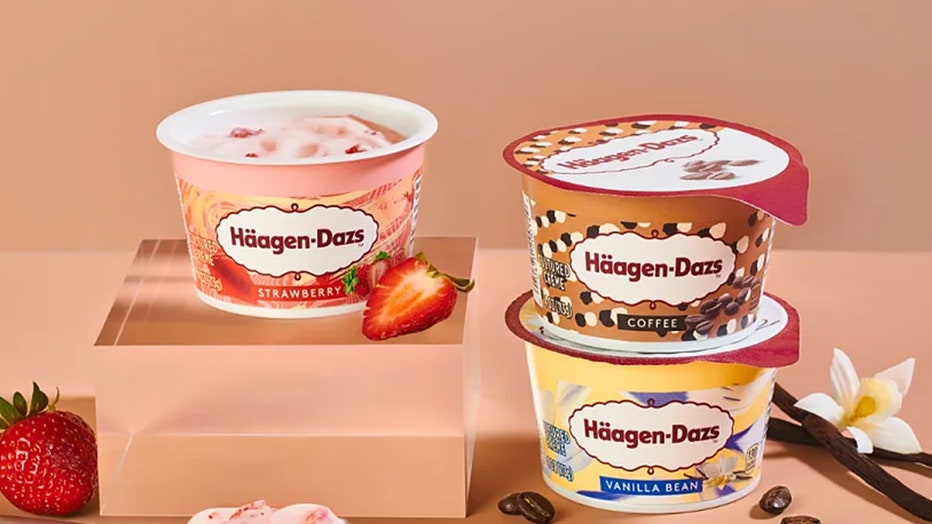 Product photo of "Häagen-Dazs Cultured Creme." (Credit: General Mills)
The new product comes in several flavors including vanilla bean, strawberry, coffee, lemon, blueberry and black cherry. 
Häagen-Dazs Cultured Creme is set to hit store shelves nationwide this month for $1.99 each. 
But this isn't the first time that General Mills has made one of its products breakfast-friendly. 
In April, the Minnesota-based company confirmed that Kit Kat cereal would be making its way to American shelves following a successful launch in Europe. 
RELATED: Kit Kat cereal launches in US, General Mills confirms
"Capturing the iconic balance of delicious milk chocolate and wafer taste, the new Kit Kat Cereal is the perfect way to have a break and indulge," the food giant told FOX Television Stations. 
Earlier this year, the company also announced a new mini breakfast bundle offering items that pair with mini boxes of fan-favorite cereal. Various limited-edition kitchen items were included in the themed breakfast bundle released in January. 
General Mills is an American multinational manufacturer and marketer of foods sold through retail stores. Products include Annie's, Betty Crocker, and a variety of cereal brands. 
This story was reported from Los Angeles.