George Floyd's sister, LaTonya, forgives Derek Chauvin for what he did
HOUSTON - LaTonya Floyd, the sister of George Floyd, who was killed by then Minneapolis police officer, Derek Chauvin, said she forgives him for what happened to her brother. 
She told that exclusively to FOX 26 cameras who were at an event where a screening of a short documentary of the George Floyd sculpture was premiered. 
"I know America may think I'm crazy for saying this, but I gotta get this off my chest," she said. "At this point, three years down the line, I do forgive Derek Chauvin for what he did, it's not okay that he did. Ok, but I have to forgive him in order to move forward in my life. I've been running around in circles, I've been going through a whole lot, and if our higher power don't forgive us, we're nothing. We're lost. We're outta there." 
"And I can't keep living my life with this anger, that's gonna form to hate, such as he had," LaTonya continued. "And it's going to lead to me doing something like that, because I'm mad, I'm angry. I can't live with that within me. So I pray for him, and I pray he find peace within himself, and I pray that next time, he kneel down, he's kneeling down to help someone up, not hold 'em down. God has a plan for everybody. I pray for Derek and I do forgive you, and if you are listening, may the peace of God be with you man."
FOX 26 also spoke with Philonise Floyd, the brother of George Floyd, who lives in Houston. 
He reflected on this day and where we are as a nation now three years later.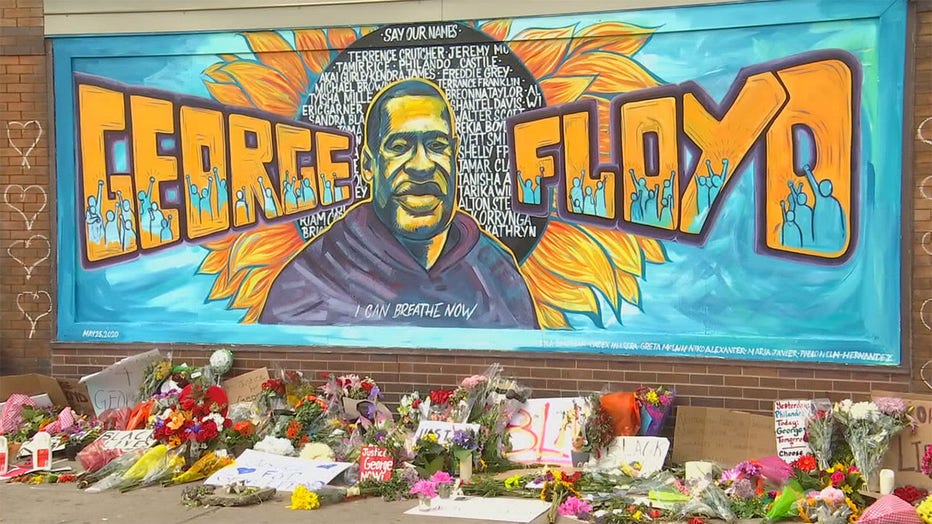 A mural of George Floyd painted on the side of Cup Foods at the intersection where Floyd was killed on May 25, 2020. 
Floyd said at the federal level, he's still waiting on actions including banning chokeholds and changing "qualified Immunity Protections." 
"All of this stuff needs to be passed," said Floyd. "If you want to consider this place that we live in in the United States of America to be a great place where people fight to get to."
While federal action takes time, the immediate change that occurred and continues to hold strong is the awareness his brother's death brought to so many. 
"People are getting a better understanding, and it's not just Black people, it's white people out there marching," stated Floyd. "He was a great person, and to me, I just want people to understand."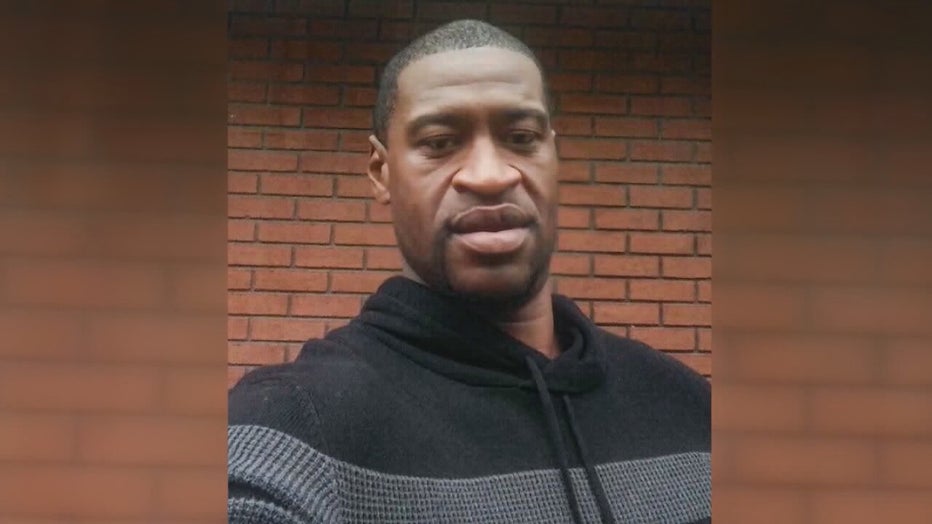 George Floyd died after being arrested by Minneapolis police on Memorial Day in 2020.
Just last week, Chauvin appealed his murder conviction to the Minnesota Supreme Court, saying the district judge's decision not to move the proceedings out of the city deprived him of a fair trial.
His attorney, William Mohrman, filed a petition for review with the state's highest court a month after the Minnesota Court of Appeals upheld Chauvin's conviction for second-degree murder and let his 22 1/2-year sentence remain in place.
PREVIOUS COVERAGE: Derek Chauvin sentence: 22.5 years in prison for murder of George Floyd
Morhman had unsuccessfully asked the appeals court to throw out the ex-officer's conviction for a long list of reasons, including the massive pretrial publicity. But the three-judge panel last month sided with prosecutors who said Chauvin got a fair trial and just sentence. Chauvin raises several of those arguments again in his latest appeal.
"We're very hopeful that the Minnesota Supreme Court will accept review of the case," Mohrman said.
PREVIOUS COVERAGE: Derek Chauvin sentenced to 20 1/2 years for violating George Floyd's civil rights
Floyd died on May 25, 2020, after Chauvin, who is white, kneeled on the Black man's neck for 9 1/2 minutes. A bystander video captured Floyd's fading cries of "I can't breathe." Floyd's death touched off protests around the world, some of which turned violent, and forced a national reckoning with police brutality and racism.
The Minnesota Supreme Court could agree to hear Chauvin's appeal, in which case it would ask each side for detailed briefs and later set a date for oral arguments. Or it could let the Court of Appeals ruling stand.3
DOWNLOAD THE FOX 26 HOUSTON APP BY CLICKING HERE
Morhman wrote in the petition that the case presents the state Supreme Court with important questions on "developing and clarifying due process requirements to transfer venue when there is unprecedented pervasive pretrial publicity coupled with community violence."
PREVIOUS COVERAGE: George Floyd's brother reacts to sentences for 2 officers present during Floyd's death
He also wrote that it raises issues about rules regarding juror misconduct. One juror participated in a civil rights event commemorating the Rev. Martin Luther King Jr.'s March on Washington, D.C., a few months after Floyd's death. Only after the trial did the juror reveal that he had been there. The Court of Appeals declined to send the case back to the trial judge for a hearing on whether the juror's nondisclosure constituted misconduct.
Chauvin pleaded guilty to a separate federal civil rights charge and was sentenced to 21 years in federal prison, which he is now serving in Arizona concurrent with his state sentence.
The Associated Press contributed to this report.