Frozen fruit bags sold at major grocers recalled over listeria concerns
A fruit company has issued a voluntary recall on more than a dozen brands of frozen fruit bags over listeria concerns.
According to the U.S. Food and Drug Administration, the recall, issued by Sunrise Growers Inc., is linked to pineapple provided by a third-party supplier that could be contaminated with Listeria monocytogenes.
There have been no illnesses connected to the recall, the FDA said.
READ MORE: Frozen fruit sold at Costco recalled amid outbreak of hepatitis A infections
Consumers who have the recalled products in their freezers are asked to throw the products away or return them for a refund. Here are the affected brands:
Walmart: Great Value Mixed Fruit, Great Value Dark Sweet Cherries, and Great Value Mango Chunks sold at stores in AR, AZ, CA, CO, DC, IA, ID, IL, IN, KS, KY, LA, MD, MN, MO, MT, ND, NE, NM, NV, OH, OK, OR, PA, SD, TX, UT, VA, WV and WY from January 19, 2023 to June 13, 2023
Whole Foods: 365 Organic Tropical Fruit Medley, 365 Organic Pineapple Chunks, 365 Pineapple Chunks, 365 Organic Whole Strawberries, 365 Organic Slice Strawberries and Bananas, and 365 Organic Blackberries distributed to select stores throughout the US from November 1, 2022 to June 21, 2023
Trader Joe's: Trader Joe's Organic Tropical Fruit Blend distributed to select distribution centers or stores in AK, AL, CT, CO, DE, IA, IL, IN, KS, KY, LA, MA, MD, ME, MI, MN, MO, NE, NH, NJ, NM, NY, OH, OK, PA, RI, TN, TX, VA, VT, WI, and Washington DC from March 28, 2023 to April 11, 2023
Target: Good & Gather Organic Cherries and Berries Fruit Blend, Good & Gather Dark Sweet Whole Pitted Cherries, Good & Gather Mango Strawberry Blend, Good & Gather Mixed Fruit Blend, Good & Gather Mango Chunks, Good & Gather Blueberries, and Good & Gather Triple Berry Blend distributed nationwide from October 14, 2022 to May 22, 2023
Aldi: Season's Choice Tropical Blend distributed to select distribution centers or stores in AL, AR, CT, FL, GA, IA, KS, KY, MA, MD, MI, MO, MS, NC, NE, NH, NY, OH, OK, PA, RI, SC, TN, TX, VA, VT and WV from October 11, 2022 to May 22, 2023
AWG (Associated Wholesale Grocers): Best Choice Pitted Red Tart Cherries Unsweetened distributed to select distribution centers or stores in KS, MO, NE and OK from April 5, 2023 to May 4, 2023'
Recalled frozen fruit bags (FDA)
What is listeria?
Food contaminated with these bacteria can cause listeriosis, a serious infection that primarily affects older adults, people with weakened immune systems, and pregnant women and their newborns, according to the FDA and U.S. Centers for Disease Control and Prevention.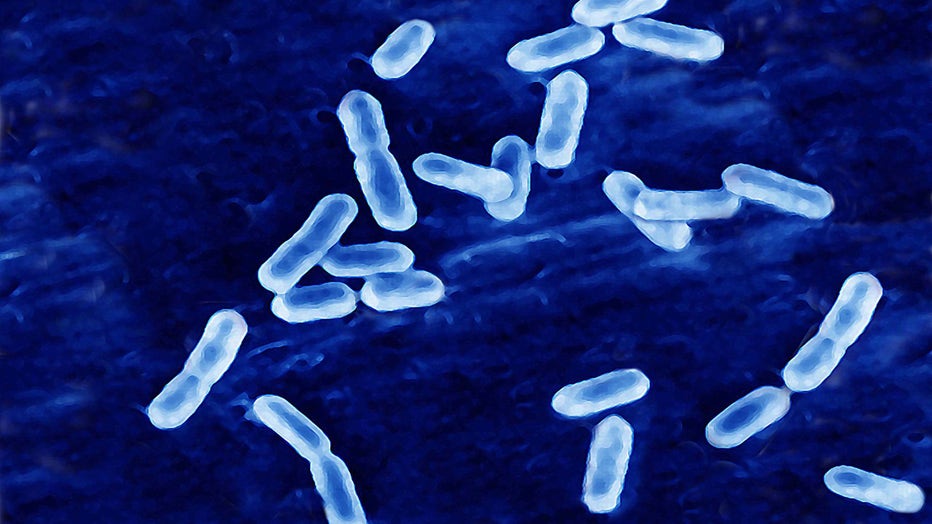 Gram Positive Bacilli That Causes Listeriosis. Optical Microscope X1000. (Photo By BSIP/UIG Via Getty Images)
Listeriosis can cause fever, muscle aches, headache, stiff neck, confusion, loss of balance and convulsions — sometimes preceded by diarrhea or other gastrointestinal symptoms.
Listeriosis is treated with antibiotics. Consumers concerned about an illness should seek medical care and tell the doctor about eating possibly contaminated food if they have a fever and other symptoms of possible listeriosis, such as fatigue and muscle aches, within two months after eating, according to the CDC.
READ MORE: Marie Callender's shepherd's pies by Conagra Brands recalled over potential contamination
"This is especially important if you are pregnant, age 65 or older, or have a weakened immune system," the CDC states on its website.
"If you ate food possibly contaminated with Listeria and do not feel sick, most experts believe you do not need tests or treatment. Talk with your medical provider if you have questions about what to do after eating possibly contaminated food," the agency adds.
FOX's Kelly Hayes contributed to this report.