Free Telly TV sign-up: Why this new company wants to give you a free 55-inch TV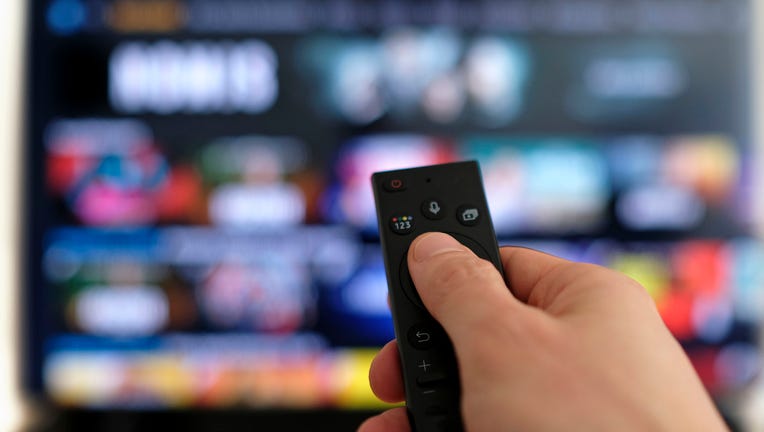 article
What would you be willing to trade to get a new, 55-inch, 4K TV for free?
A new tech company called Telly hopes your answer is ad-tolerance and data.
Telly rolled out its new business model this week, and step one includes sending out thousands of free TVs to Americans. Here's how their concept works.
Introducing Telly TV
A Telly TV provides the TV-watching experience that most are used to nowadays via a 55-inch, 4K display.
Telly has integrated several other features to really make it a technological hub. 
With a built-in camera and microphone, you'll be able to do video calls and get voice-activated assistance. 
Its Game Room also comes loaded with dozens of immersive games, and fitness programs are available that include advanced motion-tracking.
A Telly TV also comes with a built-in 5-driver "immersive" sound bar.
Be aware that Telly's operating system doesn't support apps, so you'll need a streaming service. Telly includes a 4K streaming stick (also for free), or you can connect your own. 
RELATED: AI may help shorten workouts to 20 minutes and still unlock 'fountain of youth'
How does Telly free TV work?
Telly calls its TV a Dual Screen Smart TV and here's why: the set-up includes the TV and sound bar described above, plus a secondary so-called "Smart Screen" that sits underneath. And that Smart Screen is what's new to the game here and integral to Telly's business model. 
Think of it like a virtual home screen for your TV. It can be customized with widgets, weather, sports scores and the like – but it will also display a nonstop ad on the far right side, as shown in several examples from Telly.
When you sign up to get a Telly TV, you'll answer questions about you and your household to optimize that ad experience, Telly explains on its website. Advertisers, in turn, pay for the ads you'll see on the Smart Screen. 
And as Telly says, "That's how you get Telly free."
"For too long, consumers have not been an equal part of the advertising value exchange," creator Ilya Pozin told The Hollywood Reporter. (Pozin also founded the free, ad-supported streaming service Pluto.) 
"Companies are making billions of dollars from ads served on televisions, yet consumers have historically had to pay for both the TV and the content they watch. All of that changes today."
But Telly also needs something from you in exchange for the deal: your data.
RELATED: AMC Theatres to enter the candy business with own brand of movie treats
Telly data collection
By signing up for a Telly TV, you're giving Telly the right to collect information about you.
Think of key information that advertisers love to know: your age, location, household, etc. 
"You're giving us your demographics, your psychographics at the individual and household level before you even get your device, so we know who you are, we know where you live, we know your income, we know what car you're driving, we know when your lease is up," Pozin told The Hollywood Reporter. "We know what your favorite brands are. We know your favorite sports teams are so when you first bring your TV home, you scan a QR code with your phone, all the data is already there."
As you use the TV, Telly has also reserved the right to collect your viewing and activity data. 
Your viewing data includes information such as what you watch and how long you watch it. And your activity data includes information like what you search for, what settings you prefer, and even "the physical presence of you and any other individuals using the TV at any given time."
And, of course, accepting their free TV also gives Telly permission to share that data with third-party data partners and advertisers.
You can opt out of the data sharing, but, as Telly puts it – "Unfortunately, that means you will no longer have access to the Services [and must return the television]. If you opt out and do not return the television to Telly, Telly will charge the credit card on file."
RELATED: 'Dumb phones' on the rise in US as young people look to unplug
How to sign up for free Telly TV
As the saying goes, there's always a "catch," but Telly is betting that many won't think of the ads and data collection as such. 
"Don't be fooled by the price point. It's not a budget TV by any means whatsoever," Pozin said, telling The Hollywood Reporter that the intent is to offer software updates every couple weeks to add features like karaoke, or games, or workout classes. "It's by far the smartest TV on the market. There's nothing even that comes close to it."
Telly is reportedly shipping 500,000 TVs for free in its initial batch.
A reservation system is open online now at www.freetelly.com. 
This story was reported from Detroit.