'Freaky Friday' sequel reportedly in the works with Lindsay Lohan, Jamie Lee Curtis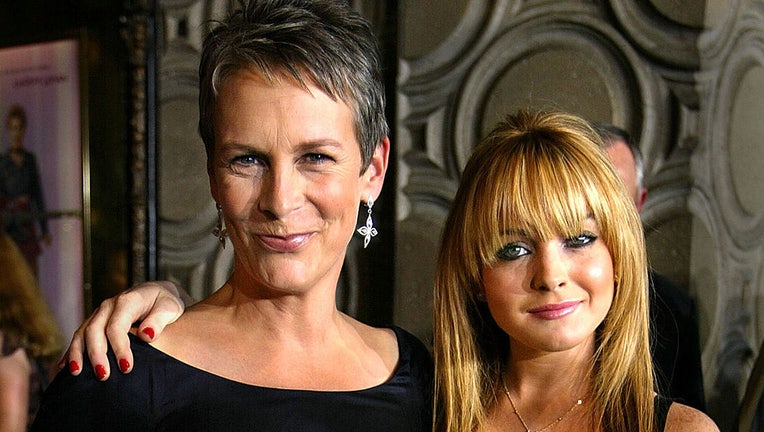 article
Two decades after an overworked mother and her teenage daughter switched bodies in the film "Freaky Friday," a sequel is reportedly in the works with its stars Jamie Lee Curtis and Lindsay Lohan expected to reprise their roles.
The film, released in 2003, was based on Mary Rodgers' 1972 comedic children's book of the same name and was actually a remake of an original 1976 film. The version starring Curtis and Lohan and directed by Mark Waters went on to gross more than $160 million worldwide and became something of a cult classic.
Disney did not immediately respond to a request for comment, but confirmed to the New York Times and The Hollywood Reporter that a sequel is in development with both stars in talks to return. 
Both Curtis and Lohan have hinted at their desires to make a "Freaky Friday" sequel in the past. In February, Curtis posted a photo of her and Lohan on Instagram with the caption, "It's Friday. I'm just sayin! Freaky fingers crossed!" Lohan commented with a "crossed fingers" emoji. 
Curtis later told Variety that a sequel "is going to happen."
"Without saying there's anything officially happening, I'm looking at you in this moment and saying, 'Of course it's going to happen.' It's going to happen," Curtis told the outlet on Feb. 26. 
In an interview with the New York Times published on Wednesday, both Curtis and Lohan shared their memories from making the 2003 film and said they've remained friends over the years. 
Curtis, who won her first Academy Award this year for her role in "Everything Everywhere All at Once," said the topic of a "Freaky Friday" sequel came up while she was promoting the 2022 film "Halloween Ends."
"As I went around the world with 'Halloween Ends,' people wanted to know if there was going to be another 'Freaky Friday,'" she told the New York Times. "Something really touched a chord. When I came back, I called my friends at Disney and said, 'It feels like there's a movie to be made.'"
Lohan, who was also interviewed by the outlet, added: "Jamie and I are both open to that, so we're leaving it in the hands that be."
"We would only make something that people would absolutely adore," Lohan said.
A "Freaky Friday" sequel would mark a return to studio filmmaking for Lohan, The Hollywood Reporter noted. In the early 2000s, she starred in several other huge films including "The Parent Trap" and "Mean Girls." 
In the past couple years, Lohan has returned to acting with a two-movie deal at Netflix – including the 2002 romantic comedy "Falling for Christmas."
This story was reported from Cincinnati.