Fort Bragg renamed Fort Liberty to remove Confederate namesake
FORT LIBERTY, N.C. - Fort Bragg shed its Confederate namesake Friday to become Fort Liberty in a ceremony some veterans said was a small but important step in making the U.S. Army more welcoming to current and prospective Black service members.
The change was part of a broad Department of Defense initiative, motivated by the 2020 George Floyd protests, to rename military installations that had been named after confederate soldiers.
The Black Lives Matter demonstrations that erupted nationwide after Floyd's killing by a white police officer, coupled with ongoing efforts to remove Confederate monuments, turned the spotlight on the Army installations. A naming commission created by Congress visited the bases and met with members of the surrounding communities for input.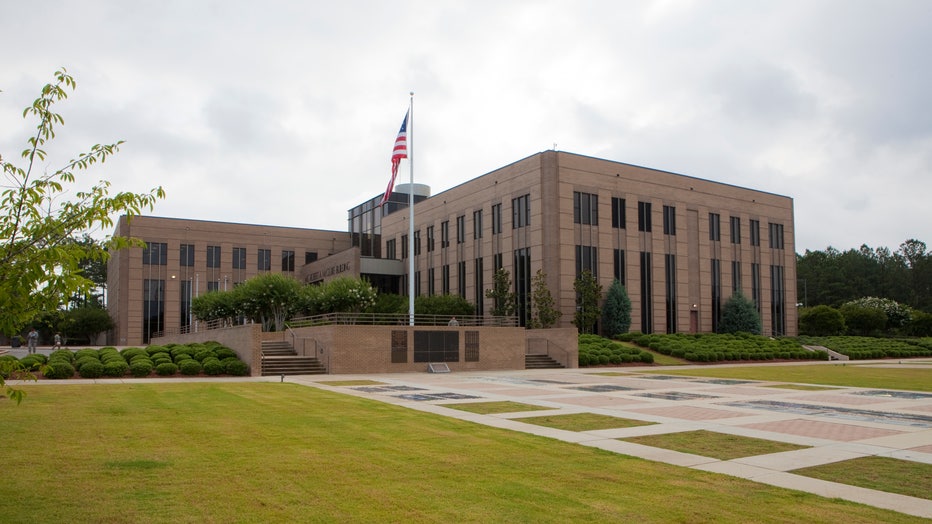 View of the building of the US elite Special Forces at Fort Bragg. Fort Bragg is located just west of Fayetteville, North Carolina. (Photo by Patrick ROBERT/Corbis via Getty Images)
While other bases are being renamed for Black soldiers, U.S. presidents and trailblazing women, the North Carolina military installation is the only one not renamed after a person. Retired U.S. Army Brig. Gen. Ty Seidule said at a commission meeting last year that the new name was chosen because "liberty remains the greatest American value."
"Fayetteville in 1775 signed one of the first accords declaring our willingness to fight for liberty and freedom from Great Britain," said Lt. Gen. Christopher Donahue, the commanding general of the XVIII Airborne Corps and Fort Liberty, referring to the city adjacent to the base. "Liberty has always been ingrained in this area."
READ MORE: Government forcing Navy retirees to pay back up to $70K after system glitch
The cost to rename Fort Bragg — one of the largest military installations in the world by population — will total about $6.37 million, according to a commission report.
"The name changes, the mission does not change," base spokesperson Cheryle Rivas said Friday morning before the ceremony.
Fort Polk in Louisiana will be the next installation to change its name June 13 to Fort Johnson, in honor of Sgt. William Henry Johnson.
The North Carolina base was originally named in 1918 for Gen. Braxton Bragg, a Confederate general from Warrenton, North Carolina, who was known for owning slaves and losing key Civil War battles that contributed to the Confederacy's downfall.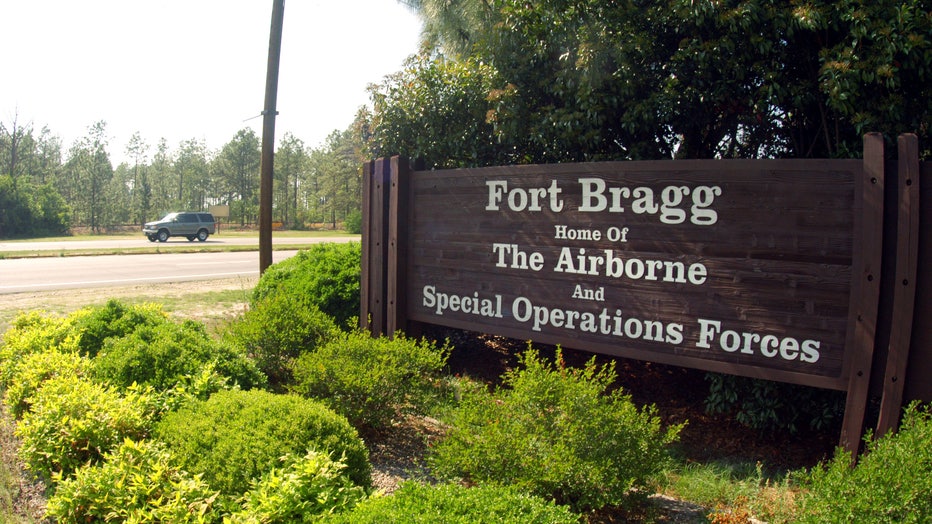 A sign shows Fort Bragg information May 13, 2004 in Fayettville, North Carolina. (Photo by Logan Mock-Bunting/Getty Images)
Several military bases were named after Confederate soldiers during World War I and World War II as part of a "demonstration of reconciliation" with white southerners amid a broader effort to rally the nation to fight as one, said Nina Silber, a historian at Boston University.
"It was kind of a gesture of, 'Yes, we acknowledge your patriotism,' which is kind of absurd to acknowledge the patriotism of people who rebelled against a country," she said.
READ MORE: Man loses over 200 pounds so he can fulfill dream of enlisting
The original naming process involved members of local communities, although Black residents were left out of the conversations. Bases were named after soldiers born or raised nearby, no matter how effectively they performed their duties. Bragg is widely regarded among historians as a poor leader who did not have the respect of his troops, Silber said.
For Isiah James, senior policy officer at the Black Veterans Project, the base renamings are a "long overdue" change he hopes will lead to more substantial improvements for Black service members.
"America should not have vestiges of slavery and secessionism and celebrate them," he said. "We should not laud them and hold them up and venerate them to where every time a Black soldier goes onto the base, they get the message that this base Bragg is named after someone who wanted to keep you as human property."
The secretary of defense is required by law to implement the naming commission's proposed changes by Jan. 1, 2024.