Ford recalls over 870,000 F-150 pickups in US
Ford is recalling more than 870,000 newer F-150 pickup trucks in the U.S. because the electric parking brakes can turn on unexpectedly.
The recall covers certain pickups from the 2021 through 2023 model years with single exhaust systems. Ford's F-Series pickups are the top-selling vehicles in the U.S.
READ MORE: Company recalls 190,000 portable chargers following fire on plane
The company says in documents posted by government safety regulators Friday that a rear wiring bundle can come in contact with the rear axle housing. That can chafe the wiring and cause a short circuit, which can turn on the parking brake without action from the driver, increasing the risk of a crash.
Drivers may see a parking brake warning light and a warning message on the dashboard.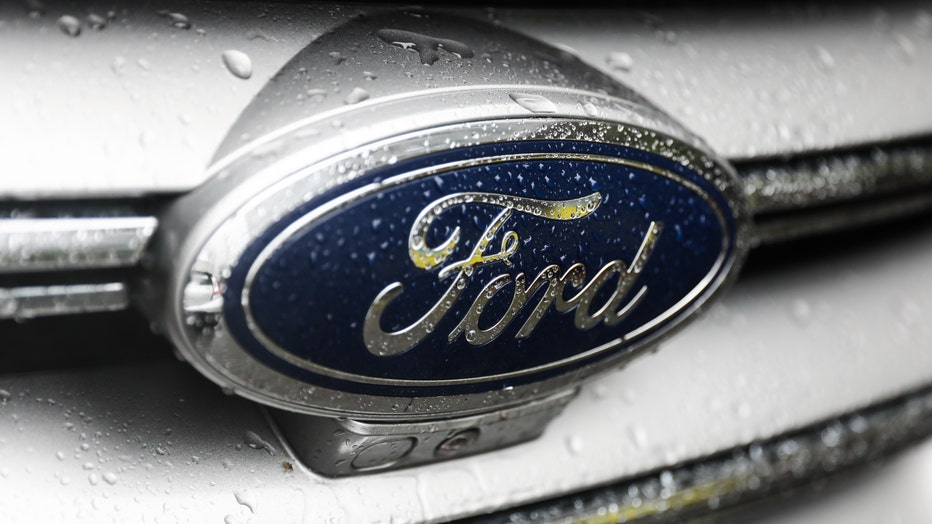 Ford logo is seen on a car in Montreal, Canada on June 13, 2023. (Photo by Jakub Porzycki/NurPhoto via Getty Images)
Ford says in documents that it has 918 warranty claims and three field reports of wire chafing in North America. Of these, 299 indicated unexpected parking brake activation, and 19 of these happened while the trucks were being driven.
The company says it doesn't know of any crashes or injuries caused by the problem.
READ MORE: Video: Tesla Cybertruck spotted on California roadway
Dealers will inspect the rear wiring harness. If protective tape is worn through, the harness will be replaced. If the tape isn't worn, dealers will install a protective tie strap and tape wrap.
Owners will be notified by letter starting Sept. 11.
Owners with questions can call Ford customer service at (866) 436-7332.