Elon Musk unveils new black and white X logo to replace Twitter's blue bird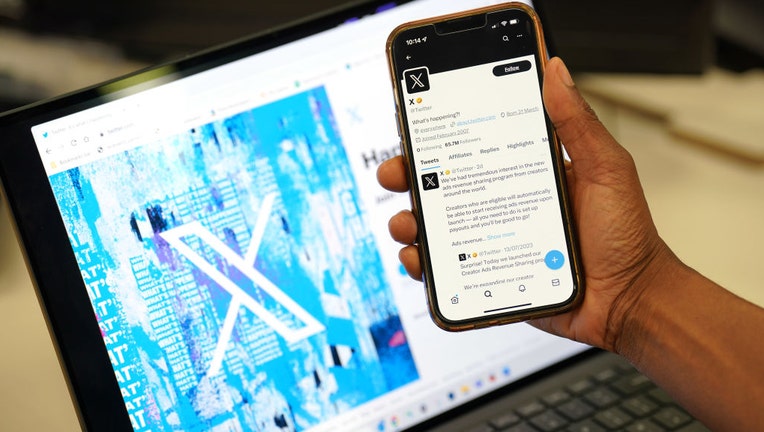 article
LONDON - Goodbye Twitter. Hello X.
Elon Musk has unveiled a new "X" logo to replace Twitter's famous blue bird as he follows through with a major rebranding of the social media platform he bought for $44 billion last year.
The X started appearing at the top of the desktop version of Twitter on Monday, but the bird was still dominant across the smartphone app. In response to questions about what tweets would be called when the rebranding is done, Musk said they would be called Xs.
It's yet another change that Musk has made since acquiring Twitter that has alienated users and turned off advertisers, leaving the microblogging site vulnerable to new threats, including rival Meta's new text-based app Threads that directly targets Twitter users.
RELATED: Twitter logo changing from bird to 'X', Elon Musk says
Musk had asked fans for logo ideas and chose one, which he described as minimalist Art Deco, saying it "certainly will be refined." He replaced his own Twitter icon with a white X on a black background and posted a picture of the design projected on Twitter's San Francisco headquarters.
"And soon we shall bid adieu to the twitter brand and, gradually, all the birds," Musk tweeted Sunday.
The X.com web domain now redirects users to Twitter.com, Musk said.
"I can't say I'm surprised, but I think it's a very selfish decision," said Hannah Thoreson of Baltimore, Maryland, who's used Twitter since 2009 for work and personal posts.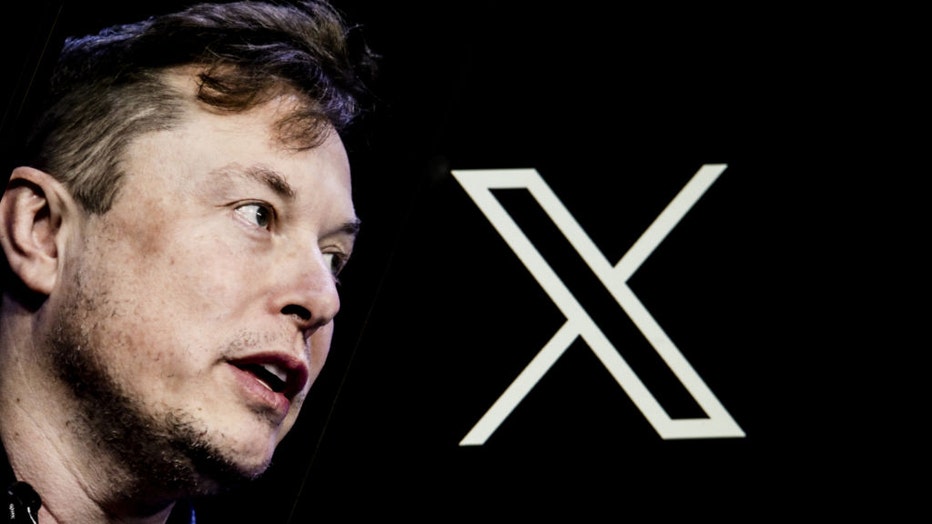 In this photo illustration, Elon Musk's photo is displayed on a phone screen in front of a computer screen displaying the new logo of 'Twitter' in Ankara, Turkiye on July 24, 2023. (Photo by Emin Sansar/Anadolu Agency via Getty Images)
"There are so many small businesses and so many nonprofits and so many government agencies and things like that all around the world that have relied on Twitter for many years to push their message and reach people," she said. "And they all have the Twitter icon on everything from their website to their business cards."
Changing all this costs time and money, she added, not to mention the confusion that comes with a previously unknown brand name.
"I mean, do you want to get rid of the Coca-Cola brand if you're Coca-Cola? Why would you do that?" said Thoreson, who now primarily uses Mastodon.
Musk, CEO of Tesla, has long been fascinated with the letter and had already renamed Twitter's corporate name to X Corp. after he bought it in October.
RELATED: Twitter pulls blue verification check mark from New York Times account
The billionaire is also CEO of rocket company Space Exploration Technologies Corp., commonly known as SpaceX. And he started an artificial intelligence company this month called xAI to compete with ChatGPT. In 1999, he founded a startup called X.com, an online financial services company now known as PayPal.
He also calls his son with the singer Grimes, whose actual name is a collection of letters and symbols, "X."
Musk's Twitter purchase and rebranding are part of his strategy to create what he's dubbed an " everything app " similar to China's WeChat, which combines video chats, messaging, streaming and payments. Musk has made a number of drastic changes since taking over Twitter, including a shift to focusing on paid subscriptions, but he doesn't always follow through on his attention-grabbing new policy pronouncements.
RELATED: Linda Yaccarino named new Twitter CEO
Linda Yaccarino, the longtime NBC Universal executive Musk tapped to be Twitter CEO in May, posted the new logo and weighed in on the change, writing on Twitter that X would be "the future state of unlimited interactivity — centered in audio, video, messaging, payments/banking — creating a global marketplace for ideas, goods, services, and opportunities."
Insider Intelligence analyst Jasmine Enberg called the rebranding "the end of an era."
"Twitter's rebrand is a reminder that Elon Musk, not Threads or any other app, is and has always been the most likely 'Twitter killer,'" she said.
It's clear, Enberg said, that the Twitter of the past 17 years is gone.
"Musk supporters will likely celebrate the rebrand, but it's a gloomy day for many Twitter users and advertisers," she said. "Even so, Twitter's corporate brand is already heavily intertwined with Musk's personal brand, with or without the name X, and much of Twitter's established brand equity has already been lost among users and advertisers."
But Paolo Pescatore, a tech and media analyst and founder of PP Foresight, said the change could be a good idea.
"People are now getting increasingly frustrated with a slew of apps, so driving usage all towards one destination will increase engagement and ultimately make it easier for them," he said.
Others predicted the new name will confuse much of Twitter's audience, which has already been souring on the social media platform following Musk's other changes, including limiting the number of tweets users can read each day. The new threshold is part of an $8-per-month subscription service Musk rolled out earlier this year in an attempt to boost Twitter revenue.
Wiping out Twitter's brand name recognition that was built up over 15 years is an "extremely risky move," because it means Musk is "essentially starting over while its competition is afoot," said Mike Proulx, a research director at global market research company Forrester.
Twitter users pointed out that few people refer to Alphabet, Google's parent company since 2015. Facebook renamed itself Meta in 2021, but its collection of apps — Instagram, WhatsApp and Facebook — still retain their own brands and logos.
But Pescatore said it might be the right time for the sweeping rebranding that Musk seems to have in mind.
"The removal of Twitter from existence will be difficult for many users to understand," Pescatore said. However, "maybe it is time for something new in light of the negative sentiment surrounding the company. A new start over this challenging period of major disruption and appeal to new audiences."
AP Technology Writers Barbara Ortutay in Oakland, California and Matt O'Brien from Providence, Rhode Island contributed to this story.