Elon Musk threatens to sue Anti-Defamation League claiming group caused loss of X's ad revenue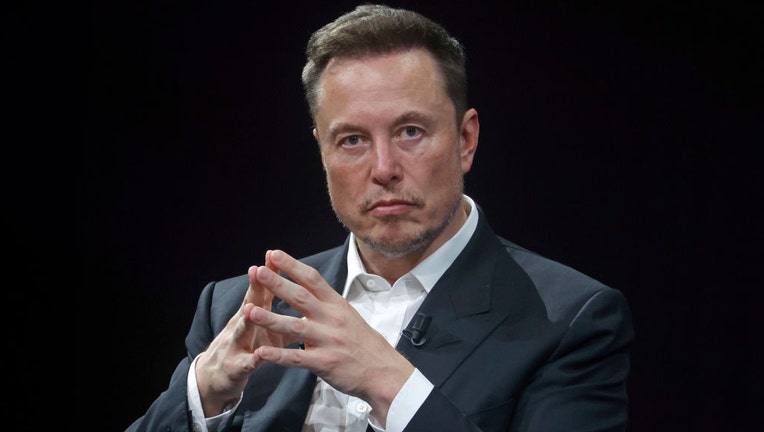 article
Elon Musk posted on social media that he may take legal action against the Anti-Defamation League after the civil rights group accused him and X, formerly Twitter, of antisemitism.
In a series of tweets Monday, Musk accused the ADL of causing X's advertising revenue to plunge since the billionaire took over the social media platform in April 2022. 
"Our US advertising revenue is still down 60%, primarily due to pressure on advertisers by @ADL (that's what advertisers tell us), so they almost succeeded in killing X/Twitter!"
In another post, Musk wrote, "To be super clear, I'm pro free speech, but against anti-Semitism of any kind." He continued "To clear our platform's name on the matter of anti-Semitism, it looks like we have no choice but to file a defamation lawsuit against the Anti-Defamation League … oh the irony!"
RELATED: Antisemitic incidents in the US reach highest level ever recorded, ADL finds
The Anti-Defamation League said the organization does not comment on legal threats but provided the following statement to FOX Television Stations. 
"ADL is unsurprised yet undeterred that antisemites, white supremacists, conspiracy theorists and other trolls have launched a coordinated attack on our organization. This type of thing is nothing new."
"This onslaught comes following our participation in the 60th Anniversary of the March on Washington, where ADL proudly marched shoulder-to-shoulder with African-American leaders and those from other minority communities. It also follows a meeting with the leadership of X, formerly known as Twitter, that clearly upset these hateful groups."  
"Such insidious efforts don't daunt us. Instead, they drive us to be unflinching in our commitment to fight hate in all its forms and ensure the safety of Jewish communities and other marginalized groups."
RELATED: Elon Musk says owning Twitter is 'painful' but needed to be done
Talk of legal action from Musk comes after ADL CEO Joseph Greenblatt posted on X about a meeting with CEO Linda Yaccarino. Greenblatt brought up the issue of hate speech on the platform, Business Insider reported. 
A hashtag #BanTheADL began trending on X, with some users pushing for the ADL to be removed from the platform, and Musk liked some of the posts, including one from conservative YouTube influencer Keith Woods. 
Musk even responded to one post from a user who mentioned on X that #BanTheADL was trending on the site, with the Tesla CEO tweeting Saturday suggesting a poll be launched on the matter, the New York Post reported. 
According to Business Insider, the ADL has been monitoring and recording a surge in hate speech since Musk bought X last year and pushed for the social media platform to enact better content moderation policies. 
Earlier this year, the ADL reported on Americans' highest level of antisemitic attitudes in decades. According to ADL's 2023 report, 20% of Americans believed six or more antisemitic tropes, which was significantly more than the 11% that ADL found in 2019.
This story was reported from Washington, D.C.