Deion Sanders has surgery for blood clots, says there's 'no talk of amputation'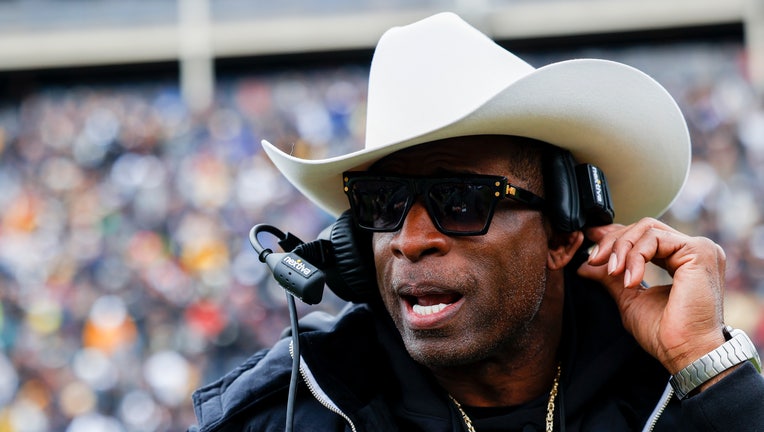 article
Colorado football coach Deion Sanders said on social media that he expects to be released from the hospital on Sunday, two days after surgery for blood clots in his legs.
In a video posted on Instagram on Saturday, Sanders told his family that he had successful surgery on Friday for a blood clot in his left thigh and another in the same leg below his knee. He said he also has a blood clot in the right leg that doctors were "going to get soon."
The news of Coach Prime's impending procedure began to spread Thursday after Pat McAfee discussed on his podcast with longtime NFL defensive back Adam Jones what was referred to as an emergency surgery for Sanders.
READ MORE: NCAA panel recommends marijuana be dropped from banned substance list
In a YouTube video posted Thursday, the 55-year-old Sanders explained that his doctor found a blood clot in both legs, including one in his left thigh. He's struggled with the left foot since having two toes amputated in 2021 due to blood clot issues while at Jackson State.
He said that two of his three remaining toes on that foot are what he referred to as "hammer toes," a condition where there's an atypical bend in the middle joint.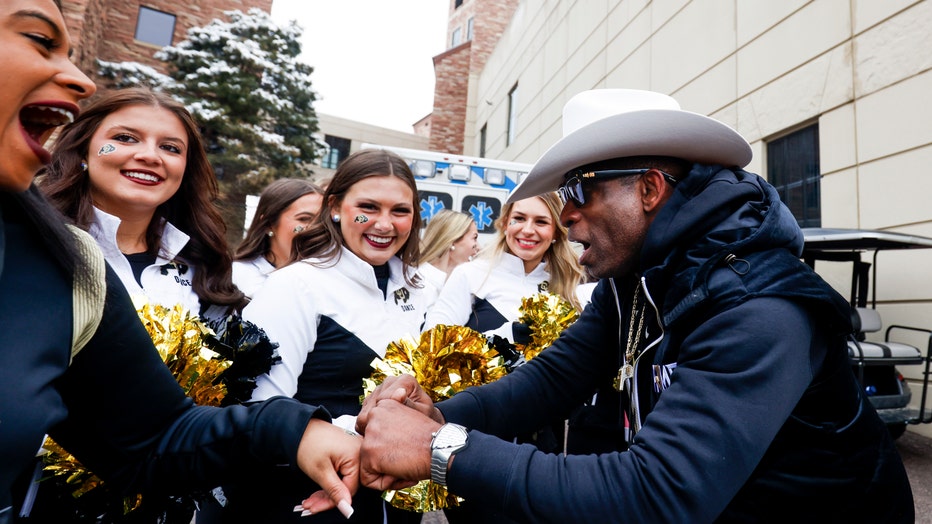 University of Colorado football head coach Deion Sanders gives fist bumps to cheerleaders before the Spring football game as part of Black and Gold Day on April 22, 2023. (Photo by Michael Ciaglo for The Washington Post via Getty Images)
He said the procedure on Friday was to "try to get those clots so I can have proper blood flow to the leg so they can fix the toes. That's what's going on."
Last week, Sanders revealed he might lose his left foot as a result of circulation issues. Sanders allowed camera crews with "Thee Pregame Show" to film a meeting with his medical team at the University of Colorado, where he's preparing for his first season as head football coach.
READ MORE: Deion Sanders might have to have his left foot amputated
On Thursday, Sanders said: "There is no talk of amputation. There's no talk of any of that whatsoever."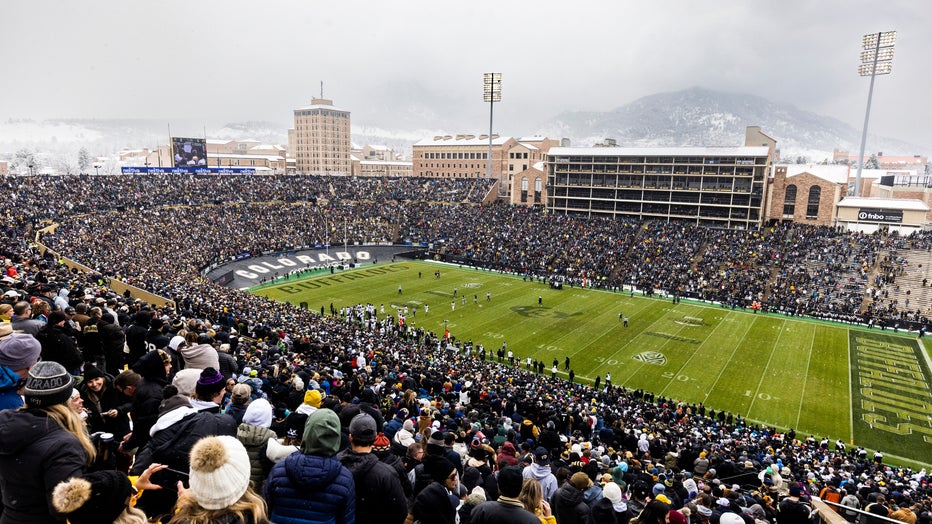 Braving snow and freezing temperatures, more than 47,000 fans packed Folsom Field to watch head coach Deion Sanders and the University of Colorado football team play in the Spring game as part of Black and Gold Day on April 22, 2023. (Photo by Michae
The interest in Colorado football has soared since Sanders was hired last December to turn around the Buffaloes following a 1-11 season in 2022. Colorado sold out of its season-ticket allotment, marking the first time that's happened since 1996.