Coors selling beer-flavored popsicles to 'bring the chill' to March Madness
If your March Madness bracket has you all fired up, Coors is ready to "bring the chill."
The beer brand has released the Coors-icle, an alcohol-free, beer-flavored popsicle made to taste like a frozen Coors Light. The limited release is only available during the NCAA basketball tournament season.
READ MORE: March Madness 2023: Here's what you need to know about the tournament
The popsicles can be bought online – Coors is releasing a limited number of them every weekday at 12 p.m. ET through March 24, while supplies last.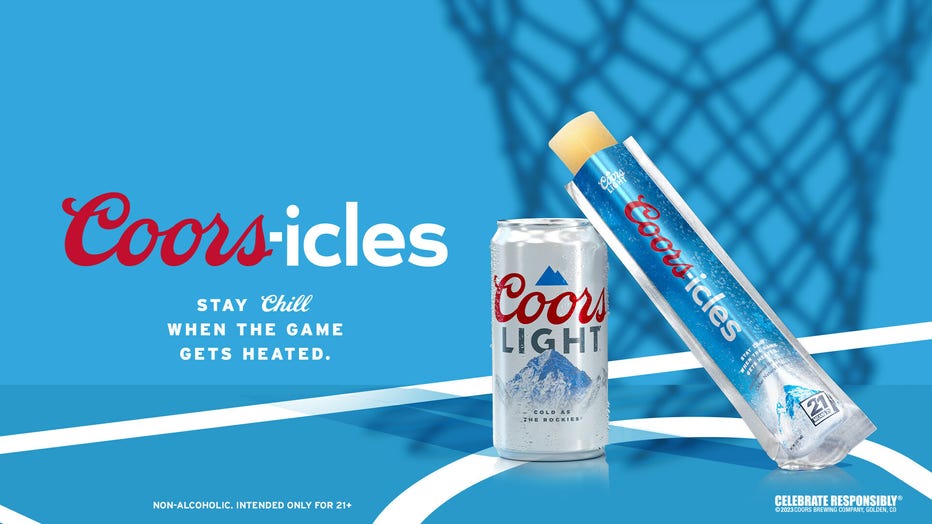 Coors Light Coors-icles will also be sold at more than 800 bars nationwide throughout March Madness, and you can enter here for a chance to win a 6-pack. The 100 winners will be chosen on March 4 after the college basketball championship game.
READ MORE: March Madness fans will be able to watch up to 4 games at once with new YouTube feature
The "made to chill" beer brand has teamed up with college basketball sportscaster Dick Vitale for the campaign, though "he's not known for being a chill guy."
READ MORE: Samuel Adams masters non-alcoholic beer with Just the Haze, remasters Boston Lager
"For more than 40 years, I've been known for my enthusiastic, passionate, sometimes controversial—but never boring—style," Vitale said in a news release. "This March, when everyone is screaming their lungs out over a little game, the Coors Light Coors-icle is here to provide some chill."