Samuel Adams masters non-alcoholic beer with Just the Haze, remasters Boston Lager
Samuel Adams has mastered non-alcoholic beer — and now remastered its flagship Boston Lager. 
Samuel Adams introduced Just the Haze last year. It's a big, juicy New England-style IPA with all the bite but none of the buzz. It's the first non-alcoholic beer in the company's nearly 40-year history. 
Samuel Adams now heads into spring 2023 with Remastered Boston Lager — a brighter, cleaner version of the landmark beer that launched the American craft beer revolution in 1984. 
DETROIT BREWERY MAKES NEW IPA WITH HELP OF AI
"It's the same recipe, same ingredients, same quantities as before, but cleaner and brighter," Samuel Adams founder Jim Koch told FOX Business this week, ahead of a New York City tasting Thursday night of his two new products. 
He likens Remastered Boston Lager to remastered recordings of classic rock albums.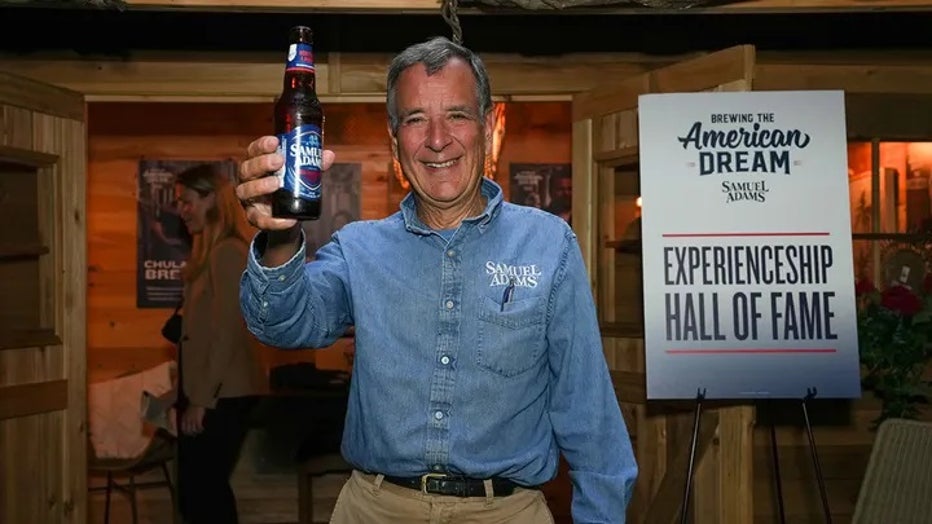 Boston Beer Co. founder Jim Koch raises a beer at the Samuel Adams Crafting Dreams Beer Bash in New York City on Sept. 7, 2022. (John Nacion Imaging / Fox News)
"It's your favorite band you used to play on vinyl, but now with digital technology you have the cleaner, brighter sounds of their songs without the hiss and the pop," he said. 
Instead of digital wizardry, Remastered Boston Lager uses a traditional but highly technical German beer-making process called biological acidification.
Basically, said Koch, "it helps remove some of the polyphenols and harsher compounds you'd otherwise have to filter out … It brews a brighter, smoother, Samuel Adams Boston Lager."
MEET THE AMERICAN WHO INVENTED LIGHT BEER
Just the Haze, meanwhile, has already captured the attention of beer drinkers in the ever-more crowded field of non-alcoholic beers. 
It captured a gold medal in October at the 2022 Great American Beer Festival, besting nearly 80 other entries.
"We figured out a way to make a nonalcoholic beer without damaging the flavor," said Koch. "In the past, non-alcoholic beer was compromised for everybody concerned — the drinker and the brewer."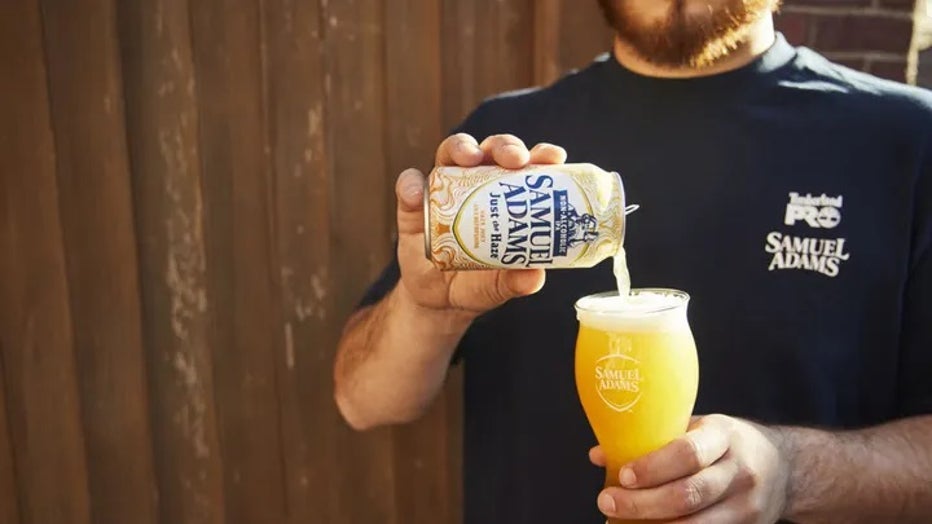 Samuel Adams' Just the Haze is a non-alcoholic New England-style IPA. (Courtesy Samuel Adams / Fox News)
Interest in non-alcoholic beers, wines and spirits — often called the "zero-proof" movement — took off during the pandemic, when millions of Americans reassessed their drinking habits.
Entrepreneurs have rushed to meet the demand. 
New York City, and other major metropolitan areas, boast a growing list of booze-free bottle shops, bars, mixers, spirits and exclusive cocktails lists. 
"What's different now is that there's a deluge of new products on the market and the fact that [not drinking] is seen as an individual choice, not something to be ashamed of," Elva Ramirez, author of the 2021 book "Zero Proof: 90 Non-Alcoholic Recipes for Mindful Drinking," told the New York Post.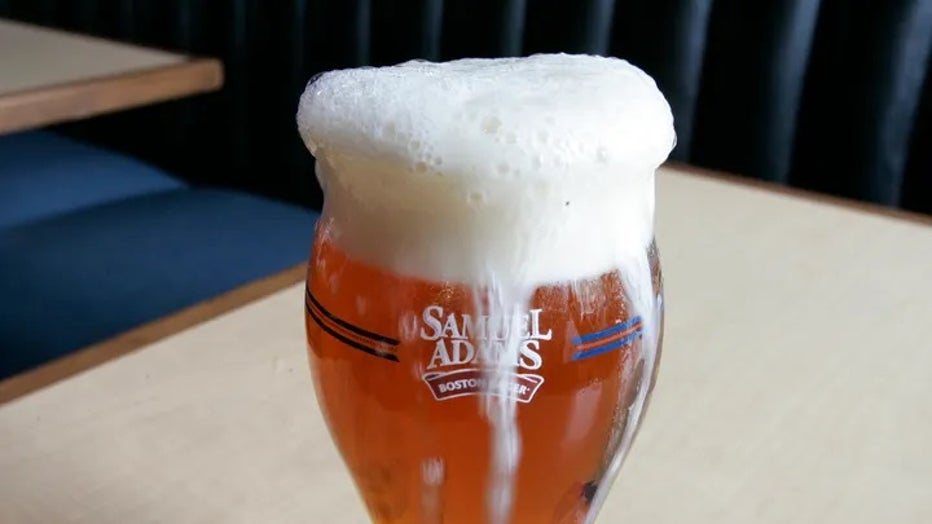 Samuel Adams Boston Lager is shown here. (John Bohn/The Boston Globe via Getty Images)
LINK: Get updates and more on this story at foxbusiness.com.