Cook's Corner mass shooting: At least 3 dead, several others hurt at popular OC bar
If you're in distress due to recent incidents of mass violence, please know that there is help is available. Talk to experienced counselors at the Disaster Distress Helpline for 24/7 emotional support. Call or text 1-800-985-5990. Click here for additional resources.
ORANGE COUNTY, Calif. - On Friday afternoon, the Orange County Sheriff's Department identified the three victims killed in the Cook's Corner mass shooting: John Leehy, 67, Tonya Clark, 49, and Glen Sprowl Jr., 53.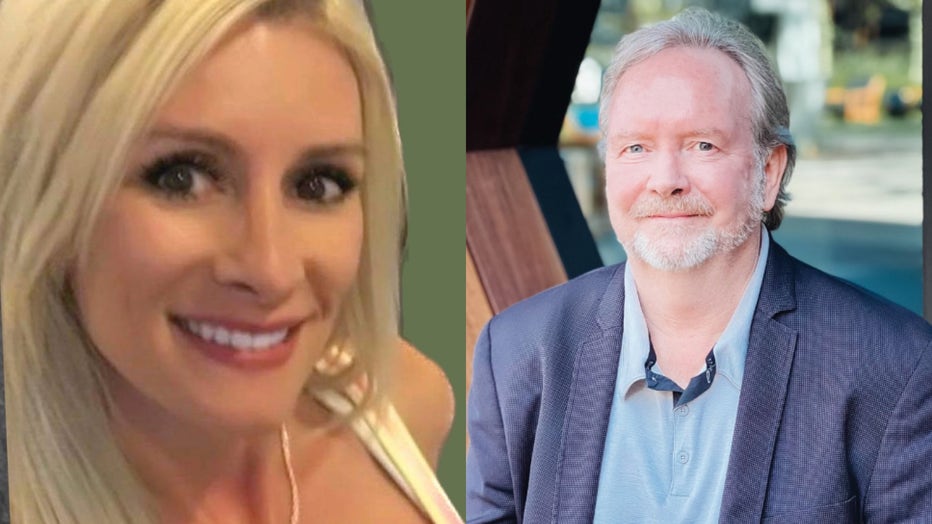 Shooting victims Tonya Clark and John Leehey. (OCSD)
The mass shooting at the popular bar in Orange County on Wednesday night also injured six others and left the gunman, who was a retired cop, dead.
SkyFOX was over the scene in Trabuco Canyon as there was a heavy police presence at and around the bar. According to Orange County Sheriff Don Barnes, the suspect, later identified as 59-year-old John Snowling, entered Cook's Corner, opened fire at his estranged wife, then targeted a man she was sharing a meal with before shooting other people at random.
Snowling later died after the shooting after he was shot by an Orange County deputy. Six people – including Snowling's wife – were taken to the hospital after the shooting. Two of the six people shot are in critical condition, officials said Thursday.
Barnes explained in a press conference on Thursday that the suspect's wife was in the process of filing for divorce prior to the shooting. 
The shooting took place on spaghetti night at the popular bar.
RELATED: 
On Thursday, Orange County District Attorney Todd Spitzer confirmed that Snowling was a retired Ventura Police Department officer who retired as a sergeant in 2014.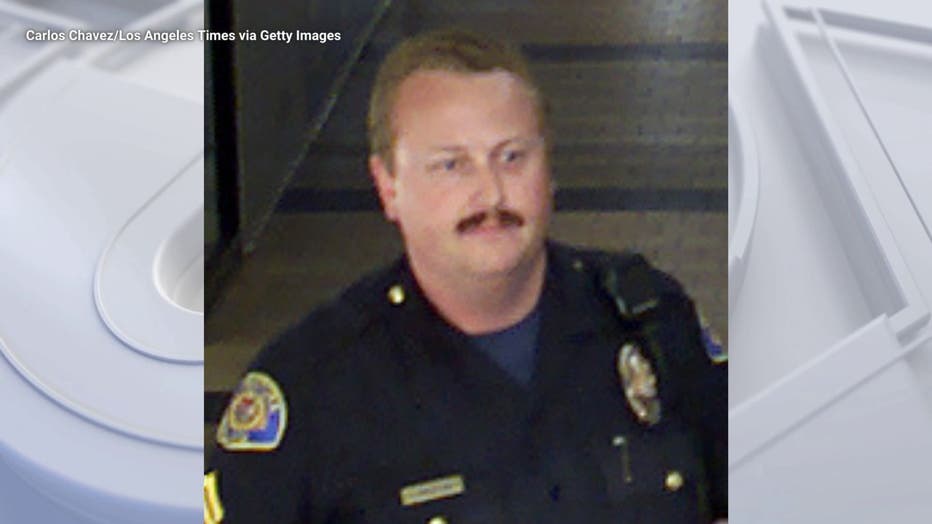 Ventura Police officers John Snowling patrol the Pacific View Mall routinely. (Photo by Carlos Chavez/Los Angeles Times via Getty Images. Photo taken in 2000)
Nearby roads below were shut down Wednesday night as authorities continued to investigate the deadly shooting:
Santiago Canyon Road, south of Crystal Canyon Road
El Toro Road, north of Ridgeline Road
Live Oak Canyon, east of El Toro and Santiago Canyon Road
Officials did not say when the roads would reopen and remained closed Thursday.
At least four people are dead, including the gunman, in the Cook's Corner shooting in Orange County.
According to Cooks Corner's Instagram page, Wednesday was supposed to be the bar's $8 spaghetti night special.
The news of the Cook's Corner shooting comes about seven months after a gunman opened fire at a Monterey Park ballroom dance studio, killing 11 people.
The Monterey Park shooting happened as the community was celebrating the Lunar New Year weekend.
Lunar New Year massacre: Sheriff reveals suspect's 'alternative getaway vehicle,' photos of weapons recovered