Cardi B's now infamous mic is being sold for charity
The now infamous microphone Cardi B hurled into a crowd after she had water thrown on her while performing is up for auction – and it's up to nearly $100,000 on eBay.
On Saturday, Cardi B was performing at Drai's Beach Club in Las Vegas when a woman in the crowd appeared to throw a drink toward the stage. After liquid landed on the rapper's face, she responded immediately by throwing the microphone she was holding into the crowd.
Video was shared millions of times, including by Cardi B on her own Twitter page. At some point before the drink was thrown, Cardi B said "somebody splash me with water" while on stage. 
The woman in the crowd who was hit later filed a police report, saying she was "struck by an item that was thrown from the stage," but so far no charges have been filed in connection with the incident.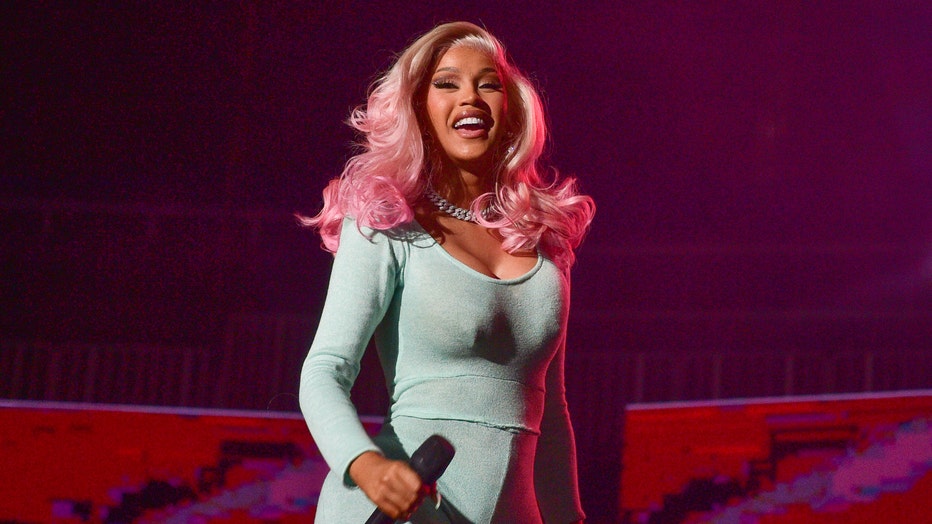 Cardi B performs during HOT 107.9s Birthday Bash 2023 at State Farm Arena on June 17, 2023 in Atlanta, Georgia. (Photo by Prince Williams/WireImage)
Scott Fisher, owner of the audio company that provided sound for the show, said he was flooded with photos of one of his microphones going viral. After he posted about it on social media, people in the comments expressed interest in buying the mic, he said.
Instead of selling it for profit, he's decided to auction it on eBay and donate 100% of the sale to two different charities.
READ MORE: Beyoncé selling $157 'listening-only' tickets for 'Renaissance' tour, angering fans
"I was encouraged to sell the mic but decided I would try to do something good," Fisher said on eBay.
Fisher said the two charities are the Friendship Circle Las Vegas, which helps children with special needs, and the Wounded Warriors Project, which helps injured veterans.
Interest so far has been overwhelmingly high. As of midday Friday, the top bid was $99,900.