Cardi B accused of battery after flinging mic at fan during Vegas concert
LAS VEGAS - Cardi B could be in trouble with the law after launching a microphone into her audience over the weekend.
The rapper is being accused of battery, as a victim headed to the Las Vegas Metropolitan Police Department on Sunday alleging she was struck by an item thrown from the stage. Authorities confirmed to Fox News Digital that a report had been filed, but no citations or arrests had been issued.
RELATED: Video shows Cardi B throw mic at woman who hurled drink at her
Cardi B threw her microphone allegedly at a fan who seemingly splashed a drink at the rapper while she was on stage Saturday at Drai's Beachclub in Las Vegas. In footage from the moment, a fan can be seen splashing a drink in Cardi's direction.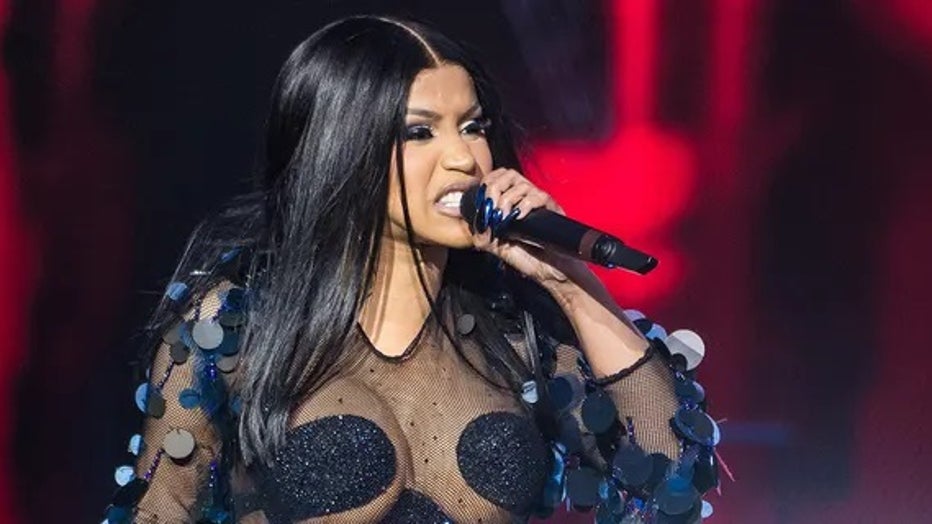 Cardi B was livid after being hit with a drink on stage. (Joseph Okpako/WireImage)
The "Bodak Yellow" rapper then took aim at the audience member while security stepped in to handle the situation. The microphone allegedly bounced off the first woman and struck another, but it's unclear which one filed the police report.
"The district attorney for Las Vegas could make an example of Cardi B by charging her with simple assault due to Vegas being a tourist destination," criminal defense attorney David Gelman explained to Fox News Digital. "Having people injured at a performance in Vegas is a bad look and their proofs are strong for a conviction."
A representative for Cardi B did not immediately respond to Fox News Digital's request for comment.
Meanwhile, Kelly Clarkson gave fans a clear warning not to throw things at her during the opening weekend of her Las Vegas residency. The "Because of You" singer performed at the Planet Hollywood Resort and Casino's Bakkt Theater on July 29 and 30, where she explained to fans what they could throw.
"Whatever you do, don't throw it at me, people. If you're gonna throw s---, throw diamonds," Clarkson quipped in a video of the moment.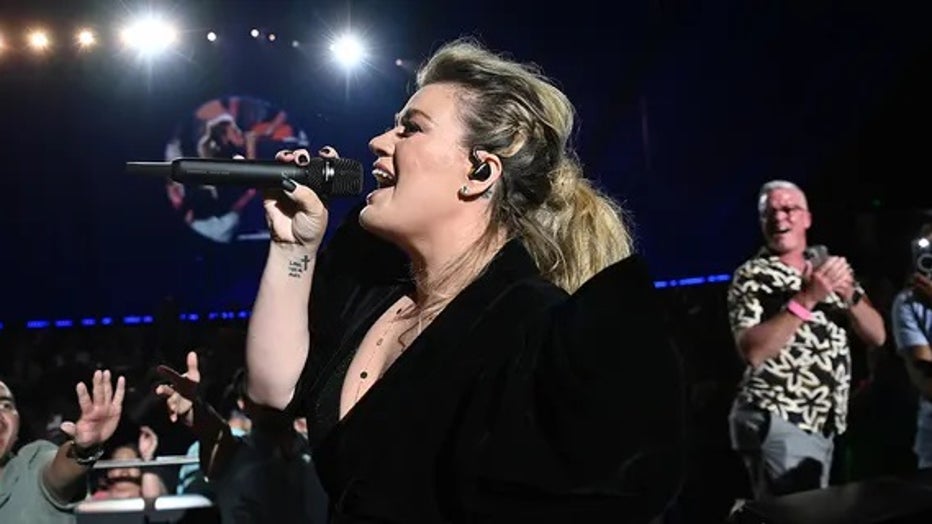 Kelly Clarkson warned fans not to throw items at her during her Las Vegas residency. (Denise Truscello/Getty Images for Caesars Entertainment)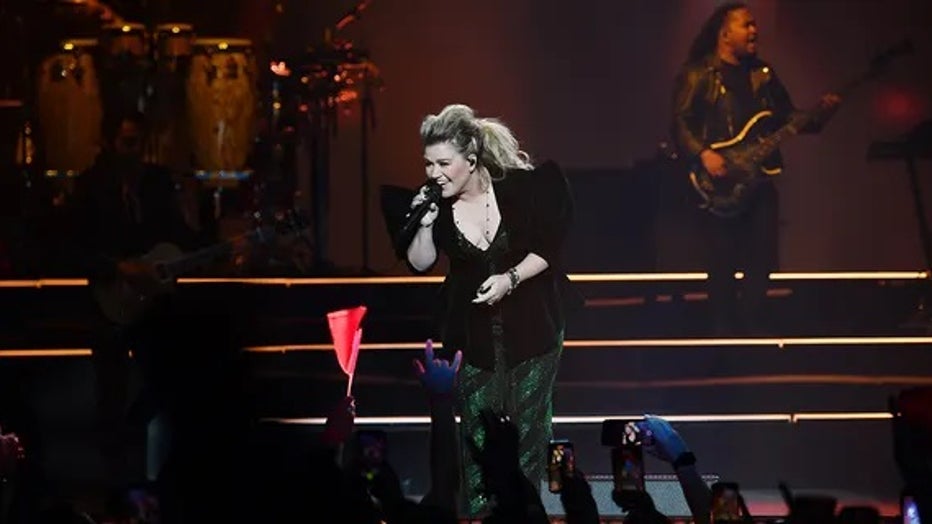 Kelly Clarkson began her Vegas residency, "Chemistry... an intimate night with Kelly Clarkson," over the weekend. (Denise Truscello/Getty Images for Caesars Entertainment)
The rise in items being thrown at artists began in June when Bebe Rexha was rushed to the hospital after being hit in the face with an iPhone thrown by a fan. Days later, she shared photos of her injury to social media showcasing a cut near her eyebrow and a black eye. "I'm good," she assured fans.
When she returned to the stage to continue her tour, Rexha begged fans not to throw phones at her face.
APP USERS CLICK HERE TO VIEW THE INSTAGRAM POST
"Are we going to have a good show tonight? Yes, we f---ing are. Can we let people slow us down, Philly? No. Just no phones at my face tonight please, I beg of you. Thank you, Philly," she said.
Adele has also warned fans about throwing objects at her during her performances.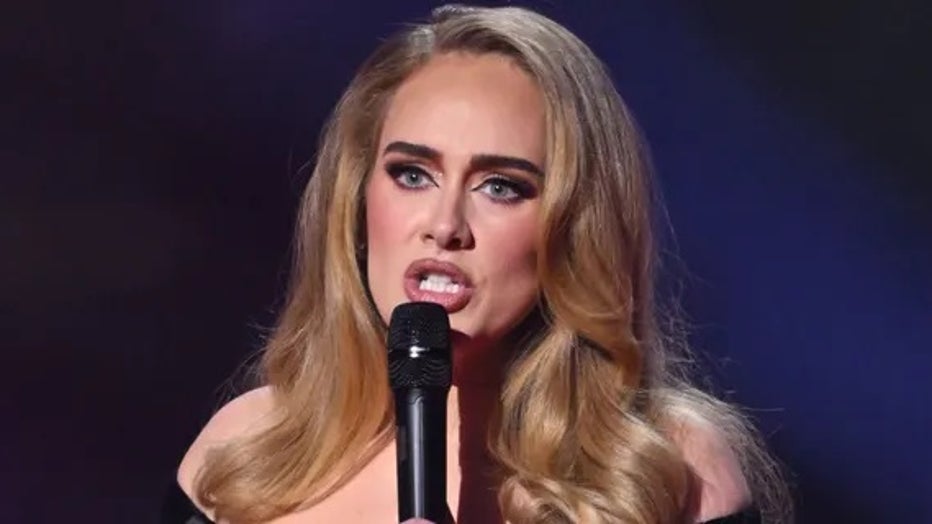 Adele addressed the recent trend of concert-goers throwing objects at performers while they are on stage. She warned they should not do that – particularly to her. (Karwai Tang/WireImage)
"Have you noticed how people are like forgetting f---ing show etiquette at the moment because [they're] throwing s--- on stage? Have you seen them?" Adele asked during her expletive-filled warning while onstage during her Las Vegas residency.
"I f---ing dare you. Dare you throw something at me and I'll f---ing kill you," the pop star continued.
Harry Styles, Kelsea Ballerini and Ariana Grande have also all been hit with items thrown onstage during their performances.
Foreigner's frontman Kelly Hansen explained to Fox News Digital what makes throwing objects "very dangerous."
"When you're standing on stage, and you have a spotlight on you, what it does is it blinds you," Hansen said. "You can't see the audience. So, you can't see anything that's coming at you. It's very, very dangerous."
Hansen recalled having full unopened cans of beer thrown at him while on stage. "It's tough because… at the best, I can see something right at the last minute when it crosses the spotlight." He called the trend a "bandwagon" that people just want to get on without thinking about the artist they're hurting, "supposedly somebody… they're there to see."