Car debt piles up as more Americans struggle to make payments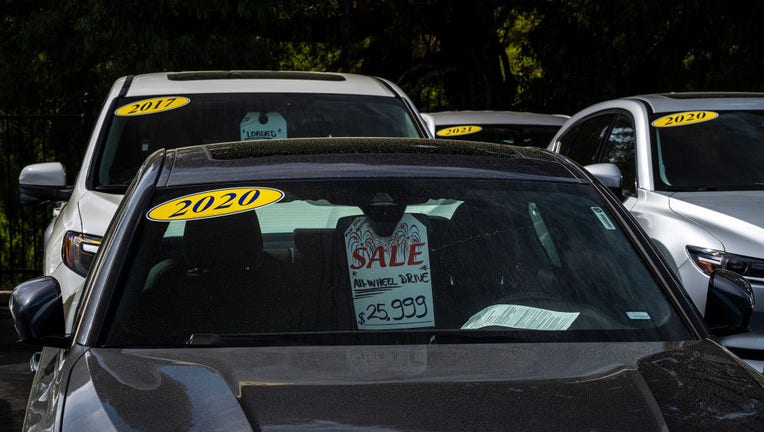 article
A growing number of Americans are falling behind on their car payments, an ominous sign for the U.S. economy as high car prices and persistent inflation strain household budgets. 
Car repossessions tumbled in the early days of the pandemic when the government sent $5 trillion in stimulus money to American homes and businesses. But they have progressively ticked higher as sky-high prices for used and new cars alike forced consumers to take out bigger loans.  
In January, the percentage of auto borrowers who were at least 60 days late on their bills climbed 2% from December and 20.4% from a year ago, according to the latest data from Cox Automotive. The percentage of severe delinquencies surged to the highest level since 2006.
Although the high level of severe delinquencies has not led to equivalent growth in defaults, those are also on the rise: Loan defaults increased 6.2% over the course of January and were up 33.5% from a year ago.
USED-CAR PRICES UNEXPECTEDLY SPIKE AGAIN AS INFLATION FEARS RETURN
Unsurprisingly, vehicle repossessions are climbing as well: The number of repossessed cars increased 11% in 2022 compared to the previous year, although they still remain below pre-pandemic levels, according to estimates by Cox Automotive.
"With new car prices as high as they are, it's getting more and more difficult for most Americans to stomach these payments," Ivan Drury, Edmunds director of insights, told FOX Business. "It just becomes something where even though it's affordable for you today, is it going to hold in the future? That's where we're seeing the repossessions come through."
Prices for used and new vehicles surged last year as a result of a semiconductor shortage as well as other COVID-19-induced disruptions in the global supply chain. Although there were fewer cars being produced, consumer demand remained strong, driving prices higher. 
Prices started to subside toward the end of 2022, but the average cost of a new car is still near $50,000 — a record. Rapidly rising interest rates have compounded the pain of higher car prices. 
The average new auto loan rate jumped to 6.9% in January, up from 4.3% one year ago, according to Edmunds, an online resource for auto inventory and information. That, combined with steeper stick prices, pushed new-vehicle affordability to the lowest level of 2022. 
MORE AMERICANS GETTING A SECOND JOB AS HIGH INFLATION RAGES
For many Americans, rising interest rates and high car prices have pushed their monthly payments above $1,000. 
"This is getting to the point where interest rates are definitely curbing buying behaviors," Drury said.
In fact, the percentage of consumers paying at least $1,000 a month for their cars surged to a record in the final three months of 2022, according to data from Edmunds. About 16% of consumers who financed a new car in the fourth quarter have payments that are that costly, up from 10.5% one year ago. 
That also raises the threat of trouble ahead in the auto industry, should more consumers continue to default on their loans.
"What we see here is really that inflation is the problem at hand," Drury said. "You can only work so many jobs. People are employed. Are they underemployed, underpaid? That varies wildly. What we know for sure is that virtually every aspect of daily life today is more expensive than it was a year prior, five years ago, 10 years ago."