Black-owned schools founded in the wake of Hurricane Katrina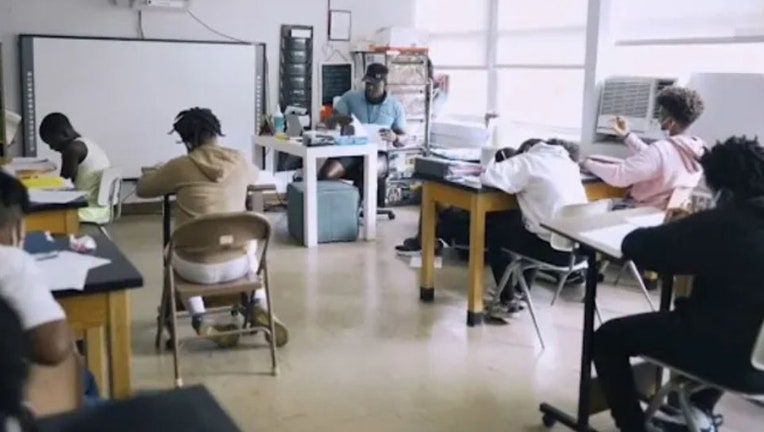 article
Hurricane Katrina made landfall in southeast Louisiana on August 29, 2005, as a Category 3 hurricane.
With winds of 125 mph, Katrina killed about 341 people in the Pelican State alone and caused about $108 billion in damages across the Gulf Coast – the costliest for any natural disaster in U.S. history.
HURRICANE KATRINA DEATH TOLL DROPS IN UPDATED FEDERAL REPORTS
One of the human costs of Katrina involved the school system. In the months after Katrina, about 7,000 employees in New Orleans were terminated, 4,000 of whom were teachers.
Of those teachers, about 72% were African American, according to executive director Adrinda Kelly from the Black Education for New Orleans (BE NOLA).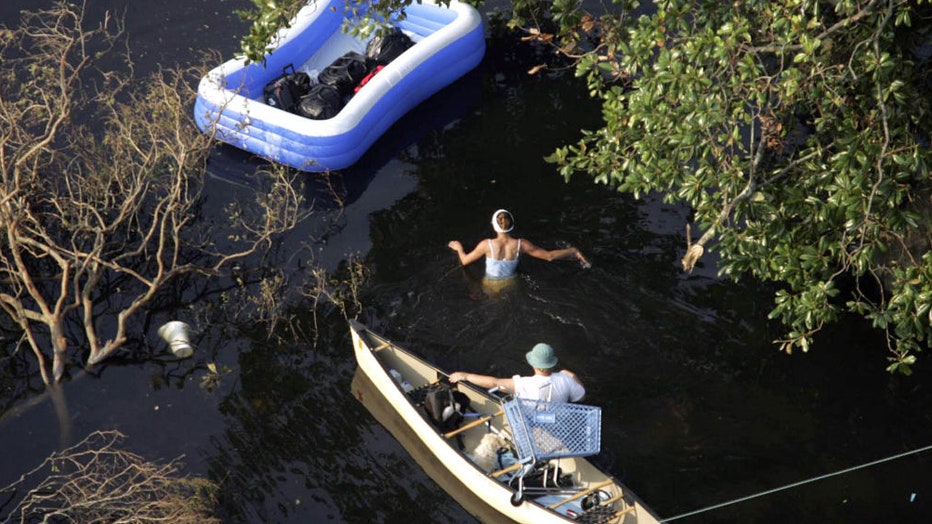 FILE-A couple wades through the streets of New Orleans during the aftermath of Hurricane Katrina in 2005. (Photo by Daniel J. Barry/WireImage)
"The firing of Black educators and other Black staff after Hurricane Katrina had a devastating impact on the economic, social and political fabric of the New Orleans Black community," BE NOLA said.
A LOOK BACK AT HURRICANE KATRINA
Kelly noted that, before Katrina, more than 70% of New Orleans public school teachers identified as African American. After Katrina, that number dropped to 50%. She added that citywide, 80% of students identify as African American.
According to Kelly, a child having two black educators before the third grade increases the student's chances of matriculating to college by 32%.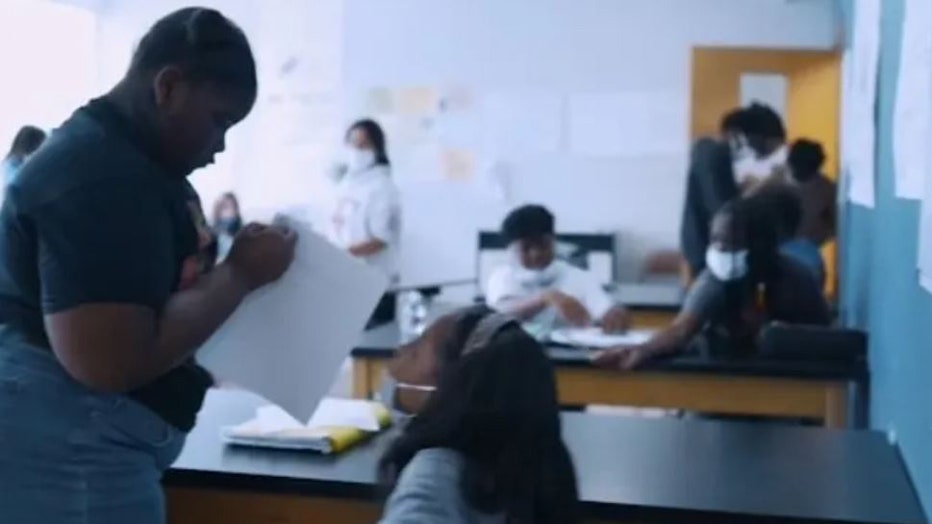 A classroom at the Noble Minds Institute, a school within the BE NOLA collective of schools. (Noble Minds Institute / FOX Weather)
"It's a no-brainer to me that, given the dynamics of our city, given the demographics of our city, we should be focusing a lot of resources on the support and development of black educators," Kelly said.
WHY OLDER ADULTS ARE DISPROPORTIONATELY AFFECTED BY HURRICANES
"Because when they are doing their best work, they can accelerate the impact that we want to see on children in front of them," she added.
To help connect African American teachers and students in the classroom, BE NOLA established a collective of "Black-governed, Black-led schools" public charter schools in New Orleans.
One of those schools is the Noble Minds Institute.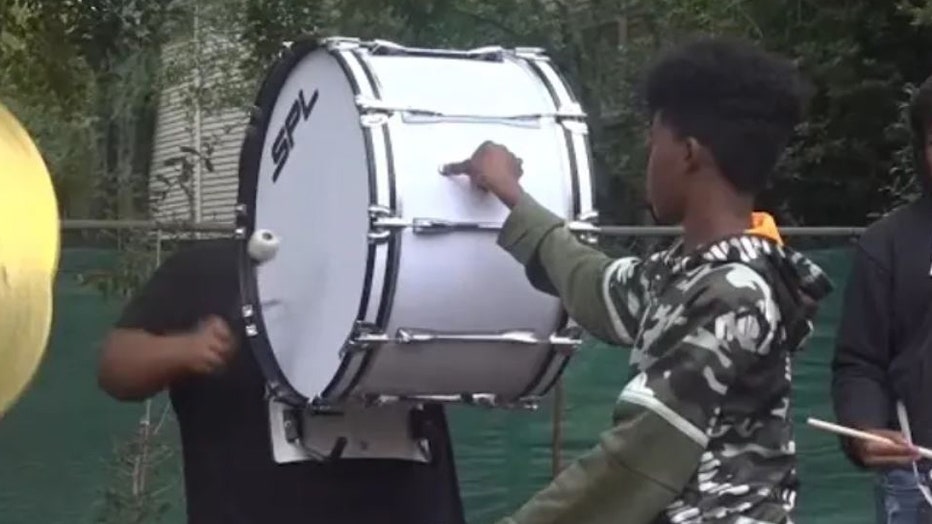 Black students play music outdoors. (FOX / FOX Weather)
According to the Noble Minds Institute founder Vera Triplett, representation helps students cope with tough topics, such as hurricanes. As her staff lived through one of the most historic hurricanes in the country, she said they can provide kids with a personal perspective.
"We normalize feeling nervous and anxious about any storm," Triplett said.
She added that many of the younger students believed the hurricanes were monsters due to the fact that the storms are named.
"They didn't really understand that it was this weather event that was going to do this damage," Triplett said. "And so, we do a lot of normalizing."