Arby's debuts 'Good Burger 2' Meal ahead of movie's release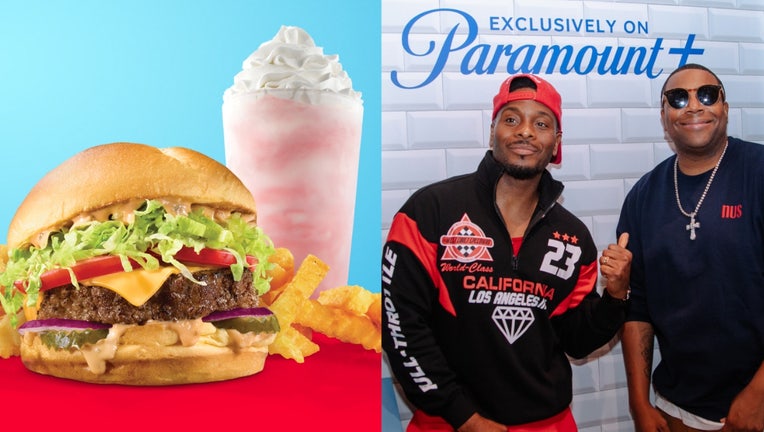 article
Welcome to Arby's, home of the Good Burger, may I take your order? (It's something like that, right?)
Ahead of the opening of the new "Good Burger 2" movie, Arby's has partnered with Paramount+ to create a "one-of-a-kind meal" in anticipation of the long-awaited sequel.
According to the fast food giant, the "Good Burger 2" meal features a Deluxe Wagyu Steakhouse burger with a special sauce, a Strawberry Shake and Fries — a combo that fans of the movie may recognize. 
The combo will be available for a limited time at participating Arby's locations nationwide.
"Many of our guests have such fond memories of watching 'Good Burger' when they were younger, and in many ways, Arby's evokes a similar sense of nostalgia as a place they grew up going to with family and friends," said Ellen Rose, Arby's Chief Marketing Officer. "Partnering with Paramount+ to offer the 'Good Burger 2'  Meal lets us connect with our audience in a relevant yet unexpected way – and also showcase our Deluxe Wagyu Steakhouse Burger, which is a really good burger, to new fans."
EARLIER: Kenan Thompson, Kel Mitchell confirm 'Good Burger' sequel in the works
Separately, fans can also showcase their love for the "Good Burger" movie with exclusive Arby's x "Good Burger 2" merchandise. These items, including t-shirts and sweatshirts, are available on ArbysShop.com.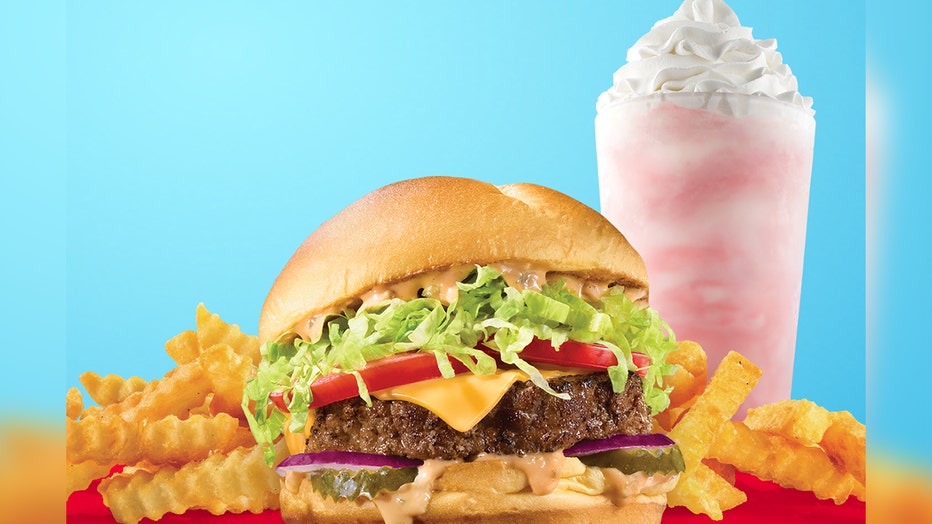 Arby's announces "Good Burger 2" meal ahead of movie's premiere. (Credit: Arby's)
For fans in the Atlanta area, Arby's will also host a pop-up event on Nov. 16 to celebrate the movie and the new meal. The Arby's location in Johns Creek will be transformed into a Good Burger and will feature interactive activities, including a Burgermobile replica and chances to win prizes.
"Good Burger 2" is a sequel to the iconic '90s feature film based on the sketch from the Nickelodeon comedy series "All That." Nearly three decades following the original "Good Burger" film release, the sequel follows Dexter Reed (Kenan Thompson) and original cashier Ed (Kel Mitchell). The movie will premiere Nov. 22 on Paramount+.
This story was reported from Los Angeles.