3 in 5 Americans say inflation is affecting their summer travel plans, survey shows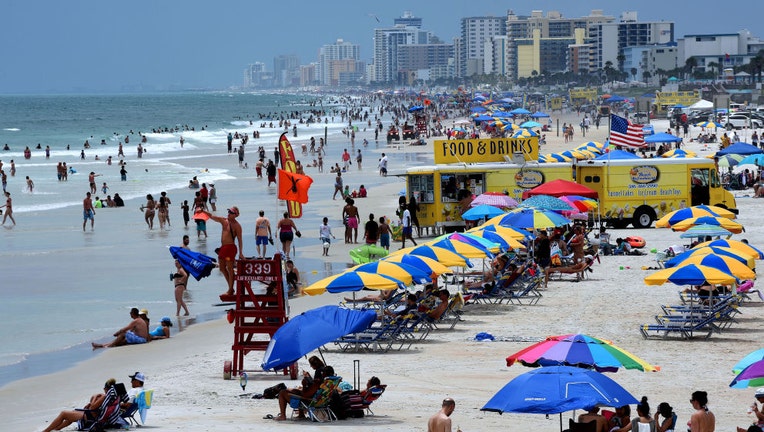 article
Summer is creeping up, and it means a much-needed getaway for many to a fun destination. 
But with the costs of travel skyrocketing due to inflation, it's putting a dent in some people's plans based on a recent survey.
WalletHub, a personal finance website, conducted a summer travel credit card survey and learned that 3 in 5 Americans say inflation influences their travel plans for a summer vacation, with 55% of respondents saying they plan to spend less money this summer than last year.  
But not all consumers are deterred from traveling because of finances. About 1 in 4 people believe it's worth going into debt for a quality vacation, while 1 in 5 said they would take a vacation and skip paying their credit card bill.
RELATED: Summer travel season will be 'one for the record books,' AAA says
In the survey, WalletHub provided a breakdown of how Americans spend their credit card rewards with 38% of consumers saying they plan to use their credit card rewards to pay for a vacation this year.
Approximately 29% of consumers use their rewards for rental car insurance, followed by 19% using it for price protection, 18% for travel accident insurance, and 18% using it on trip delay and cancellation insurance.
And it's no secret that when planning a vacation, most of us budget and delay gratification to have money available for a trip.
RELATED: Summer travel: FAA activates more direct routes to cut down on delays
According to the survey, 38% of consumers said they would stop eating out for a year to earn a free vacation. 
Consumer prices in the United States rose again in April, and measures of underlying inflation stayed high, a sign that further declines in inflation are likely to be slow and bumpy.
A government report on May 10 on consumer prices in April showed that inflation fell to 4.9%, the lowest year-over-year level in two years, the Associated Press reported. 
RELATED: FAA expects summer travel delays in Northeast due to increased traffic, staffing shortages
Even with price pressures rising in April, the latest data from the Bureau of Labor and Statistics did provide some evidence of cooling inflation. Grocery prices fell for a second straight month, and the cost of services, including airline fares and hotel rooms, plunged. 
The Associated Press contributed to this report. This story was reported from Washington, D.C.