American Airlines slapped with record-breaking $4.1M penalty for stranding passengers on delayed flights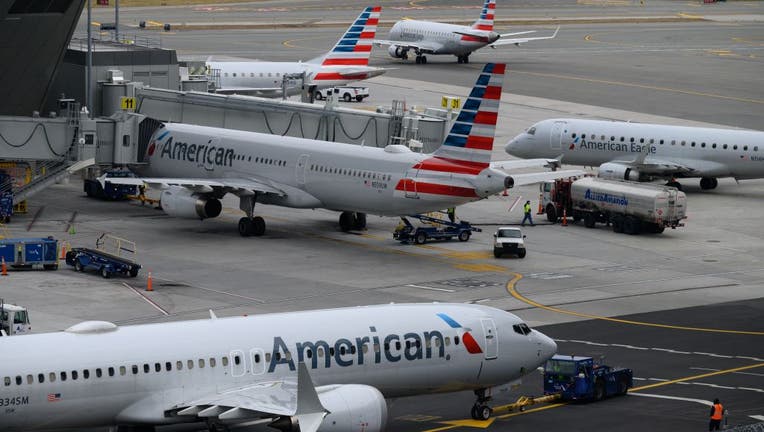 article
DALLAS (AP) - The federal government is fining American Airlines $4.1 million for dozens of instances in which passengers were kept on board planes without a chance to exit during long ground delays.
The U.S. Department of Transportation said Monday it is the largest such fine against an airline since rules covering long ground delays took effect about a decade ago.
American owes half the fine in the next 30 days, while the department gave the airline credit for the other half, just over $2 million, for compensation it paid to delayed passengers, according to a consent order that settled the case.
RELATED: FAA invests $121M for airport modifications to reduce risk of runway incursions
The department said its investigation revealed that from 2018 through 2021, American kept 43 domestic flights stuck on the ground for at least three hours without giving passengers — 5,821 in all — the chance to deplane. There are exceptions in which airlines are allowed to bend the rules, including for safety and security reasons, but the department said none of those were factors in the flights it identified.
"This is the latest action in our continued drive to enforce the rights of airline passengers," said Transportation Secretary Pete Buttigieg, who vowed to hold airlines accountable under consumer-protection laws.
According to the consent order, American said it seeks to avoid any lengthy ground delays, but the 43 flights represented a tiny fraction of 1% of the roughly 7.7 million flights that American and American Eagle operated between 2018 and 2021. The airline said it provided "substantial compensation" to delayed passengers," and has since devoted more management attention to avoiding delays.
Most of the delays occurred at Dallas-Fort Worth International Airport, where American is the dominant airline, and others occurred in San Antonio and Houston when flights heading to DFW were diverted there. Many occurred during thunderstorms, and American was unable to manage its airport gates to let passengers deplane.
The airline took particular issue with delays at Reagan Washington National Airport during a winter storm in January 2019, but accepted the settlement outline in the consent order.