Almost Andy Reid: Longtime Chiefs fan is Big Red's doppelganger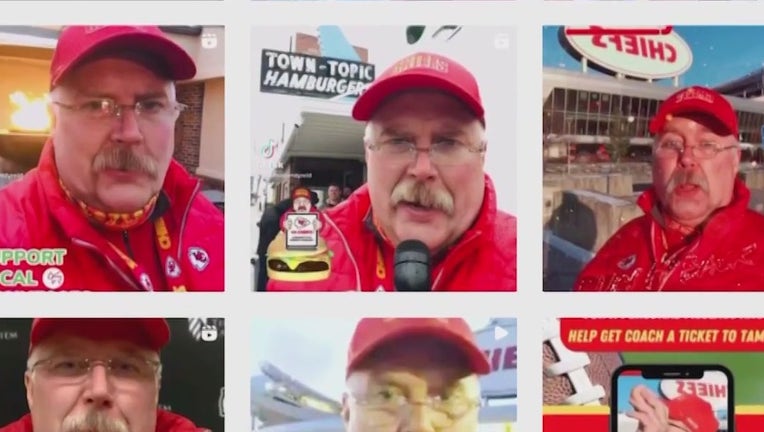 article
PHOENIX - If you follow the Kansas City Chiefs or Philadelphia Eagles closely, then you know there are a few super fans.
They stand out in a crowd. and one Chiefs fan in particular makes many people do a double take.
Coach Andy Reid, who many Chiefs fans call "Big Red," is a legend.
After holding the Lombardi Trophy in Miami, his celebration was simple. He ate a double cheeseburger and a piece of chocolate cake.
When someone achieves legendary status, copy cats often follow. Although he looks exactly like him, this guy is not Coach Andy Reid. 
His name is Matt Black. 
Black is a longtime Chiefs fan, who in 2018 had an idea for a Halloween costume.
"I looked in the mirror, and I thought, I could probably do Andy Reid," Black said. "I went around, found some outfit that I could wear, a black headset with a marker and a pen, and I was off. They (people) wanted autographs at the Halloween ball and that's how things got started."
Black calls himself "Almost Andy Reid." In 2019, he won a Coach Reid look-a-like contest at Chiefs training camp. Now, he has more than 442,000 TikTok followers and 11,000 Instagram followers.
"It's a great opportunity to make people laugh and bring a little joy in some people's lives," Black said. "I absolutely love it, and I'm grateful to have the opportunity to do that."
Black even sounds like the head coach, except when he sings opera. Black belted out a few notes during his interview.
"You probably weren't expecting that were ya?" Black laughs.
Black is actually a professional opera singer and a vice president of sales for a skin care company.            
"Almost Andy Reid" just arrived in Arizona, so you may see him around.
He has met a number of people within the Chiefs organization, but has never actually met Coach Reid.
Super Bowl LVII: Andy Reid aims to lead Chiefs past his former team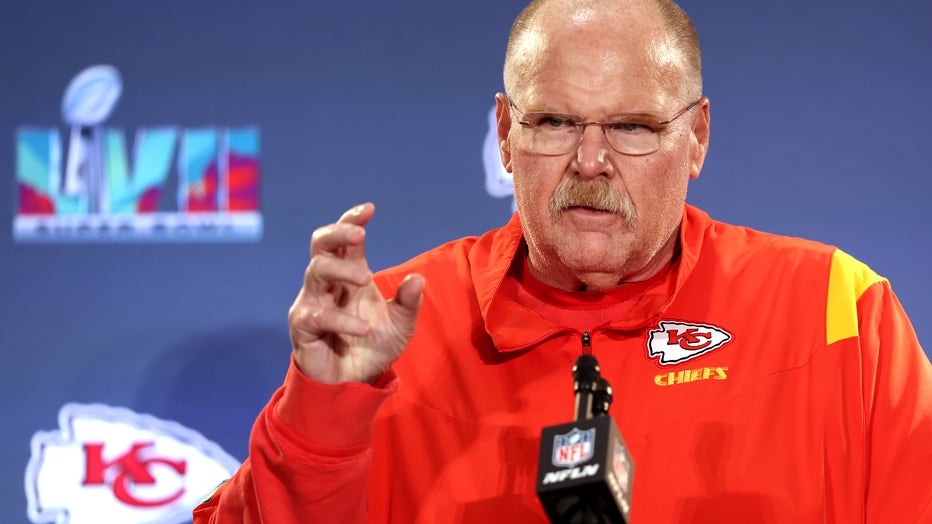 SCOTTSDALE, ARIZONA - FEBRUARY 09: Head coach Andy Reid of the Kansas City Chiefs speaks to the media during the Kansas City Chiefs media availability prior to Super Bowl LVII at the Hyatt Regency Gainey Ranch on February 09, 2023 in Scottsdale, Ariz
More Super Bowl coverage