7-Eleven giving away free Slurpees to celebrate 96th birthday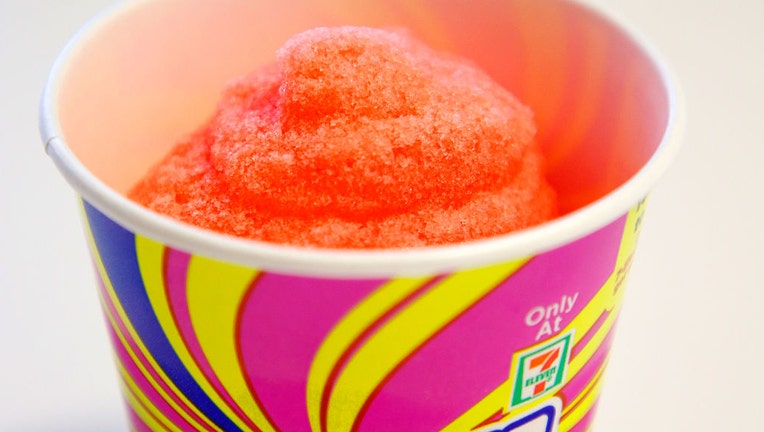 article
If you're trying to beat the heat, 7-Eleven is helping you cool down with a free Slurpee. 
The convenience store chain is giving away these frozen treats Tuesday to celebrate its 96th birthday. 
Customers can stop by any 7-Eleven, Speedway, and Stripe stores to grab one.
"Only two words matter: FREE SLURPEEEEEEEEEEE," the company tweeted. 
RELATED: 7-Eleven's 'Bring Your Own Cup Day' returns this spring for Slurpee fans
"We're always looking for new and creative ways to celebrate with our customers on our favorite day of the year, Slurpee Day. This year, we're marking another first for the brand with our inaugural digital collectible, 'Find Your Slurpee Vibe'," Marissa Jarratt, 7-Eleven executive vice president and chief marketing & sustainability officer, said in a company release. "Customers – or mixologists – can virtually curate specialty drinks to find their own Slurpee vibe. And who knows? Maybe you'll even give us some inspiration for future flavors."
7-Eleven is also releasing a first-of-its-kind digital collectible for Slurpee fans nationwide.
Tuesday's giveaway marks the 21st straight year that 7-Eleven has held the summer promotion, USA Today noted. 
7-Eleven, Inc., headquartered in Irving, Texas, has more than 13,000 stores in the U.S. and Canada that are operated, franchised, and licensed.
This story was reported from Washington, D.C.