14-year-old teen genius and business owner graduates with bachelor's: 'It was pretty easy'
You could say Mike Wimmer is like any typical 14-year-old teen from North Carolina. 
He loves cars, he loves computers and he also loves to learn. 
Oh, and he's also a member of MENSA (a high IQ society), has started several companies and has just graduated with his bachelor's degree in computer science. Did we mention he's only 14 years old? 
He achieved his bachelor's less than two years after receiving both his high school diploma and associate's degree at just 12 years old. Wimmer graduated summa cum laude (with highest honors). 
"It feels great and I'm really excited for it. And the funny thing is I actually just completed my driver's ed today," Wimmer told FOX TV Stations (FTS).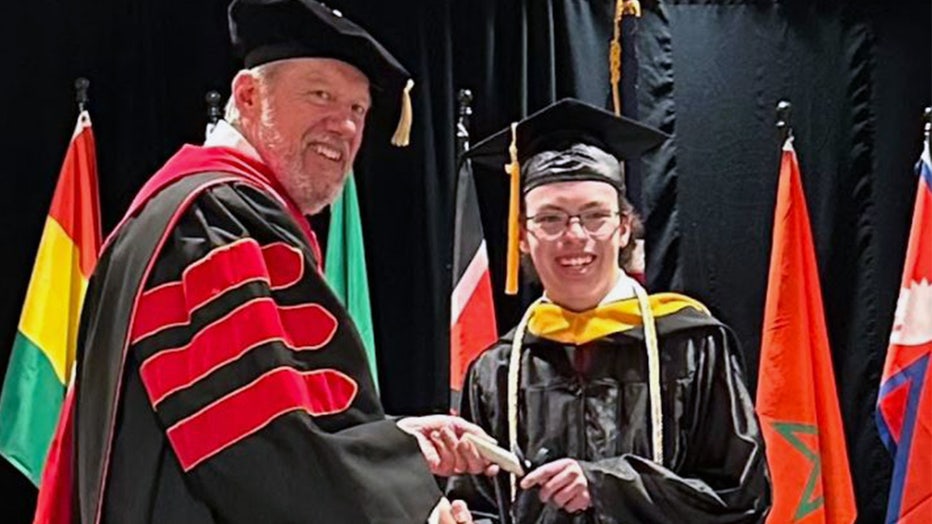 Mike Wimmer, 14, accepting his diploma.  (Mike Wimmer)
While Wimmer is already established as both a business owner, he felt he still needed some kind of credibility as he takes on more projects. 
"The degree was mainly about getting the credibility to be able to say, 'I've got that paper on my wall, that four-year degree," Wimmer said. "It's really because it's more for others as far as credibility goes." 
Also, it wasn't very hard, Wimmer shared, so adding on that extra degree was just another feather in his cap. 
"It was pretty easy. Especially since it was computer science. I had already taught myself pretty much everything the degree had taught me. So I pretty much breezed through it," Wimmer said. 
In addition to his two companies he's got under his belt already, Wimmer has taken on more endeavors since he last spoke with FOX including the development of a new AI software that hunts invasive lionfish in Bermuda and another secret company for which he's currently interviewing CEOs. 
Wimmer's new software, dubbed ALFREDD, will be implemented into devices that will be able to drive themselves to the invasive lionfish populations and spear them.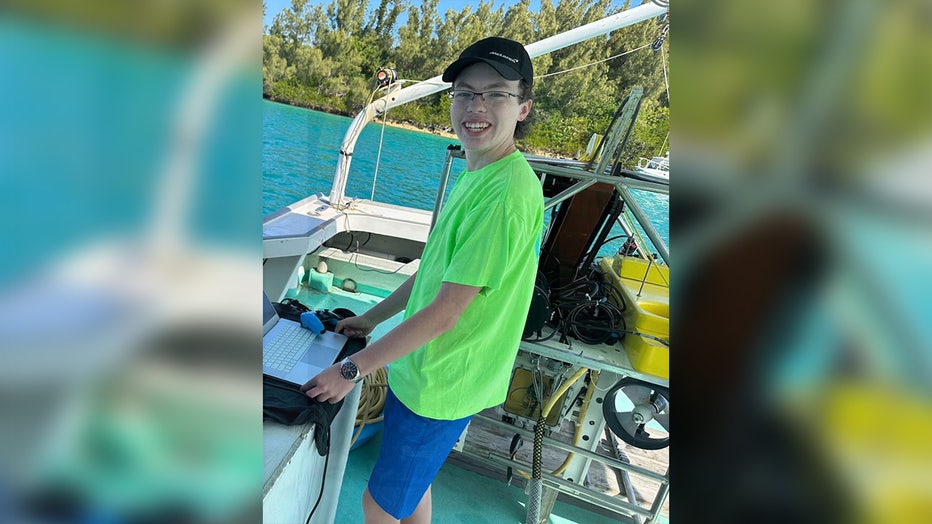 Mike Wimmer, in Bermuda, watching his AI program he created to hunt lionfish, at work . (Mike Wimmer)
"I've managed to get 99% accuracy on the detection because the fish are super hard to detect, because they are able to camouflage themselves in reefs," Wimmer explained. 
Wimmer has teamed up with another company based in Bermuda, Atlantic Lionshare Ltd., which will hopefully help get the lionfish population under control. 
He even made a trip to Bermuda earlier this month to see his new program in action. 
Wimmer's other project is a bit of a secret but he was able to tell FOX that he's developed a bespoke AI system for which he's created a concept and a minimum viable product. 
"I'm actually looking for a CEO to take that on because I've got many other projects," Wimmer said. "Hopefully I can find a very passionate and dynamic person to take that on for me."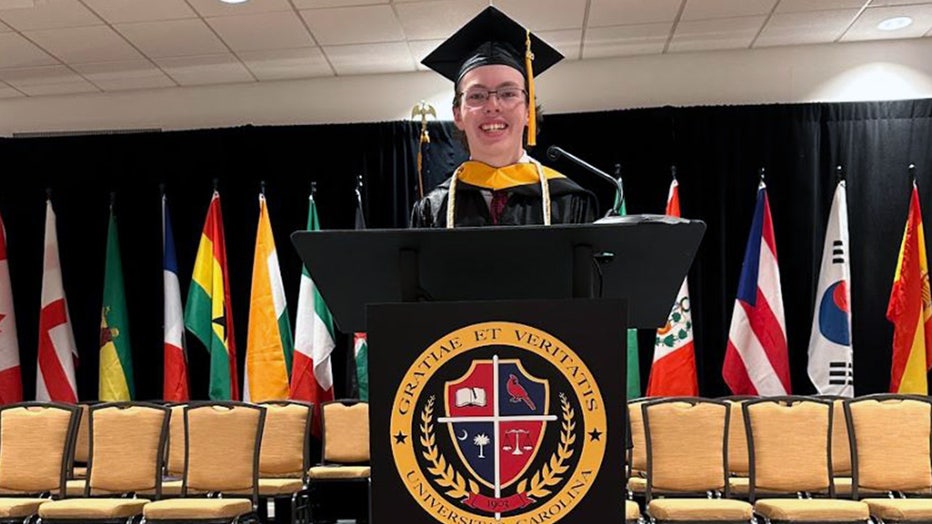 Mike Wimmer posing in his graduation gown.  (Mike Wimmer)
Wimmer's other two companies, Reflect Social and Next Era Innovations, are still thriving and he's not lost sight of his main goal despite his busy schedule. 
"I really want to, like I said before, build technology to help people live better lives," he said. 
Wimmer's parents couldn't be more proud of their son and will continue to help him reach his goals to help people through technology. 
"We're very excited and very proud parents. I think for us, we're excited to see that he has more credibility and people will take him more serious. I love that he has time to work on his projects and he can do things to change the world. This lionfish project he's been working on, he's so excited for it. I mean, you got to save Dory, right?" Wimmer's mom, Melissa, said.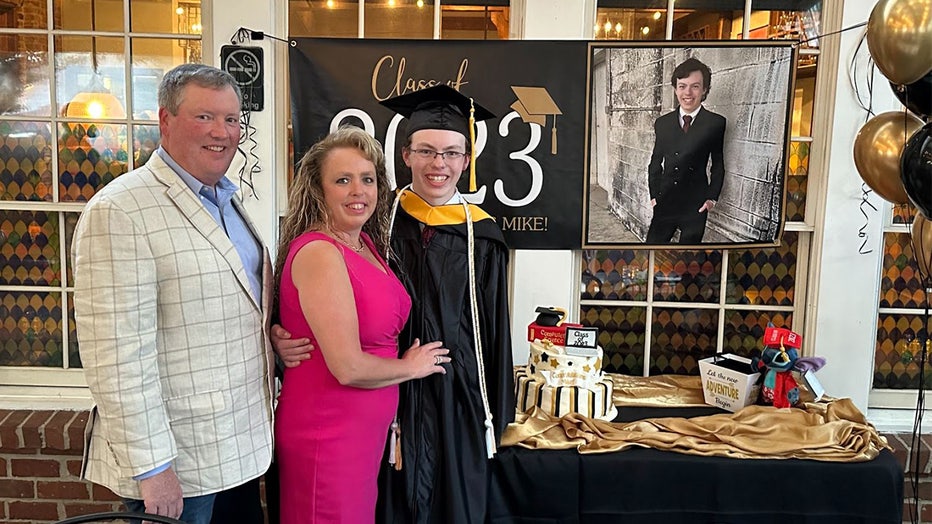 Mike Wimmer and his parents, Melissa and Mark, at his graduation celebration.  (Mike Wimmer)
Wimmer said that he hopes to continue working to build his companies and create more products. He may even continue his higher education. 
But for now, he's looking forward to his summer vacation when he and his family plan to visit Europe where he will visit the Lamborghini, Ferrari and Pagani car factories in Italy, you know, normal teen stuff.
This story was reported from Los Angeles.