11 most endangered historic sites in the US: See preservation society's list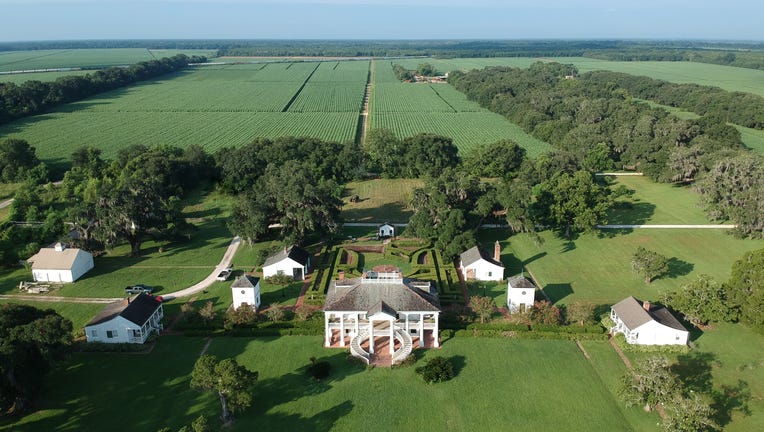 article
A list of the most vulnerable historic buildings and places currently in the United States has been released. 
The National Trust for Historic Preservation shared the 11 most endangered historic sites in the country right now, along with the different threats these "treasures" across the country are facing.
Some are individual buildings and some are entire neighborhoods, and they all face unique threats from extreme weather deterioration to modernized overdevelopment. 
The National Trust for Historic Preservation is a privately-funded, nonprofit organization based in Washington, D.C. that does historic preservation work in the U.S. 
The organization releases an annual list of endangered sites that, they say, has been a highly effective tool for shining a light on the restoration and preservation work that needs to be done. 
They've released a list for nearly four decades, leading to the preservation support of more than 350 sites across the country. 
Here is more information about the 11 sites on this year's list: 
Osterman Gas Station, Peach Springs, Arizona
Osterman Gas Station, Peach Springs, Arizona. Photo: Kevin Davidson, Hualapai Tribe Planning & Economic Development Director
This gas station along Route 66 was built in 1929, according to the trust, and is owned by the Hualapai Tribal community. Extreme weather has further damaged the deteriorated building. 
The Hualapai Tribe is a federally recognized tribe located in northwestern Arizona, with a total tribal membership of about 2,300. 
Little Santo Domingo, Miami, Florida
The Little Santo Domingo corridor is a central part of Allapattah, one of Miami's oldest neighborhoods. 
The area is built on Seminole land, according to the trust, and was home to African Americans displaced by interstate construction in the '50s and Cuban immigrants during the Cuban Revolution of the '60s and '70s. 
The area has become increasingly populated by white residents and its history is threatened currently with overdevelopment, displacement and cultural erasure. 
Pierce Chapel African Cemetery, Midland, Georgia
An area-concaved headstone at Pierce Chapel African Cemetery. Photo: Hamilton Hood Foundation 
The cemetery dates back to the 1820s and is one of the oldest burial grounds for Africans enslaved at several plantations in Harris County, Georgia, and their descendants, estimated to contain up to 500 burials in two acres of land. 
A descendant of those interred started a group that is leading efforts to protect the burial ground from various threats such as utility companies' heavy equipment, nearby tree removal and road grading.
Century and Consumers Buildings, Chicago, Illinois
As two iconic early skyscrapers along Chicago's historic State Street, the Century and Consumers Buildings contribute to the architectural significance of the area known as "the Loop." 
Yet they have sat vacant since the General Services Administration bought them in 2005 and are now being considered for demolition, according to the trust.
RELATED: 3 historic Chicago buildings make Illinois' 'Most Endangered Historic Places' list
West Bank of St. John the Baptist Parish, Louisiana
Evergreen Plantation National Historic Landmark. Photo: Brian Davis, Louisiana Trust for Historic Preservation
This 11-mile stretch along the Mississippi River in St. John the Baptist Parish includes historic villages, agricultural fields, and two plantations where the lives of enslaved people are studied and interpreted. 
But now, according to the trust, one of the largest grain elevators in the world has proposed being built amid the area's nationally significant cultural resources.
Holy Aid and Comfort Spiritual Church (aka Perseverance Benevolent and Mutual Aid Society Hall), New Orleans, Louisiana
This building dates back to the 1880s and has also served as a jazz venue. 
It's been impacted by repeated hurricane damage, and is threatened with collapsing, according to the trust. 
L.V. Hull Home and Studio, Kosciusko, Mississippi
L.V. Hull was an African American artist whose work has been relocated since her death in 2008, but her unoccupied house and studio has been neglected, vandalized and subject to weather exposure. 
Henry Ossawa Tanner House, Philadelphia, Pennsylvania
Built in 1871, this North Philadelphia rowhouse was home to Henry Ossawa Tanner, an internationally recognized African American painter.
Gentrification is threatening the building's Black cultural legacy with demolition or erasure, according to the trust. 
Philadelphia Chinatown, Philadelphia, Pennsylvania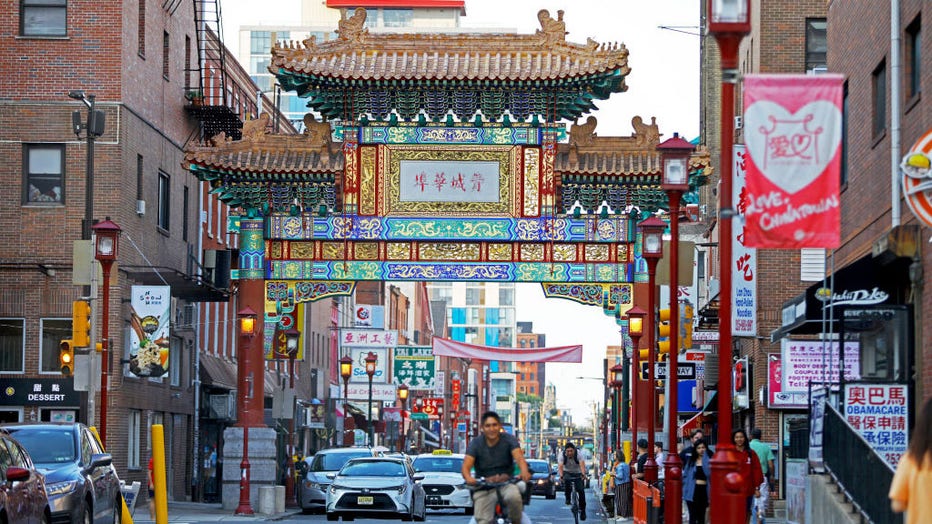 The Chinatown Friendship Gate greets visitors to Philadelphia's Chinatown. (Photo by Pat Greenhouse/The Boston Globe via Getty Images)
The Philadelphia Chinatown is one of the oldest active remaining Chinatowns in the U.S., according to the trust. It has been a vibrant community since 1871. 
But a proposed arena for the 76ers basketball team is threatening the area's community and cultural heritage. 
RELATED: Independent review set for Philadelphia 76ers proposed arena
Charleston's Historic Neighborhoods, Charleston, South Carolina
The owner of Union Pier, a 65-acre waterfront site along the Cooper River in downtown Charleston, has proposed selling the land to a private developer for a mixed-use district development, according to the trust, threatening the area's historic character.
The area also sits on former marshland and could lose its climate resilience. 
Seattle Chinatown-International District, Seattle, Washington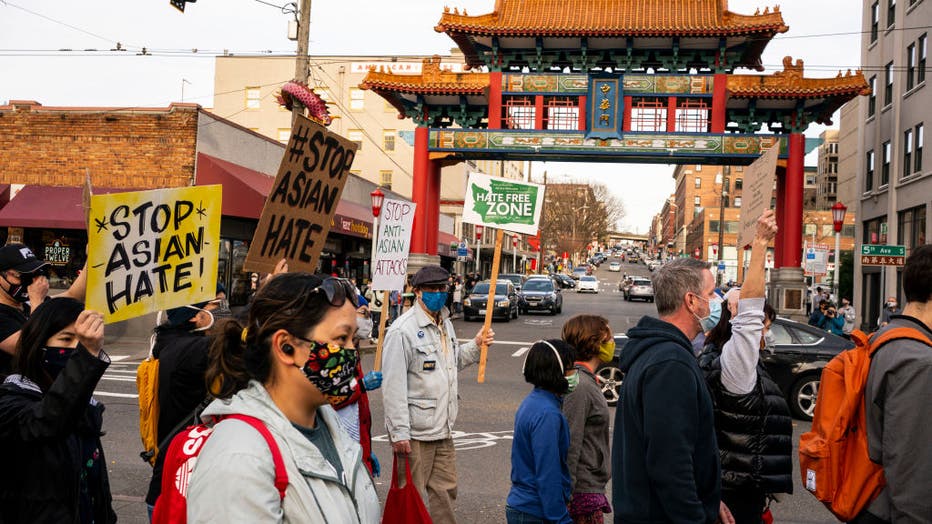 Demonstrators march through the Chinatown-International District during a "We Are Not Silent" rally and march against anti-Asian hate and bias on March 13, 2021 in Seattle, Washington. (Photo by David Ryder/Getty Images)
The Seattle Chinatown-International District (CID), one of the oldest Asian American neighborhoods on the West Coast, is threatened by several transit expansion options, according to the trust. 
Read more about each location here, from the National Trust for Historic Preservation.
This story was reported from Detroit.