Yosemite National Park closes several campgrounds amid flooding forecast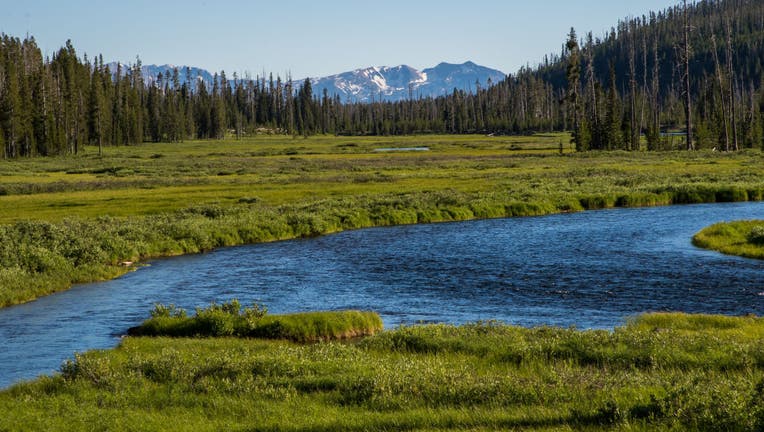 article
YOSEMITE NATIONAL PARK, Calif. - After months of record snowmelt, Yosemite National Park officials announced they would close several campgrounds Monday due to the forecast of flooding.
Lower Pines, North Pines and Housekeeping Camp will close starting on Monday, May 15. Officials didn't announce when they expect to reopen the campgrounds but said they would provide an update Monday evening. 
"Unlike the last month's forecast of flooding, the extended forecast calls for warm weather indefinitely. As of May 1, the park had more than double the average amount of snow for this time of year," Yosemite Park officials tweeted. 
And with the expected warmth of one of the largest snowpacks on record for the national park, the National Weather Service issued a Flood Watch for Yosemite National Park through Monday evening.
RIDICULOUS PHOTOS SHOW AFTERMATH OF 12 FEET OF SNOW IN CALIFORNIA'S SIERRA NEVADA
"Western portion of North Pines Campground located at the east end of Yosemite Valley between the confluence of the Merced River and Tenaya Creek begins to flood. Water rises to the base of the swinging bridge downstream from Chapel Meadow," NWS Hanford said Sunday. "At 12.5 feet, Northside Drive and Southside Drive, which are the main roads in Yosemite Valley, become flooded and are closed to traffic."
Due to the extended warmth and abundance of snow, officials expect the Merced River to remain above the flood stage for some time.
Those traveling to the park should use alternate routes to get to their campgrounds.  
Yosemite National Park says that Yosemite Valley, Wawona and Mariposa Grove are accessible by entering Yosemite via Highways 41 and 140.
Also, they say, "Hetch Hetchy and Hodgdon Meadow (but not other areas of Yosemite) are accessible via Highway 120 from the west. Tioga, Glacier Point, and Mariposa Grove Roads are closed."
Officials also announced that Big Oak Flat Road is closed, preventing access to most of Yosemite via Highway 120 from the west.
THE TOP 10 MOST VISITED US NATIONAL PARKS AND MEMORIALS
"Big Oak Flat Road is closed west of Merced Grove; there is no access to Yosemite via Hwy 120 from the west (except to Hodgdon Meadow and Hetch Hetchy) until mid-June or July," Yosemite wrote.  
Yosemite Valley and other park areas are accessible via Highway 41 and Highway 140.
Those with reservations to any of Yosemite's campgrounds or those with plans to visit the park should continue to monitor updates from Yosemite as more closures could come. 
next