Hurricane Hilary: 'This is a storm everyone needs to take very seriously,' NWS says
Southern California is bracing for impact this weekend as the fate of Hurricane Hilary continues to play out. 
The hurricane was headed for Mexico's Baja California on Saturday and is expected to transition into a tropical storm before hitting the United States later on Sunday. 
As of the last advisory from the National Hurricane Center, Hilary has been downgraded to a category 3. Even though the hurricane is still expected to weaken, it won't be disappearing.
Dr. Ariel Cohen from the National Weather Service in Los Angeles spoke with LiveNOW from FOX Saturday about the latest tracking path for Hurricane Hilary and the significant impacts expected across Southern California, where a tropical storm warning has been issued for the first time. 
RELATED: LA Hurricane Hilary: Tropical Storm Warning issued in Southern California for 1st time
"After it passes the Central Baja California, it's going to be heading towards the southern California waters. And as it does so, it's going to be encountering cooler waters; it's going to have less fuel, therefore, in order to keep it as strong as it is right now. And so it's expected to weaken as we head into the next 24 to 48 hours, and actually weaken rather quickly before it gets to Southern California," he explained.
"That being said, we're still expecting, after all of the energy the system was able to pick up, there to be pretty significant impacts across Southern California."
He explained flooding is anticipated in desert, mountain and urban areas, including Los Angeles. Strong wind gusts are a major concern also, especially in mountain areas. 
"Really, this is a storm everyone needs to take very seriously," he said. 
The storm has warranted a tropical storm warning in Southern California for the first time and is set to enter the history books as the first tropical storm to hit the area in 84 years. 
Several events and attractions are canceling and closing in anticipation of the storm, including sporting events and national parks.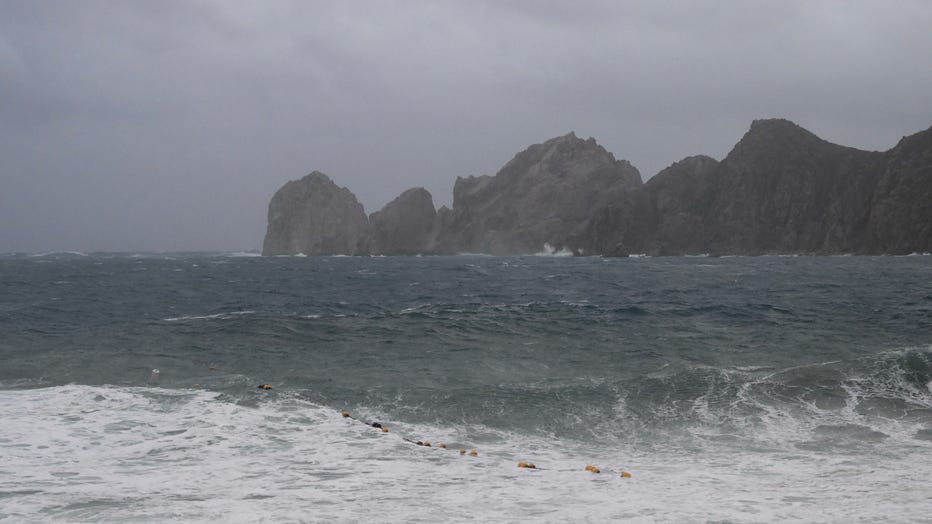 A rough sea is seen from Cabo San Lucas, Baja California State, Mexico, as rain and gusts of wind of Hurricane Hilary reach the area, on August 19, 2023. (Photo by Alfredo Estrella/AFP via Getty Images)
RELATED: List: Hurricane Hilary's impact on SoCal events, games, attractions
Cohen also advised against only watching the storm's path, as the effects are going to extend over a large area – hundreds of miles away, even. 
"We're actually looking at flooding rains, strong winds, to impact much of the Central Great Basin as the system and its remnants move farther to the north as we head into early next week."
The Great Basin area includes nearly all of Nevada, much of Utah, and portions of northern California, and beyond. 
There is a good chance Nevada will break its all-time rainfall record, said meteorologist Jeff Masters of Yale Climate Connections and a former government in-flight hurricane meteorologist.
He said the main message for those in the area is to be ready and be prepared. 
This story was reported from Detroit. The Associated Press contributed.