Women's World Cup 2023: All you need to know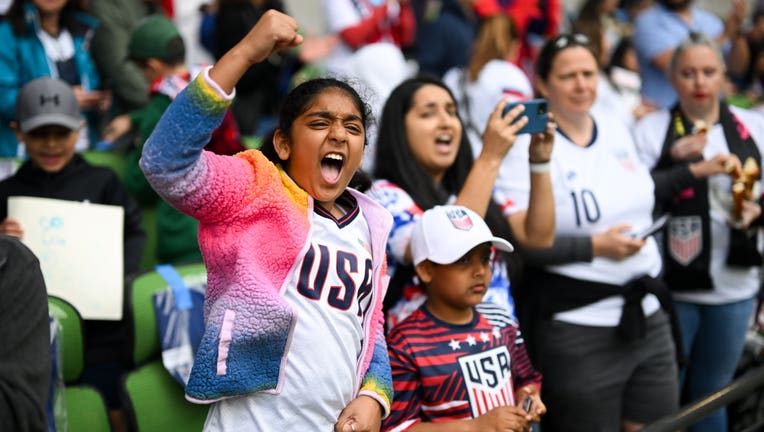 article
CHICAGO - It's one of the most anticipated sporting events of 2023, and it's fast approaching: The 2023 FIFA Women's World Cup will be here sooner than you think.
It may not seem that long ago that the men had their turn at the world's most high-profile tournament – and it wasn't, as the intense summer weather in host country Qatar led organizing body FIFA to schedule the Cup in November and December of last year. But we're now only months away from the women's event, which is, in the U.S. at least, an even more highly anticipated affair. 
We've pulled together all the big questions (and answers!) about the biggest competition for the world's favorite sport. Read on for the whos, whats, wheres, whens and hows of this year's Cup – and watch this space, as this post will be updated when we learn more. 
When is the Women's World Cup?
The tournament begins Thursday, July 20 and will run through Sunday, August 20.
Where is the Women's World Cup being held?
The 2023 World Cup will be hosted by Australia and New Zealand. It's the first time the event has been jointly hosted by two countries. Expect matches in nine cities, with Sydney hosting matches in two different stadiums. 
What matches are first?
The first matches will be played in Auckland (New Zealand vs. Norway) and Sydney (Australia vs. Republic of Ireland).
When is the first U.S women's match?
On Saturday, July 22, the reigning champs will face Vietnam in Auckland.
How far ahead is Australia, time-zone wise?
Depending on the city, Australia and New Zealand are 13-16 hours ahead of EST, so get ready for watching matches at odd hours again, if you want to watch live. 
How many teams in the Women's World Cup? 
There are 32 teams in the tournament (and yes, that includes team USA). Keep reading for the full list… 
What are the 2023 Women's World Cup groups?
They're broken down like this: 
Group A
New Zealand
Norway
Philippines
Switzerland
Group B
Australia 
Republic of Ireland
Nigeria
Canada
Group C
Spain
Costa Rica
Zambia
Japan
Group D
England
Haiti
Denmark
China
Group E
USA
Vietnam
Netherlands
Portugal
Group F
France
Jamaica
Brazil
Panama
Group G
Sweden
South Africa
Italy
Argentina
Group H
Germany
Morocco
Colombia
South Korea
Who coaches the United States' Women's National Team?
That would be Vlatko Andonovski, who's been in that role since 2019, when celebrated coach Jill Ellis, who lead Team USA to World Cup victories in 2015 and 2019, stepped down.
Who is on Team USA's roster? 
It's not official yet, but Andonovoski's most recent training camp roster included a surprising inclusion: veteran Julie Ertz, who had a baby in August. We'll update this post with the full list when it's official, but expect new faces alongside vets like Megan Rapinoe, Becky Sauerbrunn, Rose Lavelle, Alex Morgan, Adrianna Franch and others. Superstar Mallory Swanson was injured in a match against Republic of Ireland on Saturday, April 8, tearing a tendon in her knee, and may miss the World Cup.
Who is the reigning Women's World Cup champ?
USA! USA! USA! If Team USA wins in 2023, it'll be a third straight title. 
More information will be added to this post as the World Cup approaches.