Chiefs' Patrick Mahomes will be at 'Joe Montana status' with another title, ex-NFL star says
GLENDALE, Ariz. - In five full seasons, Patrick Mahomes has made the AFC Championship each year.
In fact, his Kansas City Chiefs have hosted each one since 2019.
With a win on Sunday, Mahomes, at just age 27, will already be in rare company as just one of 13 quarterbacks with multiple Super Bowl victories – all but one (that are eligible) are in the Hall of Fame.
Certainly, it seems like Mahomes is on a fast track to Canton, but a former Super Bowl champion thinks he'll already be in the Top-10 all-time conversation with a second ring.
In fact, Victor Cruz said Mahomes would put himself in "Joe Montana status" with a win on Sunday.
"I think he'll be in the conversation. Two Bowls, five AFC Championship appearances. They're starting to call the AFC Championship 'The Mahomes Game,'" Cruz said in a recent interview with Fox News Digital. "He's always in it, always competitive, always playing, always putting his team in position to make it to the next phase. He'll be in that conversation in the upper pantheon, but I think he's gotta win one more."
MORE: Super Bowl LVII: How to watch, stream the NFL championship game
If you think Tom Brady is the best ever ahead of Joe Montana, well, Cruz has a message for you guys:
"And who knows – he's still young. He can make it to another couple. Who knows, man? He's the only one left that can have that Tom Brady-esque type of career, because he's still young, he can still do it with his arm, and he can use his legs when he wants to," Cruz added. "He's still got that hose of an arm, he's still talented and smart, and as long as he can stay connected to Andy Reid and that staff, I think they can do some good things for many years to come."
If you're in the Phoenix area and disagree, feel free to tell Cruz yourself – he's out in Glendale for the big game with On Location, providing meet and greets to fans along with fellow former receivers Larry Fitzgerald and Cris Carter.
Brady and Montana did combine for 11 Super Bowl titles, with seven won by the recently retired quarterback. It's obviously insane to predict seven rings for Mahomes.
But remember, he just set the all-time record for total yards despite the Chiefs trading away Tyreek Hill – so who's to say it's totally out of reach.
Get updates on this story at FOXNews.com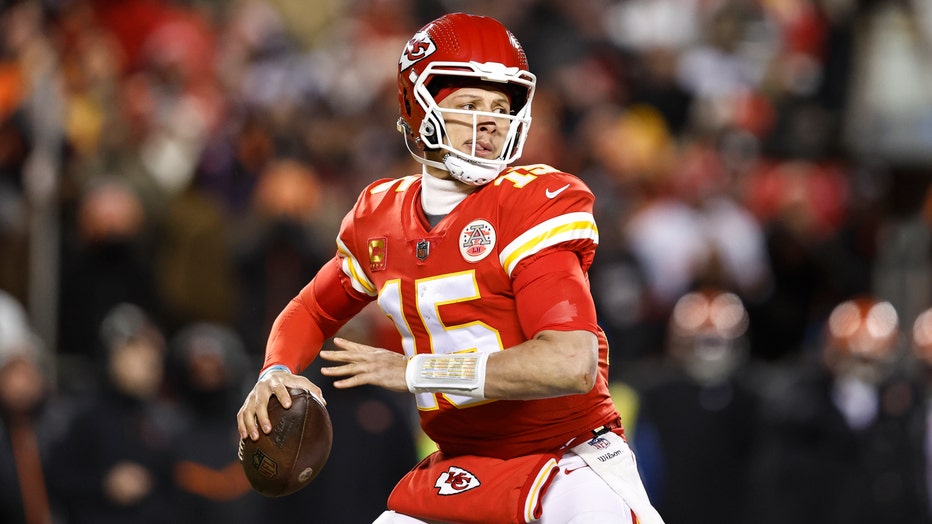 KANSAS CITY, MISSOURI - JANUARY 29: Patrick Mahomes #15 of the Kansas City Chiefs passes the ball during the AFC Championship NFL football game between the Kansas City Chiefs and the Cincinnati Bengals at GEHA Field at Arrowhead Stadium on January 29 (Photo by Michael Owens/Getty Images)
More Super Bowl headlines
LiveNOW from FOX: Streaming live events, breaking news, and stories from around Arizona and the world: