"NFL Sunday Ticket" faces uncertainty amidst Charter-Disney standoff, raising concerns in the league
LOS ANGELES (AP) - The NFL had its second-largest audience for Thursday's Kickoff Game since 2015. All is not well for the league or many viewers for Sunday and Monday's games.
With YouTube and YouTube TV becoming the exclusive home of "NFL Sunday Ticket", some viewers have been confused over DirecTV advertising that all NFL games can be viewed on its service.
DirecTV has an ad on its webpage featuring Kansas City Chiefs tight end Travis Kelce and refers to "access to every in-market & out-of-market pro football game."
RELATED: ESPN, ABC, Disney-owned channels go dark for Charter Spectrum cable subscribers amid dispute
DirecTV was the home of "NFL Sunday Ticket" from 1994 until last season. YouTube agreed to a seven-year deal last December to take over the package of out-of-market Sunday afternoon games on CBS and Fox.
"YouTube and YouTube TV are the only place to go for fans at home wanting to subscribe to NFL Sunday Ticket," NFL EVP of Communications Jeff Miller said. "We are aware of consumer confusion resulting from advertising in the marketplace. The NFL wants its millions of fans to know where to get NFL Sunday Ticket and that we stand against deceptive advertising."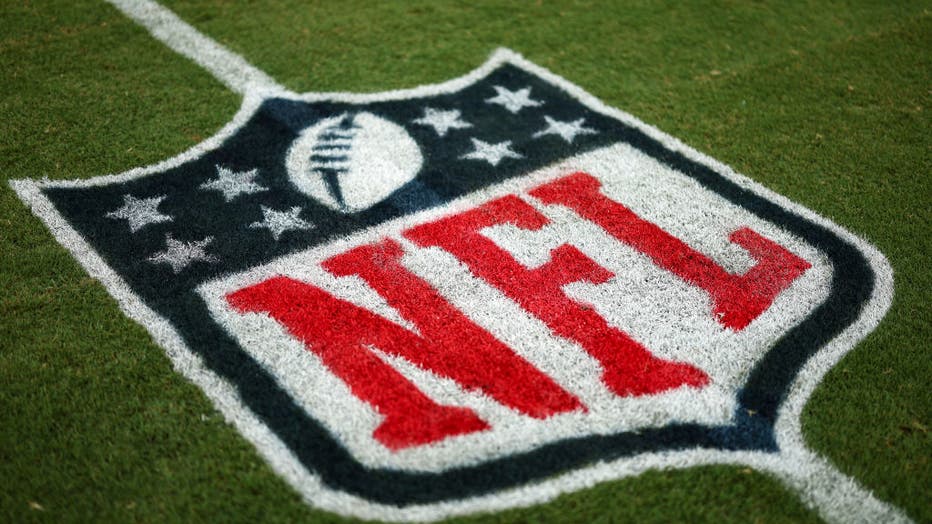 TAMPA, FL - AUGUST 26: An NFL shield logo is painted on the field prior to an NFL preseason football game between the Tampa Bay Buccaneers and the Baltimore Ravens at Raymond James Stadium on August 26, 2023 in Tampa, Florida. (Photo by Kevin Sabitus
Technically, DirecTV isn't wrong about being able to access "Sunday Ticket" on its service, but it requires reading of the fine print.
DirecTV customers can access YouTube and YouTube TV online through its receivers, where they can sign up and watch the games. It is the same way viewers have to access Amazon Prime Video's "Thursday Night Football" games or other streaming platforms.
While DirecTV lost the residential rights, it is distributing the package to commercial businesses that have its service. The only place DirecTV residential customers can order the package directly from the satellite service is Puerto Rico.
"If consumers are confused, it's because where to watch which football games is more fragmented than ever. Our advertising is clear, and just as we've done for 30 years, we'll continue to deliver access to the national, regional, and local sports our customers want without having to switch inputs on their TV," said Jon Greer, DirecTV's Head of Communications.
Another headache for the NFL is the standoff between Spectrum/Charter and Disney Entertainment. Spectrum subscribers in New York City could be blacked out from viewing Aaron Rodgers' Jets debut on Monday night against Buffalo because ESPN and WABC went dark on Aug. 31.
Buffalo also has a heavy presence of Spectrum subscribers, but they will be able to see the game because the ABC station is not owned by Disney. That is the same situation in Milwaukee and Green Bay, where Rodgers played for 18 seasons before being traded to New York during the offseason.
In some good TV news for the league, Detroit's 21-20 victory over Kansas City averaged 26.8 million viewers on NBC, Peacock and the league's digital properties, a 24% increase over last year's opener when Buffalo routed the Los Angeles Rams.
Thursday night's audience was just shy of the 26.9 who watched the 2021 opener, when Tampa Bay defeated Dallas on a last-second field goal.