Woman disrupts flight in meltdown over 'not real' passenger: 'I'm getting the f--k off'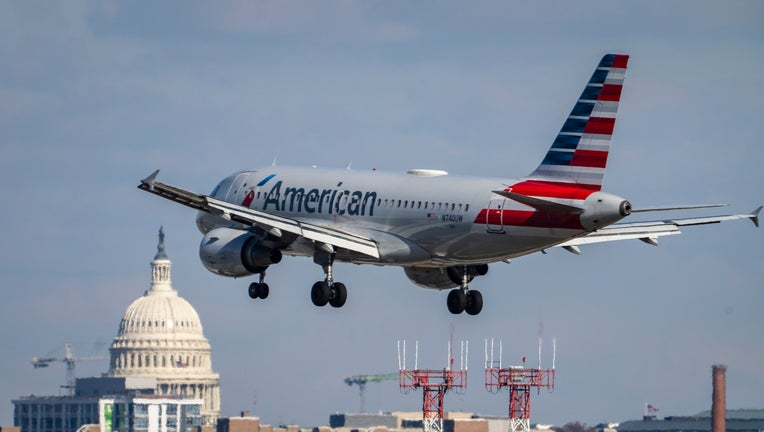 article
A woman aboard an American Airlines flight was recorded this weekend having a meltdown over a fellow passenger she claimed was "not real" and demanded to get off the plane. 
The bizarre and profanity-laced video went viral on TikTok on Sunday evening. It was filmed by fellow passengers as the flight was preparing to depart Dallas-Fort Worth International Airport.
"I'm telling you, I'm getting the f–k off and there's a reason why I'm getting the f–k off and everyone can either believe it or they can not believe it," the unidentified woman can be heard saying in the video as she walks to the front of the plane.  
THOUSANDS FORCED TO WAIT HOURS AT HOUSTON AIRPORT AFTER HUNDREDS OF DELAYS, CANCELATIONS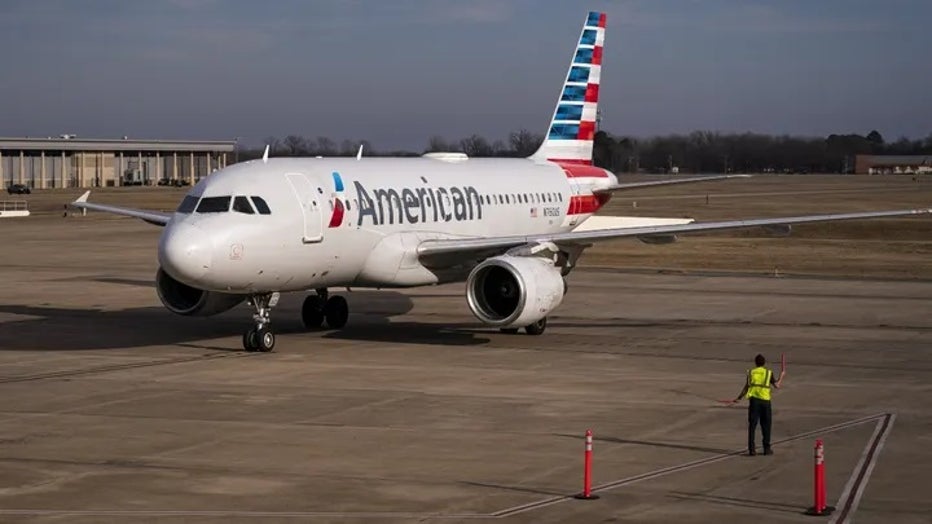 An American Airlines plane taxis to a gate on Wednesday, Jan. 11, 2023. (Photographer: Al Drago/Bloomberg via Getty Images)
"I don't give two f–ks, but I am telling you right now – that motherf–ker back there is NOT real," she adds, gesturing to the back of the plane. Other passengers can be seen in the video turning their heads to where she pointed. 
"You can sit on this plane and you can die with them or not. I'm not going to," the woman continued. 
FORMER UNITED AIRLINES CEO SOUNDS ALARM ON US AIR TRAFFIC CONTROL SYSTEMS: 'MOST OUTDATED' IN ENTIRE WORLD
An American Airlines spokesperson said in a statement to FOX Business that the flight from Dallas-Fort Worth to Orlando returned to the gate "due to a disruptive customer."
"The flight was met at the gate by local law enforcement and the customer was removed from the flight," the spokesperson said. "We thank our customers for their understanding and our team members for their professionalism in managing a difficult situation."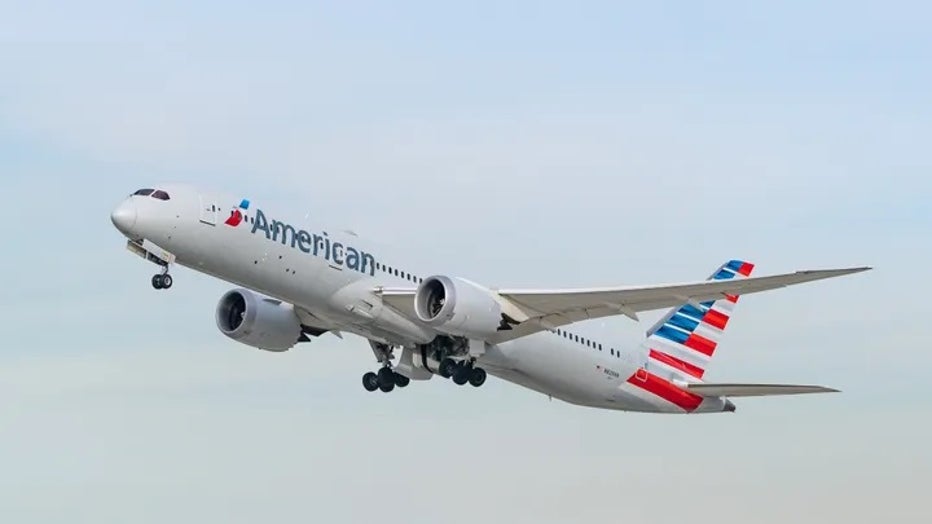 American Airlines Boeing 787-9 takes off from Los Angeles international Airport on January 13, 2021 in Los Angeles, California. (Photo by AaronP/Bauer-Griffin/GC Images via Getty Images
It is unclear whether the woman was arrested following the ordeal.
The footage was first posted by a TikTok user @texaskansasnnn, but it has since been removed from that account.
LINK: Get updates and more on this story at foxbusiness.com.