1st Republican debate: Which 2024 presidential candidates qualify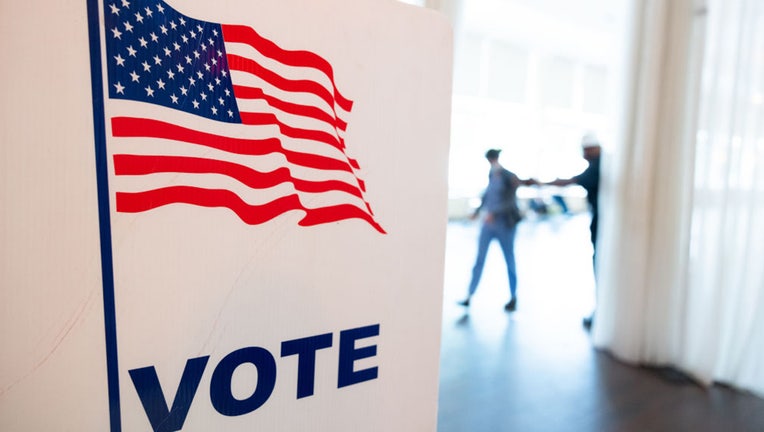 article
COLUMBIA, S.C. - With less than a week until the first Republican presidential debate of the 2024 campaign, eight candidates say they have met qualifications to be on stage in Milwaukee.
But a handful of candidates in the broad GOP field are running short on time to make the cut.
To qualify for the Aug. 23 debate, candidates need to satisfy polling and donor requirements set by the Republican National Committee: at least 1% in three high-quality national polls or a mix of national and early-state polls, between July 1 and Aug. 21, and a minimum of 40,000 donors, with 200 in 20 or more states.
To appear onstage, candidates must commit at least 48 hours before the Wednesday evening debate, according to RNC criteria, which also requires participants to sign a pledge promising to support the party's ultimate nominee.
A look at who's in, who's (maybe) out and who's still working on making it:
Who's qualified: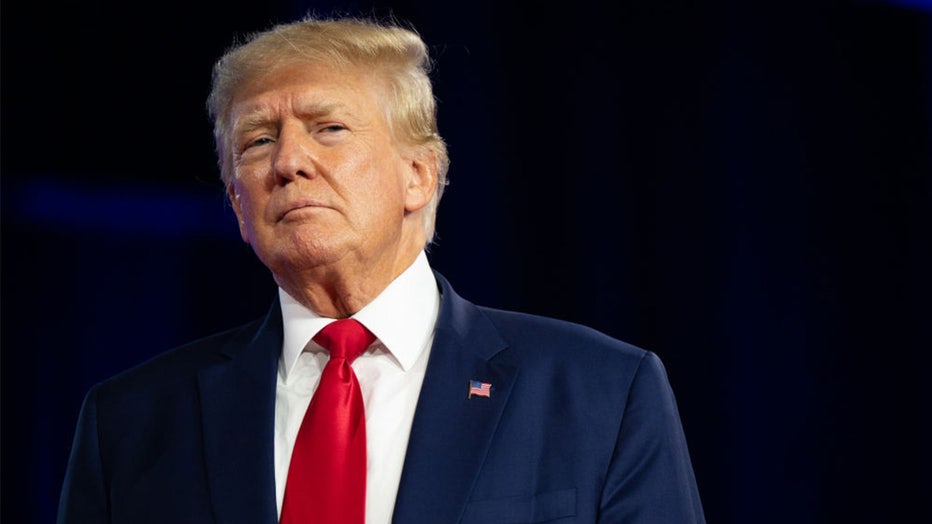 FILE - Former U.S. President Donald Trump speaks at the Conservative Political Action Conference (CPAC) at the Hilton Anatole on August 06, 2022 in Dallas, Texas. (Brandon Bell/Getty Images)
The current GOP front-runner long ago satisfied the polling and donor requirements. But he has been threatening to boycott and hold a competing event, arguing that it makes little sense for someone so far ahead in the polls to subject himself to the inevitable onslaught of attacks.
"If you're leading by a lot, what's the purpose of doing it?" Trump asked on Newsmax.
Trump has said he will make an announcement this week and hinted at his thinking in a social media post Thursday.
"People know my Record, one of the BEST EVER, so why would I Debate?" he asked before declaring: "I'M YOUR MAN."
Campaign advisers had long said the former president was unlikely to appear, and that they and the candidate have been discussing potential alternative programming. Possibilities include a competing interview with former Fox News host Tucker Carlson, who now has a program on X, the site formerly known as Twitter.
Trump, in recent weeks, has also floated the idea of calling into different networks to draw viewers from the debate, holding a rally, showing up at the debate at the last minute, or attending but sitting in the audience and offering live commentary on his Truth Social site.
Ron DeSantis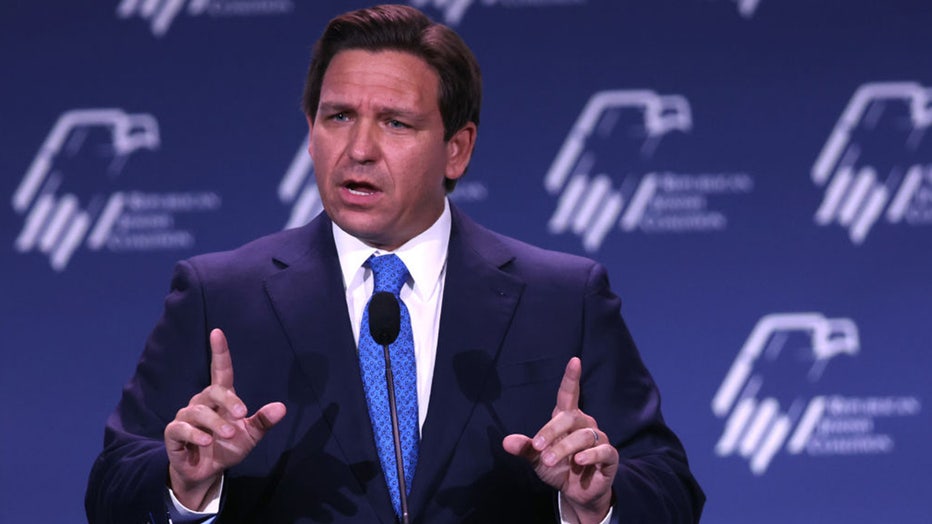 FILE - Florida Governor Ron DeSantis speaks to guests at the Republican Jewish Coalition Annual Leadership Meeting on Nov. 19, 2022, in Las Vegas, Nevada.  (Scott Olson/Getty Images)
The Florida governor has long been seen as Trump's top rival, finishing a distant second to him in polls in early-voting states, as well as national polls, and raising an impressive amount of money.
But DeSantis' campaign has struggled in recent weeks to live up to the high expectations when he entered the race. He let go of more than one-third of his staff as federal filings showed his campaign was burning through cash at an unsustainable rate.
If Trump is absent, DeSantis may be the top target for rivals' criticism at the debate. According to people familiar with DeSantis' planning who were granted anonymity to discuss strategy, the campaign is preparing him for nonstop attacks.
DeSantis has been participating in debate-related question and answer sessions at least once a week, having brought in experienced debate strategist Brett O'Donnell to assist.
Tim Scott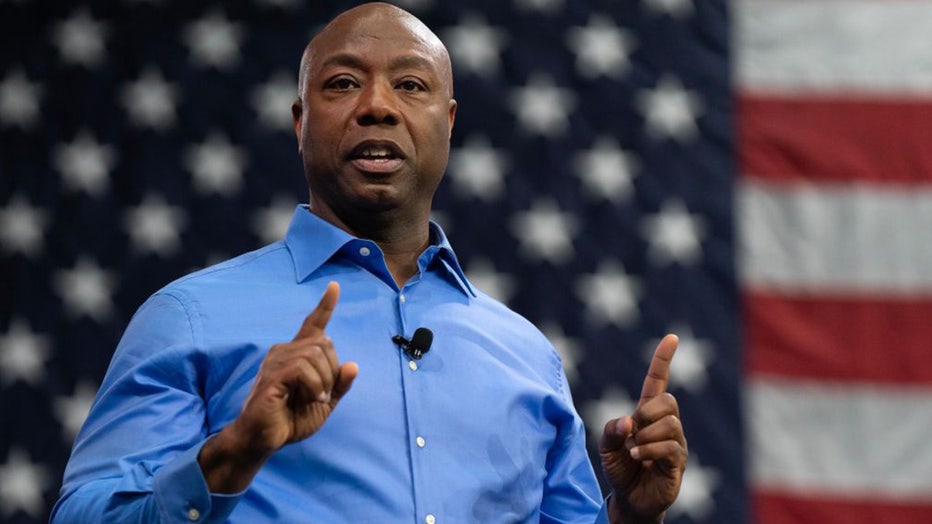 FILE - U.S. Senator Tim Scott (R-SC) announces his run for the 2024 Republican presidential nomination at a campaign event on May 22, 2023 in North Charleston, South Carolina.  (Allison Joyce/Getty Images)
The South Carolina senator has been looking for a breakout moment. The first debate could be his chance.
A prolific fundraiser, Scott enters the summer with $21 million cash on hand.
In one debate-approved poll in Iowa, Scott joined Trump and DeSantis in reaching double digits. The senator has focused much of his campaign resources on the leadoff GOP voting state, which has a large number of white evangelical voters.
Nikki Haley 
FILE - Republican presidential candidate Nikki Haley speaks during a campaign event in the New Hampshire Institute of Politics at Saint Anselm College on Feb. 17, 2023, in Manchester, New Hampshire. (Michael M. Santiago/Getty Images)
She has blitzed early-voting states with campaign events, walking crowds through her successes ousting a longtime South Carolina lawmaker, then becoming the state's first female and first minority governor. Also serving as Trump's U.N. ambassador for about two years, Haley frequently cites her international experience, focusing on the threat China poses to the United States.
The only woman in the GOP race, Haley has said transgender students competing in sports is "the women's issue of our time" and has drawn praise from a leading anti-abortion group, which called her "uniquely gifted at communicating from a pro-life woman's perspective."
Bringing in $15.6 million, Haley's campaign says she has well over 40,000 unique donors and has satisfied the debate polling requirements. Making no mention of plans to go on the attack while speaking to reporters in Iowa last weekend, Haley did explain why she showed up to the state fair in a shirt that read, "Underestimate me, that'll be fun."
Vivek Ramaswamy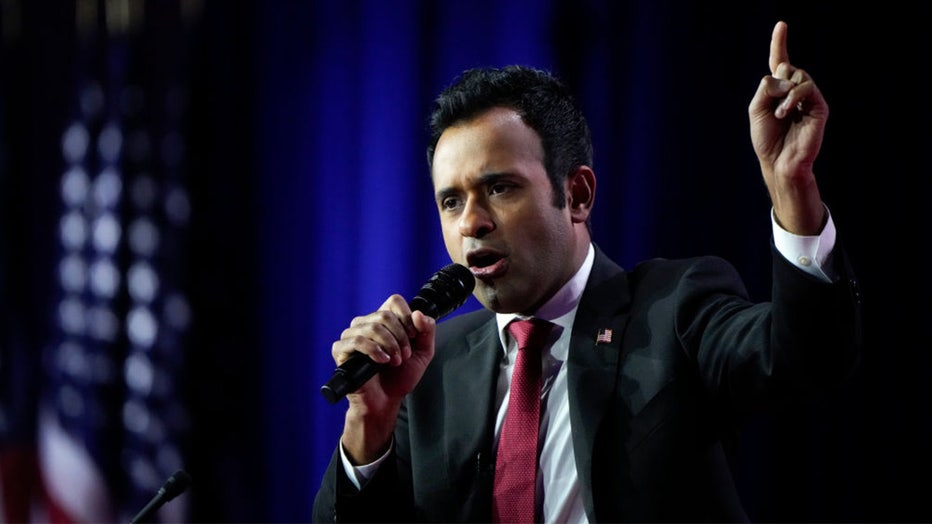 FILE - Republican presidential candidate Vivek Ramaswamy delivers remarks at the Faith and Freedom Road to Majority conference at the Washington Hilton on June 23, 2023 in Washington, DC. (Drew Angerer/Getty Images)
The biotech entrepreneur and author of "Woke, Inc.: Inside Corporate America's Social Justice Scam" is an audience favorite at multi-candidate events and has polled well despite not being nationally known when he entered the race.
Ramaswamy's campaign says he met the donor threshold earlier this year. This summer he rolled out "Vivek's Kitchen Cabinet" to boost his donor numbers even more, by letting fundraisers keep 10% of what they bring in for his campaign.
As he pursues a whirlwind campaign schedule, Ramaswamy is doing virtually no formal debate prep, according to a senior adviser granted anonymity to discuss campaign strategy. The adviser said he'll spend the day before the debate playing tennis and spending time with family.
Chris Christie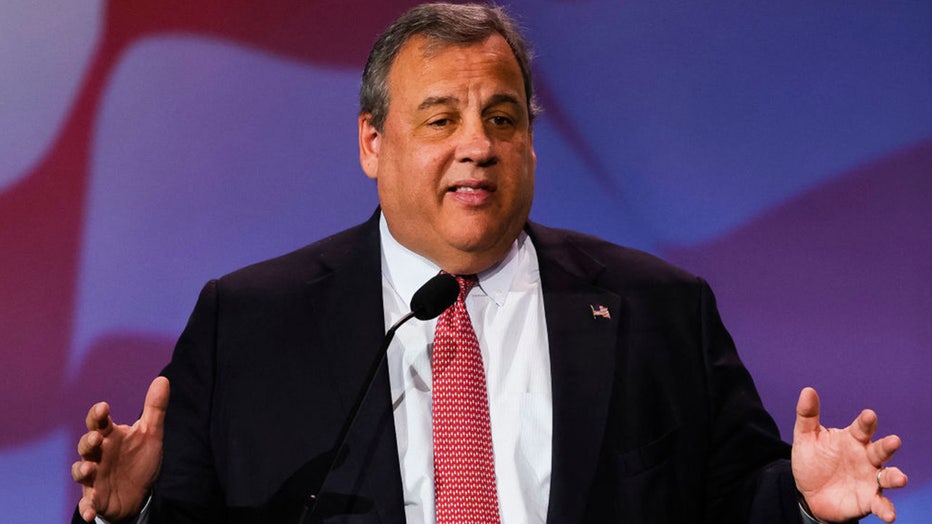 FILE - Former New Jersey Governor Chris Christie speaks at the Republican Jewish Coalition Annual Leadership Meeting in Las Vegas, Nevada, on Nov. 19, 2022. (WADE VANDERVORT/AFP via Getty Images)
The former New Jersey governor opened his campaign by portraying himself as the only candidate ready to take on Trump. Christie called on the former president to "show up at the debates and defend his record."
Christie will be on that stage, even if Trump isn't, telling CNN this month that he surpassed "40,000 unique donors in just 35 days." He also has met the polling requirements.
Doug Burgum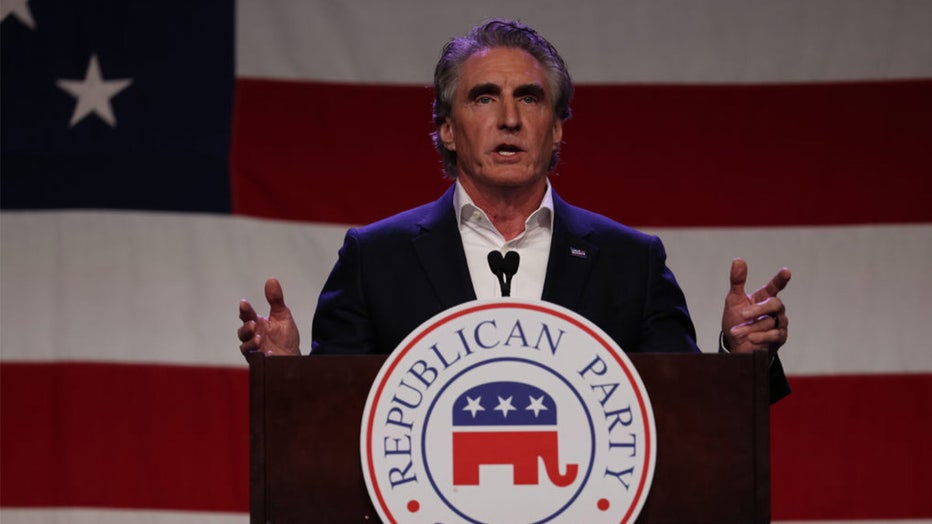 FILE - Doug Burgum, governor of North Dakota, speaks at the Republican Party Of Iowa's annual Lincoln Dinner in Des Moines, Iowa, US, on Friday, July 28, 2023.  (Rachel Mummey/Bloomberg via Getty Images)
Burgum, a wealthy former software entrepreneur now in his second term as North Dakota's governor, has been using his fortune to boost his campaign.
He announced a program last month to give away $20 gift cards — "Biden Relief Cards," hitting President Joe Biden's handling of the economy — to as many as 50,000 people in exchange for $1 donations. Critics have questioned whether the offer violates campaign finance law.
Within about a week of launching that effort, Burgum announced he had surpassed the donor threshold. Ad blitzes in the early-voting states helped him meet the polling requirements.
Mike Pence 
FILE - Former Vice President Mike Pence speaks during a press conference March 31, 2015, at the Indiana State Library in Indianapolis, Indiana. (Aaron P. Bernstein/Getty Images)
Trump's vice president had met the polling threshold but struggled to amass a sufficient number of donors, raising the possibility he might not qualify for the first debate.
But on Aug. 8, Pence's campaign announced that it had crossed the 40,000 donor threshold, and also that he had become the first candidate to formally submit his donor count to the RNC for verification.
Pence and his advisers had long expressed confidence he would make it, and his campaign said that Pence had met the donor mark without "schemes, giveaways, or gimmicks used by other campaigns."
A Pence adviser who spoke on the condition of anonymity to discuss internal strategy said earlier this month that he had participated in roughly a half-dozen formal debate prep sessions to date, including at least one in which a campaign aide previously close to Trump is playing the part of the former president.
Who hasn't qualified: 
Asa Hutchinson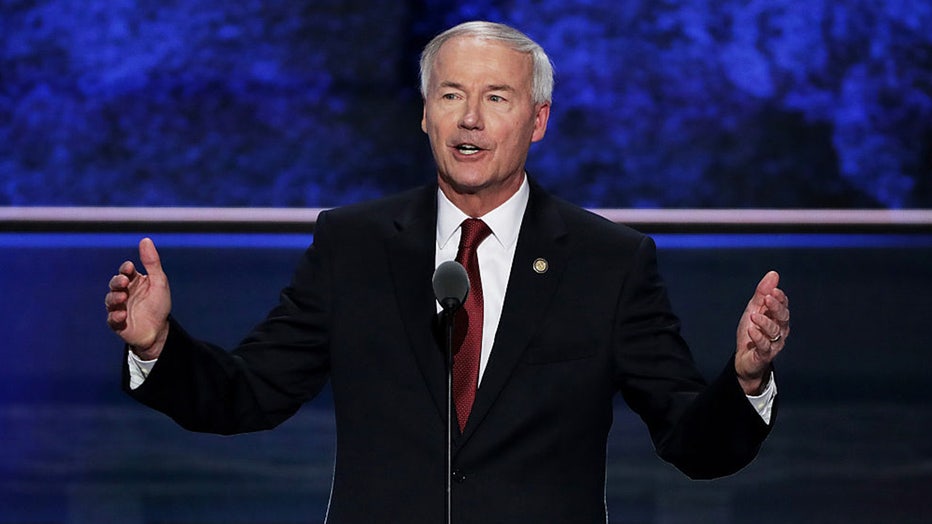 FILE - Gov. Asa Hutchinson (R-AR) delivers a speech on the second day of the Republican National Convention on July 19, 2016, at the Quicken Loans Arena in Cleveland, Ohio.  (Alex Wong/Getty Images)
According to his campaign, the former two-term Arkansas governor has met the polling requirements but is still working on passing the donor threshold. While campaigning recently in New Hampshire, Hutchinson estimated he has close to 20,000 unique donors, which his advisers say come from 26 different states.
Hutchinson is running in the mold of an old-school Republican and has differentiated himself from many of his GOP rivals in his willingness to criticize Trump. He has posted pleas on Twitter for $1 donations to help secure his slot.
Larry Elder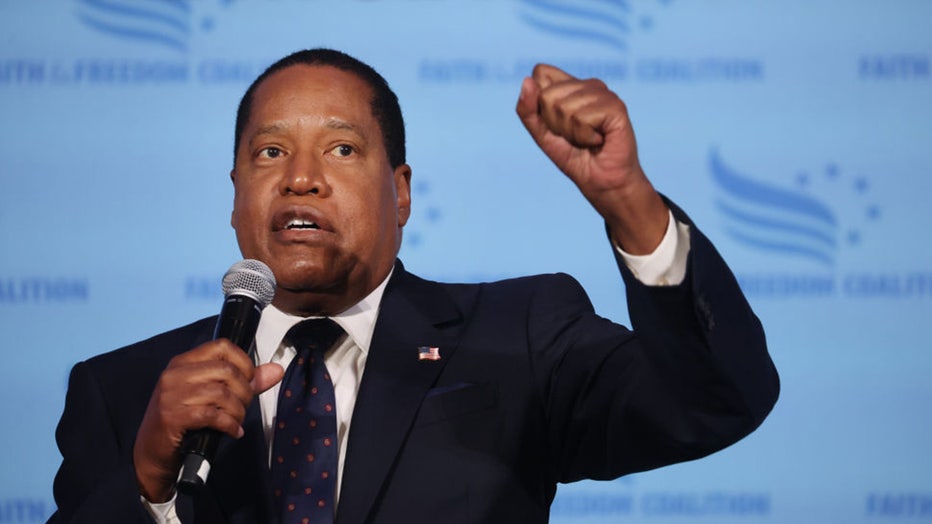 FILE - Republican presidential candidate conservative radio talk show host Larry Elder speaks to guests at the Iowa Faith & Freedom Coalition Spring Kick-Off on April 22, 2023 in Clive, Iowa. (Scott Olson/Getty Images)
The conservative radio host wrote in an op-ed that the Republican National Committee "has rigged the rules of the game by instituting a set of criteria that is so onerous and poorly designed that only establishment-backed and billionaire candidates are guaranteed to be on stage."
His campaign last month declined to detail its number of donors, saying only that there had been "a strong increase the last few weeks." He has not met the polling requirements.
Perry Johnson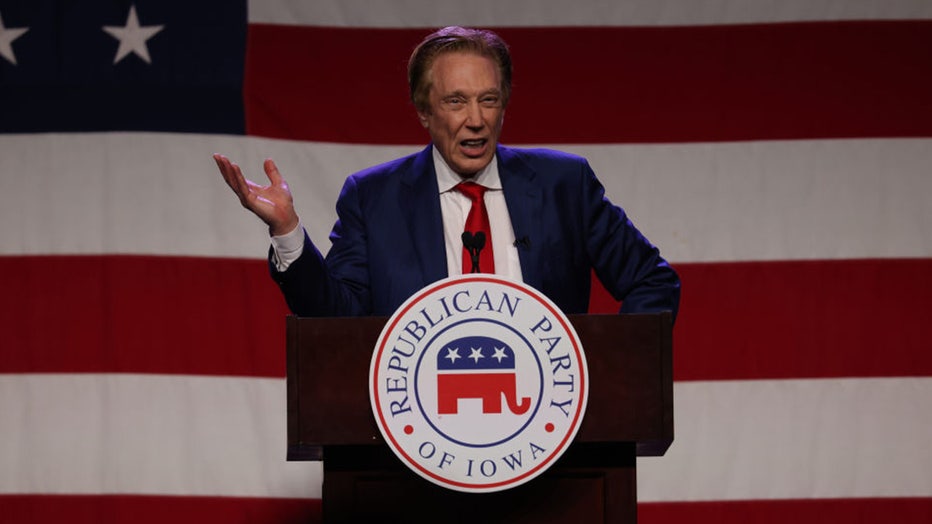 FILE - Perry Johnson, former Republican gubernatorial candidate for Michigan, speaks at the Republican Party Of Iowa's annual Lincoln Dinner in Des Moines, Iowa, US, on Friday, July 28, 2023.  (Rachel Mummey/Bloomberg via Getty Images)
Johnson, a wealthy but largely unknown businessman from Michigan, said on social media earlier this month he had notched 40,000 donors. As he aimed to get to that marker, Johnson offered to give copies of his book "Two Cents to Save America" to anyone who donates to his campaign and hosted a free Iowa concert featuring country duo Big & Rich for all donors.
Johnson, who has reached 1% in at least one qualifying poll, has expressed confidence he will make the debate stage.
Will Hurd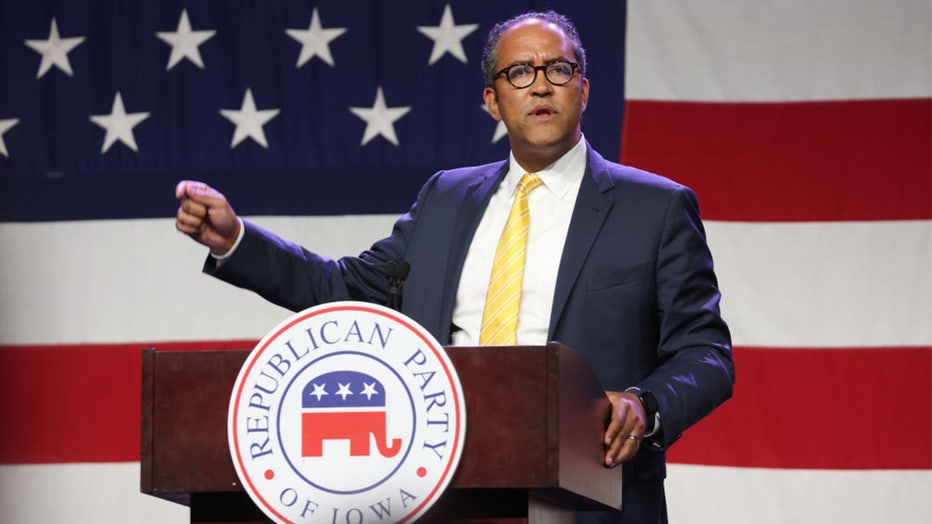 FILE - Republican presidential candidate former Texas Congressman Will Hurd speaks to guests at the Republican Party of Iowa 2023 Lincoln Dinner on July 28, 2023, in Des Moines, Iowa.  (Scott Olson/Getty Images)
The former Texas congressman — the last candidate to enter the race, on June 22 — has said repeatedly that he would not pledge to support the eventual GOP nominee, a stance that would keep him off the stage even if he had the qualifying donor and polling numbers.
___
Associated Press writers Michelle L. Price, Jill Colvin and Steve Peoples contributed to this report.