What we know about Nima Momeni, suspect in Cash App founder Bob Lee's stabbing death
EMERYVILLE, Calif. - San Francisco police arrested Nima Momeni, the founder of Expand IT in Emeryville, early Thursday morning in connection with the fatal stabbing death of Cash App founder Bob Lee earlier this month.
Efforts to reach Momeni and his company were not immediately successful, but here's what we know so far. 
Mission Local first reported that Momeni and Lee, who was killed on April 4, knew each other and had been driving through downtown San Francisco together in Momeni's car. 
But Lee's former wife did not know their exact relationship and she could not explain a motive for the death.
ARREST
Momeni, 38, was arrested at his live/work space in Emeryville and booked on a homicide charge at San Francisco County Jail. He is being held without bail. 
EMPLOYMENT
Momeni listed himself as the founder of Expand IT, Inc in the Besler building at 4053 Harlan Street in Emeryville. The company touts itself as a group of enterprise IT professionals who provide technology support, project management consulting, security audits and helpdesk support. The company's website was taken down Thursday morning. No one from his company returned a request seeking comment about Momeni's arrest. 
EDUCATION
Momeni's LinkedIn shows he graduated from UC Berkeley and Laney College in Oakland. Media reports say he actually didn't attend Cal. 
PROPERTY
A public records search showed that Momeni had nine liens on his properties in Emeryville, San Francisco and San Jose. The most recent lien was this year. His current unit on Harlan Street had a pool table, a giant kitchen and lots of technology. 
CRIMINAL HISTORY
Alameda County court records show that Momeni was charged in 2011 with allegedly selling a switchblade knife and a DUI in 2004. A butterfly knife was found in his car during the DUI stop. Both cases were misdemeanors and both cases were dismissed, records show.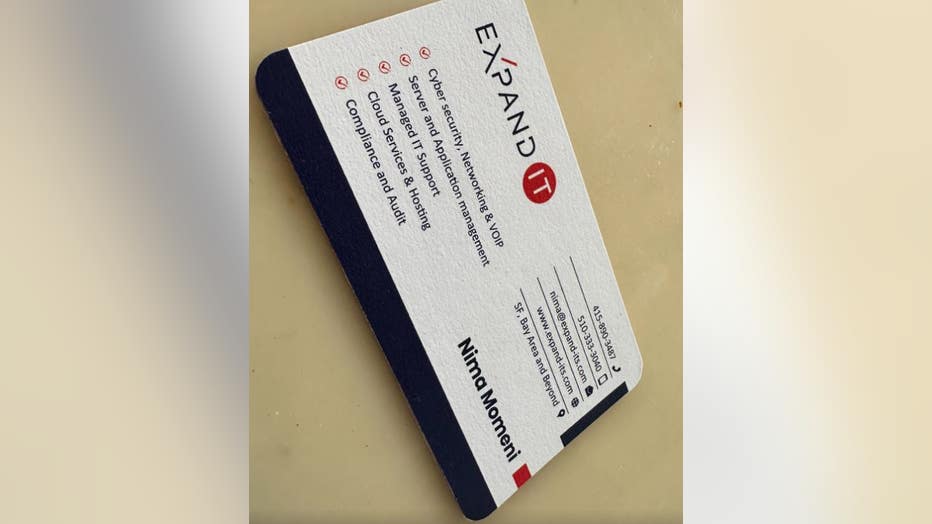 WHAT NEIGHBORS SAY
Sam Singer, a public relations expert, is Momeni's neighbor in Emeryville. Singer called Momeni a very nice gentleman, who worked a lot. 
Momeni once offered Singer IT help if he ever needed it, and his live/work space was very nice, decorated with a pool table, a fully stocked kitchen and lots of technology equipment.
Singer said within the last month, there was a noise complaint in the building about a woman screaming his name in the hallway who couldn't find his apartment, but nothing came of it. 
A tenant at the Besler Building in Emeryville where Momeni worked and lived said he woke up to police yelling at someone to come out with their hands up. He saw the sirens of the patrol cars. A neighbor texted him that the police had surrounded Momeni.
"Everyone knows Nima," the tenant said. "He seemed very generous. If you asked everyone, they'd say the same thing as well."
Momeni had invited him to dinner, which he had declined. 
FRIENDS AND FAMILY
KTVU reached out to Momeni, one relative listed in public records and his company for comment. No one returned emails. 
HOBBIES
A neighbor said that Momeni liked cars. A covered boat was parked outside Momeni's Emeryville unit, which neighbors said belonged to him.