Wife of missing sub pilot descended from 2 famous Titanic victims, report says
The wife of Stockton Rush, the CEO of OceanGate Expeditions who was piloting the missing submersible on a mission to view the Titanic wreckage, is a descendant of two famous passengers who died when the ocean liner sank in 1912, according to a report.
Wendy Rush is a great-great-granddaughter of Macy's owner Isidor Straus, and his wife, Ida – two first-class passengers on the RMS Titanic's maiden voyage, the New York Times reported, citing archival records.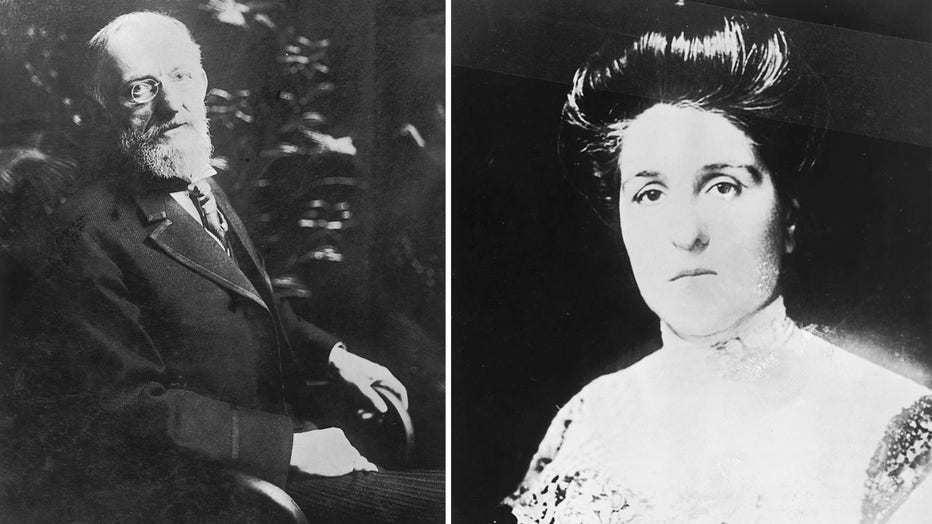 Isidor Straus (1845 - 1912), co-owner of the Macys department store, and victim, with his wife Ida, of the Titanic disaster, circa 1910. (Photos by Topical Press Agency/Hulton Archive/Getty Images)
Wendy Rush, born Wendy Hollings Weil, married Stockton Rush in 1986, according to the New York Times, citing an archive wedding announcement. A LinkedIn page for Wendy Rush lists her as OceanGate's communications director and says she has participated in previous expeditions to the Titanic wreckage. 
The Straus couple are known for their tragic love story, in which Isidor and Ida were directed to a lifeboat after the Titanic hit an iceberg on the night of April 14, 1912. 
"However, the ageing Isidor refused to board the lifeboat while there were younger men being prevented from boarding. Ida also refused to get into the lifeboat saying, 'Where you go, I go,'" according to an account by the U.K.'s National Archives department. 
"Her maid Ellen was put into the lifeboat and Ida gave Ellen her fur coat, saying she had no further use for it. Isidor and Ida were last seen together on deck holding hands before a wave swept them both into the sea," the account adds.
Their story was even briefly depicted in a fictionalized scene in James Cameron's 1997 blockbuster film "Titanic." The moment takes place during a montage in the film set to the Christian hymn "Nearer, My God, to Thee," in which an older couple holds each other in bed while their room begins to flood after the Titanic hits an iceberg.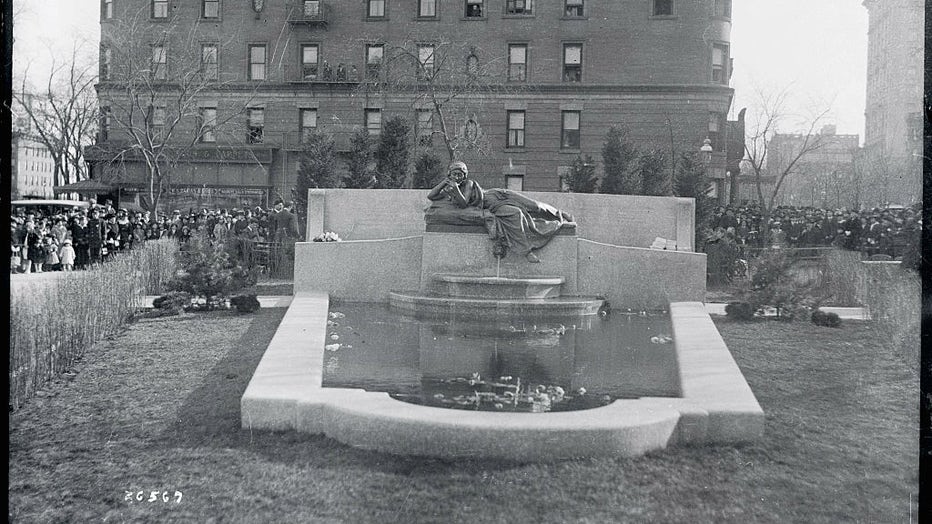 New York, New York: The Isidor and Ida Straus Memorial at Broadway and West End Avenue in Manhattan. (Credit: Getty Images)
Rush is descended from one of the Strauses' daughters, Minnie, who married Dr. Richard Weil in 1905, according to the New York Times. Their son, Richard Weil Jr., later served as president of Macy's New York, and his son, Dr. Richard Weil III, is Rush's father, according to the newspaper, citing the Straus Historical Society.
Isidor's body was later recovered, and he was buried in New York's Woodlawn Cemetery. Ida's body was never recovered, according to the U.K.'s National Archives. 
RELATED: How deep is the Titanic? And other things to know as sub search continues
This story was reported from Cincinnati.