Watch: Amusement park ride spins out of control for 10-plus minutes
RYE, N.Y. - Screams were heard and witnesses watched in terror as riders of an amusement park ride in New York were stuck spinning backward for several minutes.
Video recorded by Giovanni Martinez shows the Music Express ride at Rye Playland spin out of control as riders scream and passersby film the ordeal.
READ MORE: 'Tallest, fastest' giga roller coaster in North America temporarily closes after visitor notices scary defect
In the video, technicians eventually arrive and get the ride to stop, prompting applause from concerned people standing by.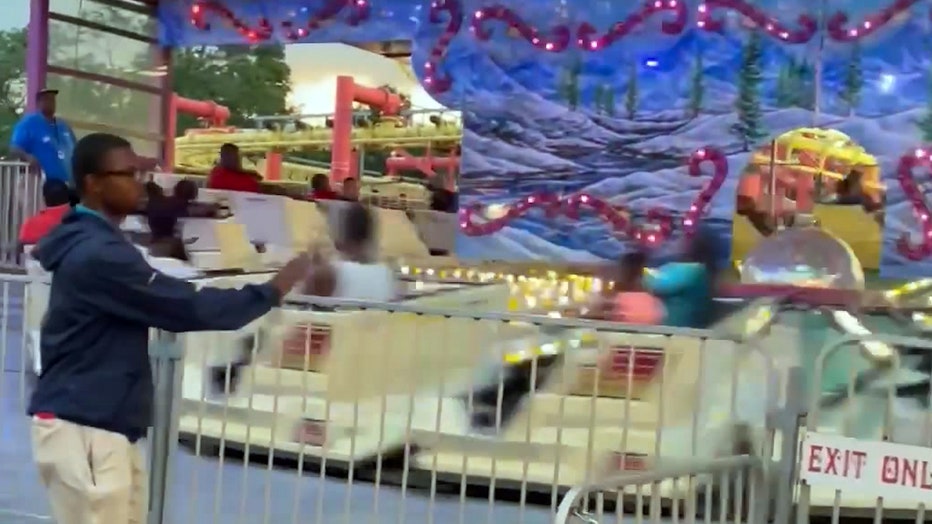 A ride worker tries to calm riders as an amusement park ride spins out of control (Credit: Giovanni Martinez via Storyful)
The amusement park released the following statement to local media:
READ MORE: Oklahoma officials announce $2 billion theme park, resort
"Safety is our number one priority and as such, the Music Express ride is currently closed as we work closely with the manufacturer."
No injuries were reported.