'Free range' or 'pasture-raised'? USDA to update meat, poultry labels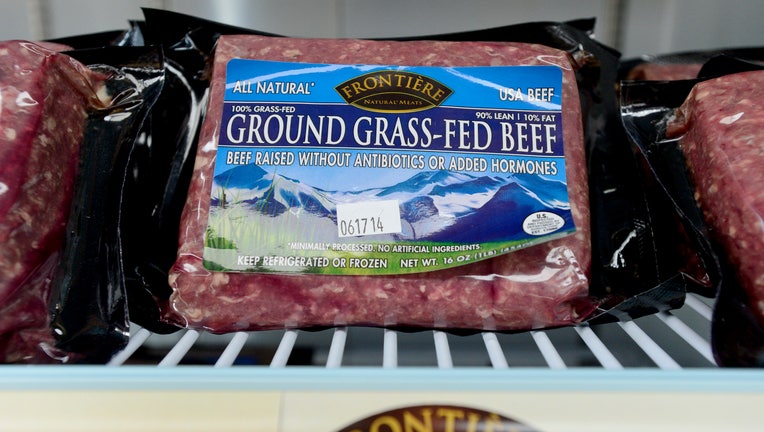 article
WASHINGTON - The U.S. Department of Agriculture said Wednesday it hopes to weed out false or misleading animal-welfare claims on meat and poultry packaging with new guidance and testing.
The claims __ such as "pasture-raised," "humanely raised," and "raised without antibiotics" __ are increasingly popular with consumers and allow producers to charge a premium. Perdue "free range" chicken breasts with no antibiotics sell for $5.78 per pound at Walmart, for example; store brand chicken breasts without those claims sell for $2.79 per pound.
Both meat producers and animal welfare advocates say the USDA isn't adequately substantiating the claims or ensuring they meet consumer expectations. The USDA lets producers define some terms, including "humane," which can lead to widely varying conditions for animals. Other claims like "free range" are clearly defined by the USDA, but some producers are skirting requirements.
READ MORE: USDA cracks down on 'organic fraud' in food with new regulations
The USDA must approve all animal welfare claims on meat and poultry labels before products can be sold. But unlike "organic" claims, which are verified in person by government regulators, animal welfare claims are substantiated with paperwork submitted to the USDA.
The USDA doesn't have the regulatory authority to check animal welfare claims on farms, said Sandra Eskin, the USDA's deputy undersecretary for food safety.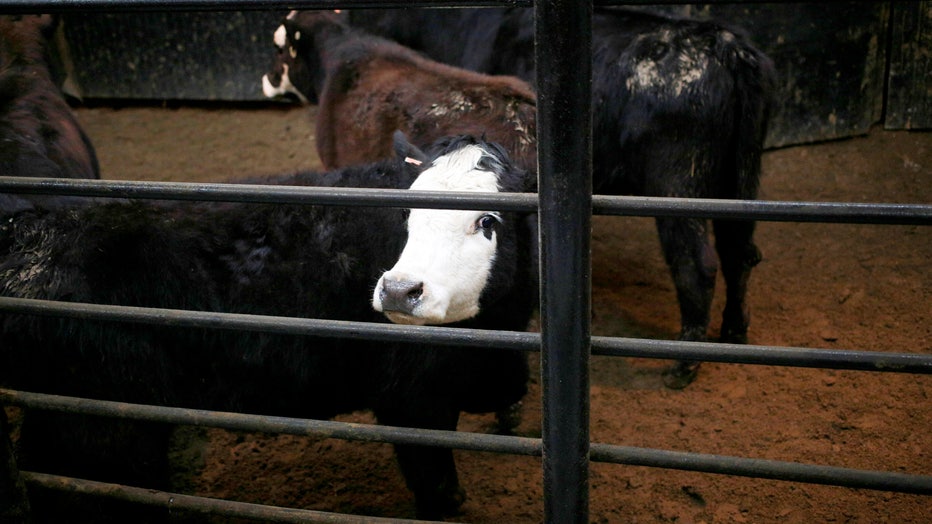 Cows are displayed for sale during an auction at the Kentucky-Tennessee Livestock Market in Guthrie, Kentucky, U.S., on Thursday, March 12, 2015. Photographer: Luke Sharrett/Bloomberg via Getty Images
"There are plenty of companies out there that are following the law and many that are not, and that's just not fair," Eskin said.
Eskin said the USDA plans to update its guidelines to require more documentation from companies making animal welfare claims. It will also strongly encourage companies to hire third-party verification groups, such as Human Farm Animal Care, a non-profit organization in Virginia that certifies animal welfare claims.
To substantiate "no antibiotics" claims, the USDA also plans to explore new testing that can find traces of antibiotics in animals once they arrive at processing plants.
READ MORE: USDA targets sugar, sodium in new proposed nutrition standards for school meals
Eskin said the agency may also update definitions of certain claims, a change some producers have been pressing for. Perdue Foods, a major poultry and pork producer, recently asked the USDA to clarify the difference between "free range" and "pasture raised." The agency uses the terms interchangeably, Perdue said, even though "free range" chickens may roam in dirt or shrubs and not necessarily pasture.
The nonprofit Animal Welfare Institute, which monitors animal welfare claim submissions to the USDA, found that 85% of the 97 claims it reviewed had inadequate documents substantiating the claims.
"A lot of the substantiation is a sentence or two: 'I raise my animals humanely,'" said Dena Jones, director of the Animal Welfare Institute's farmed animal program. "It is wholly inadequate."
Jones said the USDA has been overwhelmed with new claims as producers try to meet consumer demand for higher animal welfare standards. Last year, Eskin said the government received more than 120 label applications each week.
But Jones praised the steps the USDA is taking, especially its move toward promoting third-party verification.
"It benefits the animals, the earth, the farmers who are spending more money to improve their practices and it benefits the USDA because it makes their process easier," Jones said.