US car thefts jump 10% over 2022, these models are thieves' favorites
The FBI said Monday motor vehicle thefts posted a double-digit jump year-over-year in 2022.
They experienced a 10.9% spike from 2021 to 2022 in the U.S., according to the federal law enforcement agency. It pegged the total number of cars stolen last year at "nearly a million." 
The motor vehicle theft figures came as part of a wider set of data about U.S. crime that the FBI made publicly available. 
Separate reports have previously suggested some vehicle models are more popular targets of theft than others.
CAR THEFTS IN US TOP 1 MILLION FOR FIRST TIME SINCE 2008
In April, the Highway Loss Data Institute (HLDI) identified the Dodge Charger SRT Hellcat as the car in the model years 2020-2022 having the highest relative claim frequency for theft. The top-five also had the Dodge Charger HEMI, the Infiniti Q50 4dr, the Dodge Challenger and the Land Rover Range Rover 4dr 4WD, according to the HLDI report.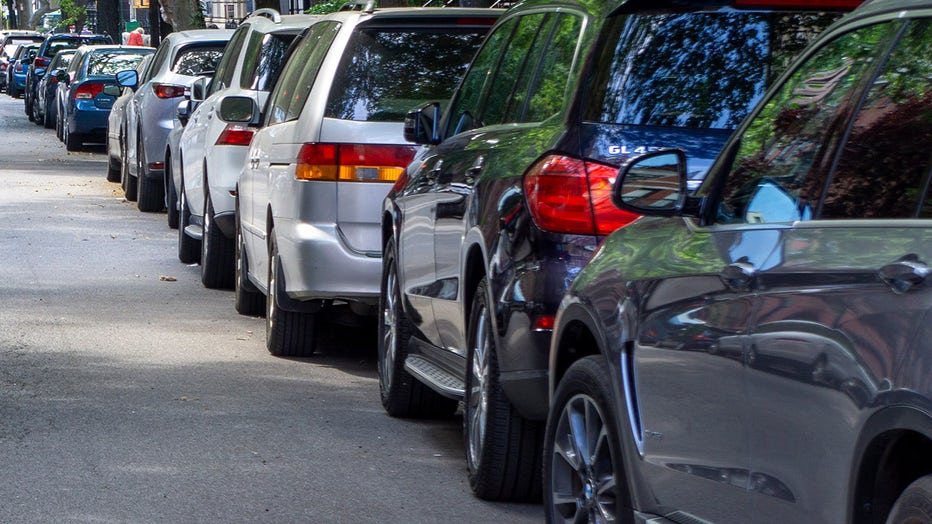 Cars parked on street in neighborhood. (Credit: GHI/Education Images/Universal Images Group via Getty Images)
The HLDI uses a methodology that involves "measuring the frequency of theft by the number of claims per 1,000 insured vehicle years," according to the Insurance Institute for Highway Safety.  
The National Insurance Crime Bureau (NICB), meanwhile, said in July that the three models favored by thieves in 2022 were the full-sized Chevrolet Pickup, the full-sized Ford Pickup and the Honda Civic. For those, the most frequently taken model years were 2004, 2006 and 2000, respectively, according to the group. 
RELATED: Americans struggling to make car payments is highest since Great Recession
On the NICB's ranking, the fourth and fifth most-often stolen vehicles were:
-Honda Accord
-Hyundai Sonata
The reports noted more thefts of certain car types – Kias and Hyundias – may have stemmed in part from a tactic popularized on social media earlier in the year. Those two companies have taken steps to address the issue, FOX Business previously reported.
KIA AND HYUNDAI SETTLE $200M CLASS-ACTION LAWSUIT OVER TIKTOK CHALLENGE THEFTS
The FBI reported police around the country put almost 70,000 individuals under arrest on the grounds of stealing various cars last year. Men represented over three-quarters (78.3%) of arrested car thieves whose sex and gender were known, according to the agency. 
Additionally, incidents of carjackings climbed 8.1% year-over-year in 2022, hitting 25,400 offenses, per the FBI data. Such crimes happened most often at transportation hubs or outdoor public locations, it said. 
The NICB said last week it found people had reported nearly half a million vehicles as stolen to the police in the first months of 2023.