University of Utah athlete flees US amid rape charge, investigation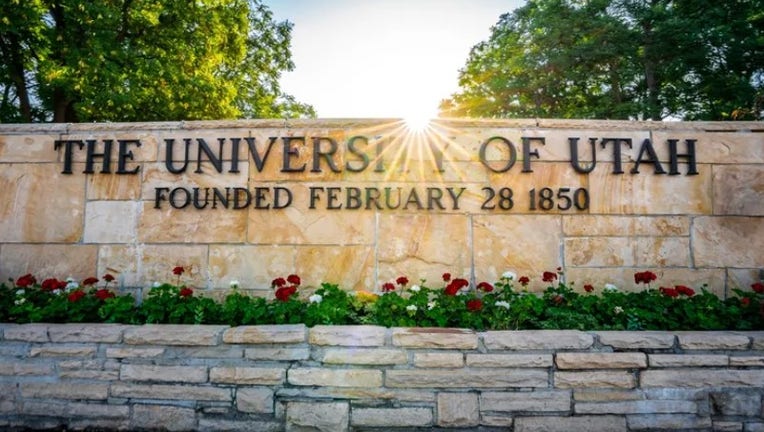 article
SALT LAKE CITY - An arrest warrant has been issued for a University of Utah student athlete at the center of a rape investigation, and he may no longer be in the U.S. 
19-year-old Benjamin Smyth is wanted on a rape, forcible sodomy and forcible sexual abuse charges. 
Smyth was a member of the school's diving team and attended the school on a scholarship. 
In court documents obtained by FOX Television Stations, the Salt Lake County District attorney alleged the crimes happened in August 2022. 
RELATED: Utah woman who wrote children's book about grief charged with husband's murder
Court documents stated that a woman was reading a book in the common area of her dorm building, when a group of men, including Smyth, approached her. Smyth and the victim then exchanged contact information. 
The two then met up in the victim's dorm room, and after a playing a game and having a conversation, Smyth is accused of then sexually assaulting the victim.  
Authorities said the victim reported the alleged incident, and Smyth initially denied knowing the victim. However, he later admitted the two had sex. 
The investigation subsequently revealed Smyth kept a list of woman who had sex with him. 
When a detective went to serve Smyth with a restraining order, a roommate said Smyth had moved out.
RELATED: California man drives to Utah to kill brother, set house on fire, officials say
A private investigator later told authorities that Smyth went back to Canada, where he is a citizen. 
The university said Smyth has been suspended. 
"On February 16 we were made aware of a serious allegation involving a member of our men's swimming and diving program," the school said in a statement to FOX Television Stations.  "Upon being notified by the University's Office of Equal Opportunity (OEO) of a pending investigation, Ben Smyth was immediately suspended on Feb. 20 from all team activities. We take matters of this type very seriously, and have continued to monitor the situation. We will not have further comment as this matter proceeds through the legal process."
According to FOX 13, Smyth's athletic bio has been removed from the school's website. He competed at the NCAA Championships in both the 3-meter and platform events, and finished second in platform at the Pac-12 Championships.
This story was reported from Los Angeles.