Twin City Foods recalls frozen vegetables over listeria risk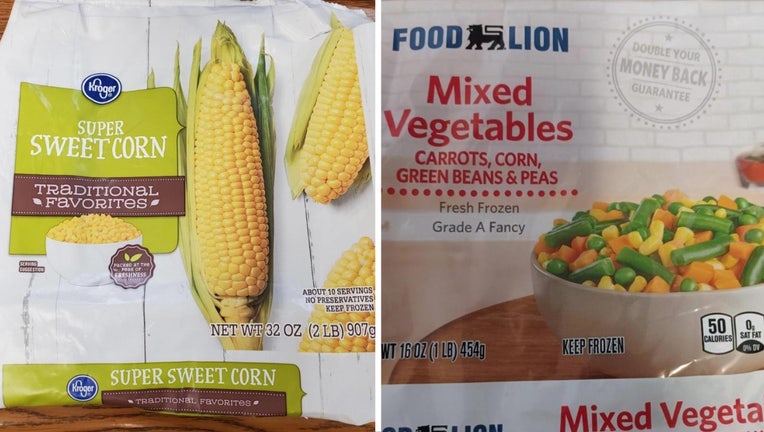 article
WASHINGTON - If you buy frozen veggies often, it may be time to check your fridge. 
Twin City Foods has voluntarily recalled a limited quantity of some of its frozen vegetables due to the risk of listeria contamination, the U.S. Food and Drug Administration (FDA) announced Tuesday.
According to the notice, the company recalled a batch of its Not-Ready-To-Eat Individually Quick Frozen (IQF) Super Sweet Cut Corn and Mixed Vegetables in retail bags. 
The recall said the products have the potential to be contaminated with Listeria monocytogenes – an organism that can cause serious and sometimes fatal infections in young children, frail or elderly people, and others with weakened immune systems. 
The recall was based on one customer's 3rd party lab results for the IQF sweet cut corn. To date, there have not been actual consumer reports of human illness or other complaints associated with the product. 
The products were distributed nationwide at Food Lion and Kroger retailers. You can find the recalled products here.
RELATED: About 2.2. million candles sold by Target are recalled
Customers who have purchased the affected product are urged not to consume the product and immediately return the product to the store where they purchased it for a full refund.
This story was reported from Los Angeles.