TSA's 2023 cutest canine announced: Meet Dina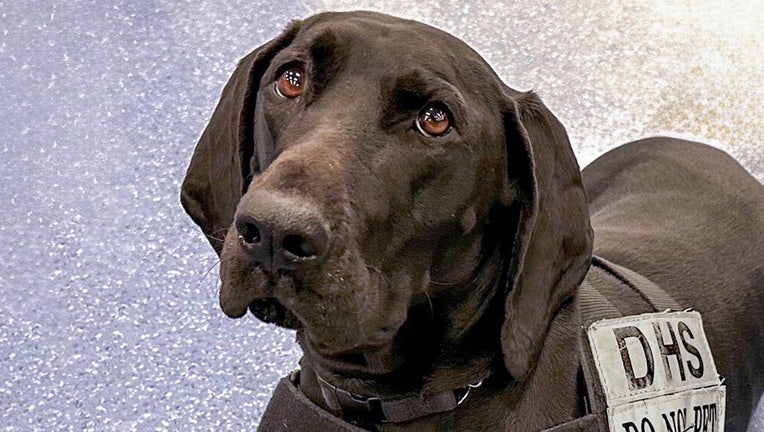 article
She's the hardest working and the cutest TSA agent on four-legs. 
Dina, a 3-year-old German shorthaired pointer, was announced as the Transportation Security Administration's Cutest Canine of 2023. 
Dina works as an explosives detection dog at Harry Reid International Airport in Las Vegas, Nevada.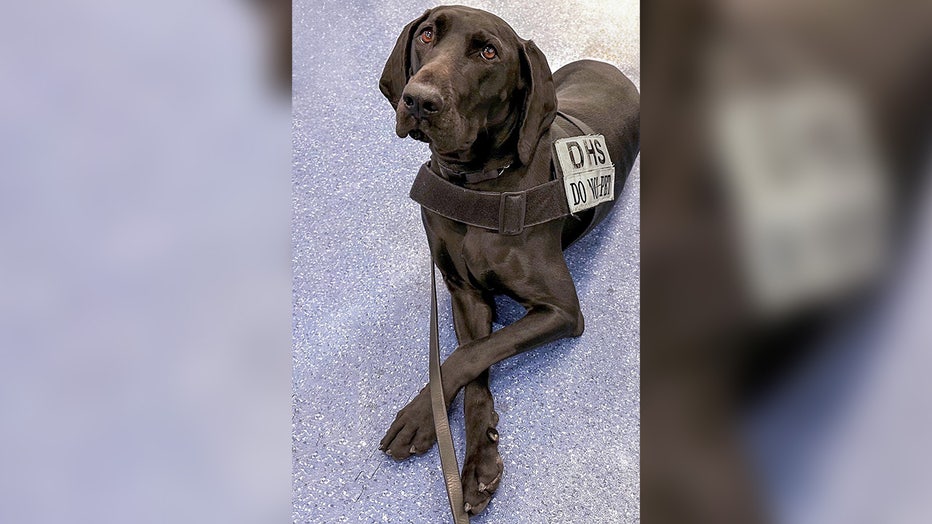 2023 TSA Cutest Canine Dina takes time out of her busy day to pose.  (Transportation Security Administration)
As this year's winner of the TSA's 2023 Cutest Canine Contest, Dina will be featured on the front cover of TSA's 2024 canine calendar which is set to be released later this year, according to an agency news release. 
The annual contest was held in recognition of National Dog Day (August 26) and "to acknowledge the important role TSA's hard working canines play in protecting the nation's transportation systems," the agency said.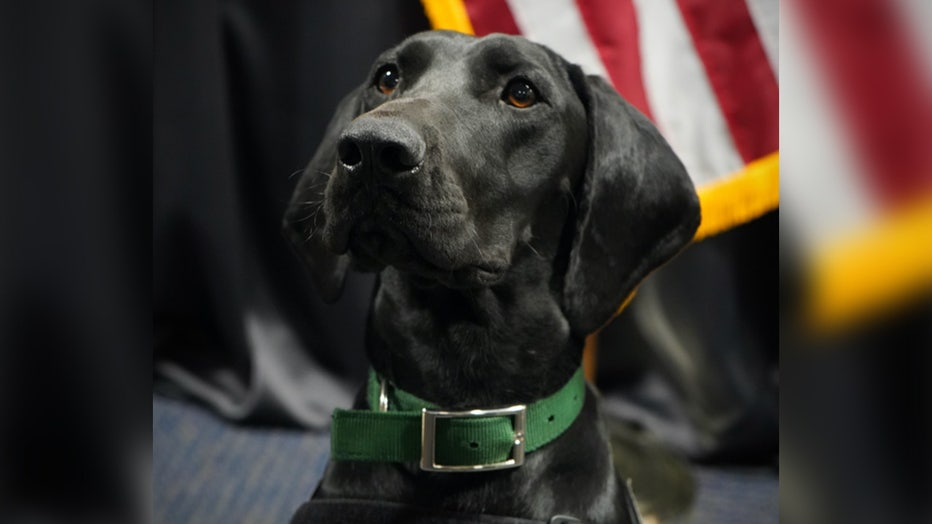 Dina, 3-year-old German shorthaired pointer, is the winner of TSA's 2023 Cutest Canine Contest.  (Transportation Security Administration)
Dina has been with the TSA for 15 months, working alongside her handler, Nick Goyak, screening passengers. 
RELATED: National Dog Day: Win a tattoo of your furry friend 
She is the second dog out of Harry Reid International Airport to be crowned TSA's cutest canine.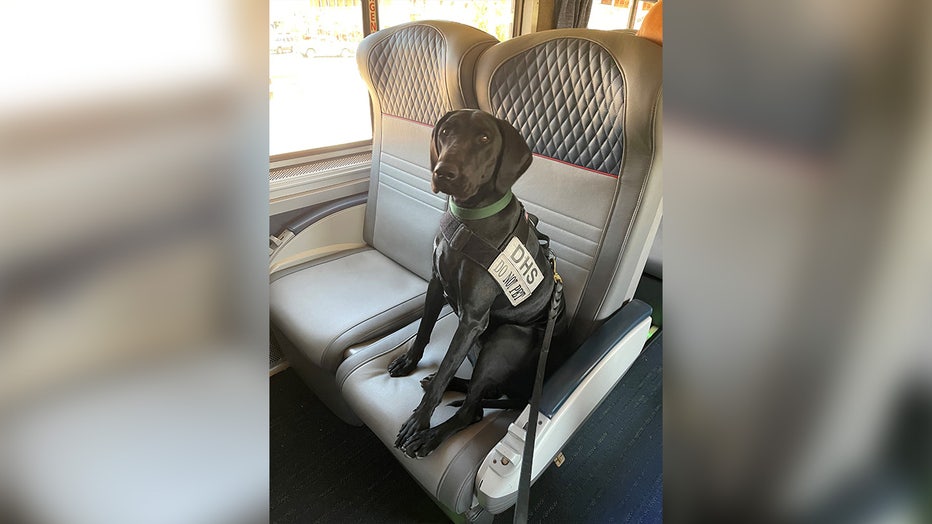 Dina catching a ride.  (Transportation Security Administration)
Before Dina, Alona, a 4-year-old golden retriever, was the winner in 2021. 
The three other canine finalist for this year's contest included:
Zita, a German shorthaired pointer from Minneapolis-Saint Paul International Airport
Zeta, a German shepherd from Tampa International Airport
Joker-Jordan, a Belgian malinois from Hartsfield-Jackson Atlanta International Airport
The TSA has more than 1,000 canine teams across the country's airports. All of the dogs enrolled in the program are trained at the TSA's national Canine Training Center in San Antonio, Texas. 
And as tempting as it may be to pet these furry guardians while at the airport, the agency reminds all travelers to please refrain from petting the dogs while they are on duty. 
"They are hard at work ensuring the safety of the traveling public," the TSA said. 
This story was reported from Los Angeles.