Tropical Storm Arlene forms in Gulf of Mexico
TAMPA, Fla. - Tropical Depression #2 has strengthened into Tropical Storm Arlene according to the National Hurricane Center. 
The storm was upgraded around 1 p.m. on Friday. According to the National Hurricane Center, Tropical Storm Arlene has wind speeds of 40 miles per hour and is moving south at five miles an hour. 
The storm, which formed on the first day of the 2023 hurricane season, will not have a direct impact on Florida, but will continue to pump in tropical moisture for more showers and storms Friday afternoon. 
READ: 2023 hurricane season begins June 1: Here's what to know
FOX 13 Meteorologist Jim Weber says it is small and not a well-defined system due to drier air and wind shear on the western and southern side of the storm.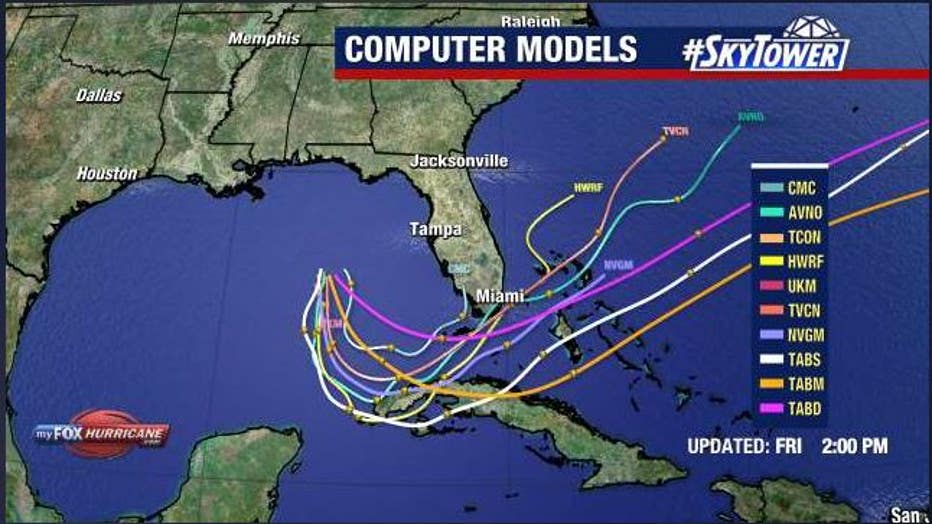 Tropical Storm Arlene models from 2 p.m. Friday.
Thursday afternoon, the storm, which was Invest 91, developed stronger winds toward the south. As it works its way toward the south, Weber says it is moving into an area that is not favorable for development. 
READ: Go inside FOX 13's SkyTower radar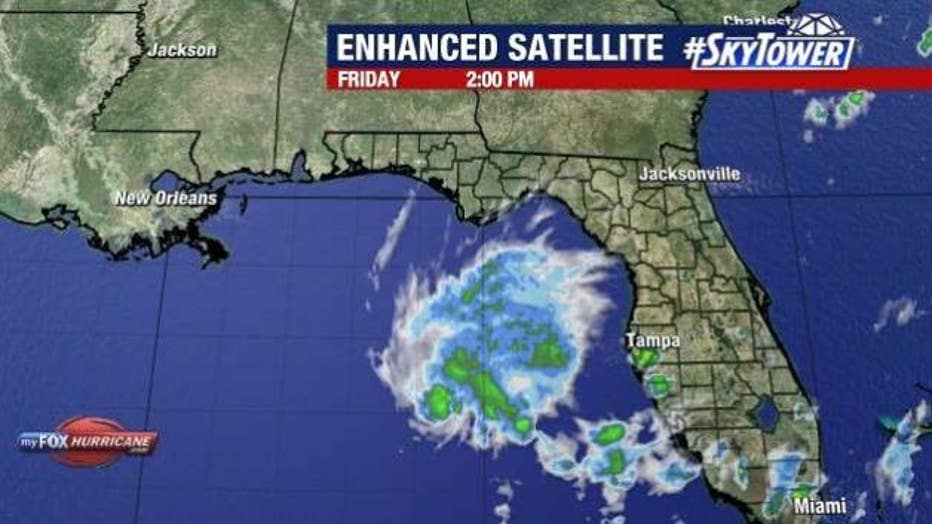 Weber adds that the storm is lopsided with a somewhat exposed center. However, he says if it has any chance of strengthening it would have to happen on Friday because it will move into an area that is not favorable for development over the weekend. 
Weber expects the system to dissipate by Saturday evening.