2 teens plead guilty in 2021 beating death of Spanish teacher in Iowa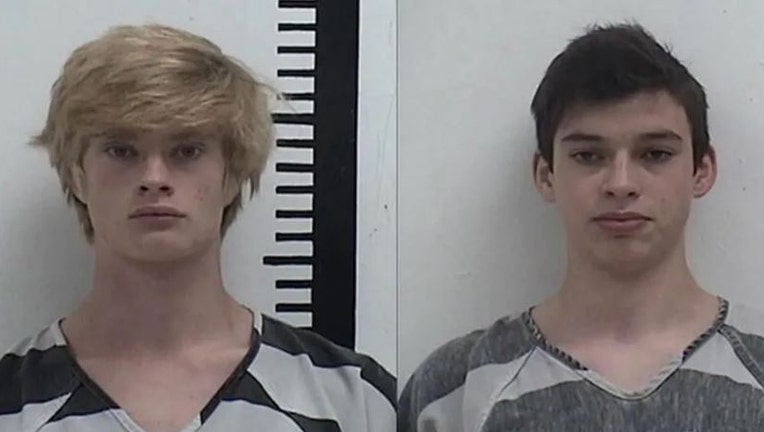 article
Two teens pleaded guilty after they were accused of murdering a high school Spanish teacher in Iowa in 2021. 
Willard Miller and Jeremy Everett Goodale pleaded guilty in April to the beating death of 66-year-old Nohema Graber after her body was found on Nov. 3, 2021, hidden under a tarp, wheelbarrow, and railroad ties at an Iowa park. Graber, a mother of three, taught them Spanish at Fairfield High School in Fairfield, Iowa, roughly 95 miles southwest of Des Moines. 
RELATED: Iowa teens killed Spanish teacher, 66, with baseball bat, newly released court docs allege
Miller and Goodale attacked the teacher because of a bad grade she had given Miller. The two were 16 at the time, the Associated Press reported. 
Goodale asked the court to delay his trial because the defense and prosecution received a file from an Iowa criminal investigation unit, which his lawyers did not get a chance to review, The Gazette in Iowa reported in 2022.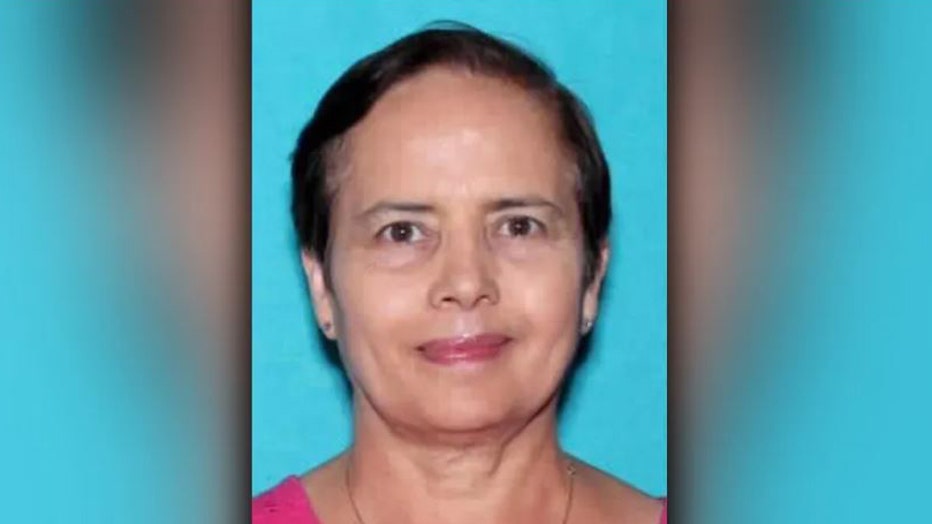 Nohema Graber (Photo: Jefferson County Sheriff's Office)
The Des Moines Register reported that Miller's trial was scheduled for April, and prosecutors recommended he receive life in prison with eligibility for parole after 30 years. 
Prosecutors also recommended Goodale, who had agreed to testify against Miller, be eligible for parole after 25 years.
Both were charged as adults because of the seriousness of the crime, but they weren't subject to a mandatory sentence of life without parole because they were 16. Willard is now 17 and Goodale is 18, the Associated Press reported.
Prosecutors said evidence showed both teens hit Graber with a bat. Miller admitted to carrying out the assault but denied hitting Graber. Goodale said Miller initiated the plan and they both struck the teacher, the AP noted.  Evidence showed Miller and Goodale hit the teacher while she was taking an after-school walk, prosecutors said. 
RELATED: Iowa teenagers accused of killing Spanish teacher over bad grade
Investigators said that Miller met with Graber at the high school on the afternoon of Nov. 2, 2021, to discuss his poor grade in her class. 
Graber later drove her van to a park where she was known to take walks after work, authorities say. Witnesses saw her van leaving the park less than an hour later with two males in the front seat, the Associated Press reported. 
According to investigators, the van was abandoned at the end of a road. After getting a phone call from Goodale, a witness later picked up Goodale and Miller as they walked to town on that road.
Goodale and Miller were detained after a witness provided police with photos of a Snapchat conversation in which Goodale allegedly implicated himself and Miller in the killing, the AP noted. 
According to the Des Moines Register, Miller is scheduled for sentencing on July 5 and Goodale on August 23.
The Associated Press contributed to this report. This story was reported from Washington, D.C.