Here are the trendiest travel destinations for Thanksgiving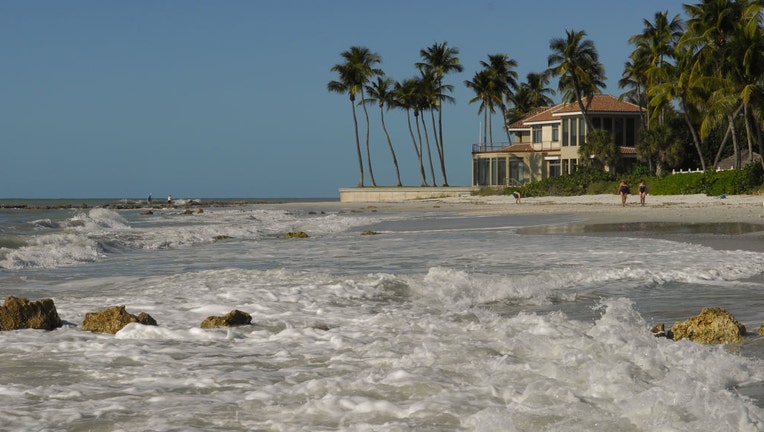 article
Thanksgiving is fast approaching, and while some are thinking about what to serve on their dinner tables, others may be planning a little rest and relaxation for a holiday getaway. 
There won't be a shortage of travelers for the holiday break, and if a temporary change of scenery is on the table as you search for flights and hotel availability, here are some options to keep on your radar.
HometoGo released its list of the trendiest destinations for Thanksgiving travel this year.  The vacation rental property company conducted a survey of U.S. travelers and used search data to learn where vacationers are planning to travel this holiday season.
RELATED: Holiday travel: Is now the time to book airline tickets?
Based on its summer trends this year, the company noted that stateside towns and rural areas represented 79% of searches on their website for Thanksgiving travel. 
Oak Island, North Carolina, ranked first, Starkville, Mississippi, is second, Fort Pierce, Florida, is third, Wears Valley, Tennessee, fourth, with Knoxville, Tennessee, rounding out the top five. 
One trend the team found is that travelers plan to invite their entire family for a Thanksgiving getaway but desire a shorter stay, with the average booking for this holiday season a little over five nights.
Here's the complete list:
Trending towns and cities for Thanksgiving 2023 
Oak Island, North Carolina
Starkville, Mississippi
Fort Pierce, Florida
Wears Valley, Tennessee
Knoxville, Tennessee
Wailea, Hawaii
Lake Placid, New York
Laguna Beach, California
Eugene, Oregon
Blue Ridge, Georgia
According to HometoGo, the average traveler wants vacation homes that can house 4-5 people, and they are searching for trips within 631 miles from where they live.
Separately, the company also posted three categories on its website for ideal holiday spots for families, single people, and travelers on a budget.
RELATED: 2023 holiday travel season will be 'busiest ever,' TSA anticipates
For families, the top destination for a holiday excursion is Orlando, followed by New York City as the best getaway for single people.  And Chicago earned the nod as the top choice for vacationers trying to save a little money.
On Monday, The Transportation Security Administration said it's expecting the upcoming holiday travel season to be "the busiest ever." 
FOX Business noted that the TSA recorded seven of its ten highest volume travel days in its history so far in 2023, with the 2,884,783 passengers on June 30 being the most on record. 
According to the TSA, the holiday season begins with a Thanksgiving travel period between this upcoming Friday, Nov. 17 and ending on Tuesday, Nov. 28, FOX Business reported. 
AAA also said Monday that it is projecting 55.4 million people will travel 50 miles or more over a Thanksgiving travel period between Wednesday, Nov. 22 and Sunday, Nov. 26.
FOX Business contributed to this report. This story was reported from Washington, D.C.