Traps removed near Yellowstone after no sign of grizzly bear that killed woman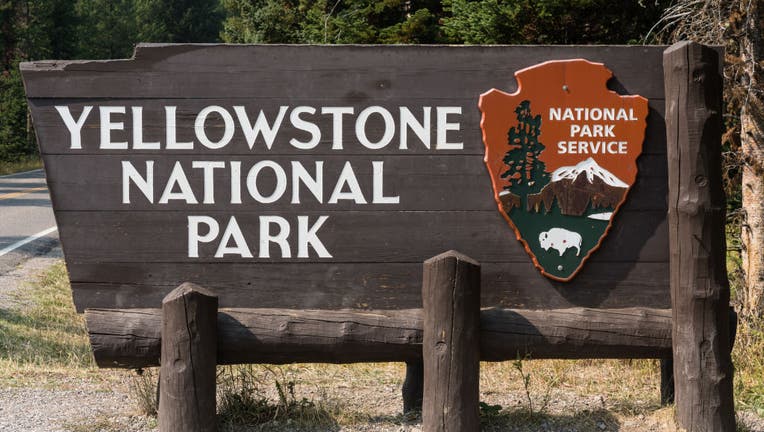 article
BILLINGS, Mont. (AP) - Wildlife workers on Tuesday halted their efforts to capture a grizzly bear that killed a woman over the weekend near Yellowstone National Park after finding no sign of the animal since the day of the attack.
Amie Adamson, 48, was killed Saturday morning while running or hiking alone on a forest trail about 8 miles (12.87 kilometers) west of the park, officials said. The bear was traveling with one or more cubs, and officials believe it struck Adamson during a surprise encounter before fleeing the area.
"The information that we have suggests that this was defensive behavior, and it's completely normal and natural for grizzly bears," said Morgan Jacobsen with Montana Fish, Wildlife and Parks. "We don't know for sure because we have no witnesses and we haven't recovered a bear."
Traps made from metal culverts and baited with meat were placed around the attack site over three nights with no success.
RELATED: Woman dies after grizzly bear encounter near Yellowstone National Park
Game wardens will continue patrolling the area for at least another week as a precaution, Jacobsen said. National forest lands surrounding the site were ordered closed until Aug. 25 barring further notice.
Her mother, Janet Adamson, said her daughter — a former teacher from Kansas who left education to backpack across part of the U.S. and later wrote a book about her experiences — "died doing what she loved."
"Every morning she'd get up early and she'd walk, hike or run. Every morning, she just was almost in heaven," Janet Adamson told ABC's "Good Morning America."
The attack occurred along a trail used by hikers, horseback riders and offroad vehicles about 8 miles (12.87 kilometers) from West Yellowstone, a busy gateway community for the national park.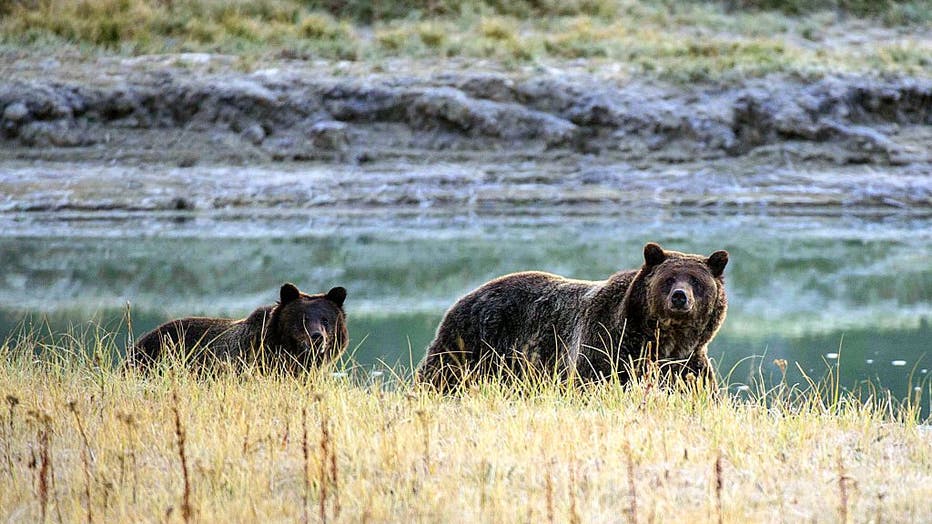 A Grizzly bear mother and her cub walk near Pelican Creek October 8, 2012 in the Yellowstone National Park in Wyoming.Yellowstone National Park is America's first national park. AFP PHOTO/Karen BLEIER (Photo credit should read KAREN BLEIER/AFP via Ge
Amie Adamson did not have bear spray — a deterrent wildlife experts recommend people carry in areas frequented by grizzly bears. A hiker found her body around 8 a.m. Saturday. The cause of death was excessive blood loss caused by a bear mauling, the coroner's office said.
"She wasn't out, you know, somewhere she shouldn't be. It was a well-traveled trail where a lot of people hiked," Janet Adamson said.
Tracks of a grizzly and at least one cub were found at the attack scene, and on Saturday night a trail camera captured an image of a grizzly bear with two cubs in the area. There have been no subsequent sightings, Jacobsen said.
RELATED: Tiny deer standing 6 inches tall born at England zoo
Grizzlies are protected under U.S. law outside of Alaska. Elected officials in the Yellowstone region are pushing to allow grizzly hunting, and in February the Biden administration took a preliminary step toward ending federal protections for the animals.
More than 1,000 grizzlies roam the Yellowstone region of Montana, Idaho and Wyoming. Roughly the same number live in northwestern Montana around Glacier National Park.
Since 2010, grizzlies in and around Yellowstone have killed at least nine people. That includes a backcountry guide killed just north of West Yellowstone two years ago when he was mauled by a large grizzly bear likely defending a nearby moose carcass.
Yet attacks are exceedingly rare compared to the large number of tourists. More than 3 million people visit Yellowstone annually, and almost as many visit Glacier.
In recent years grizzlies have been expanding out of dense wilderness and into parts of Montana where they hadn't been seen for generations, including the plains in the central part of the state and the arid Pryor Mountains along the Wyoming border.
State officials last week warned visitors and residents of grizzly bear sightings throughout the state. They implored those camping and visiting parks to carry bear spray, store their food while outside and tend to their garbage.