Tragic loss: Texas man on mission to spread father's ashes dies of heatstroke in Utah's Arches National Park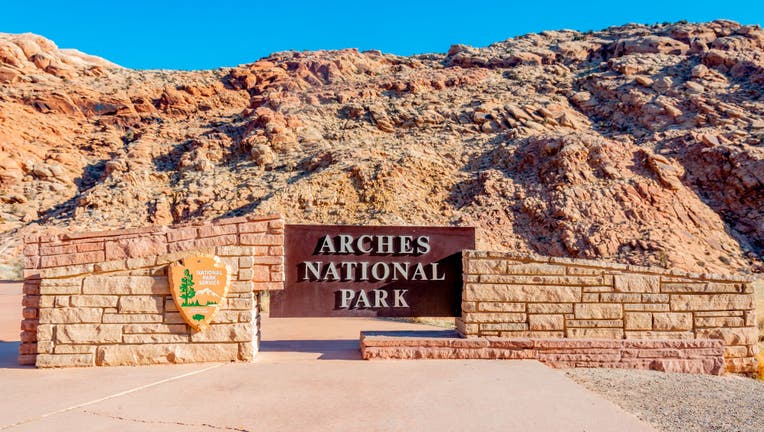 article
SALT LAKE CITY (AP) - A Texas man whose body was found in Utah's Arches National Park is believed to have died of heat stroke while on a trip to spread his father's ashes, family members said Tuesday.
James Bernard Hendricks, 66, of Austin, had been hiking in the park and likely became disoriented from a combination of heat, dehydration and high altitude, sisters Ila Hendricks and Ruth Hendricks Brough said.
The victim, who went by "Jimmy," stopped in Utah while traveling across the West to the Sierra Nevada mountains, where he planned to spread his father's ashes on a peak located outside Reno, Nevada, the sisters said.
RELATED: Indiana woman dies at Utah national park amid summer heat
Rangers found his vehicle at a trailhead parking lot after Hendricks was reported overdue the morning of Aug. 1, according to park officials. Hendricks' body was found about 2 1/2 (4 kilometers) miles from the trailhead during a search off the trail later that day, the sisters said.
He was an experienced hiker but his water bottle was empty, Brough said.
His sisters said he likely went on a long hike on the morning of July 29 — the last day Hendricks was seen alive — then perished during a second, shorter hike the same day.
Temperatures in the area topped 100 degrees Fahrenheit (37.8 degrees Celsius) that day. Brough found out later that her brother had been taking medication that can lead to dehydration.
"It was just a horrible crushing blow to everybody," she said. "He was the quintessential nature boy who went everywhere and did everything. He was so strong."
RELATED: Utah woman accused of killing husband then writing grief book for children requests bail
Another sibling — brother Ron Hendricks — disappeared more than two decades ago in the Lake Tahoe area, Brough said. The family was notified this year that his remains had been found and identified through DNA testing. James Hendricks had been organizing a memorial service for him, she said.
The National Park Service and Grand County Sheriff's Office were investigating the death. An official cause of death has not been determined, but heat and altitude are considered "relevant factors," said Lt. Al Cymbaluk with the sheriff's department.
Arches National Park, located in a high-elevation desert north of Moab, is known for its natural sandstone arches.
Much of the U.S. has seen record-breaking heat this summer. An Oregon woman died Friday during a hike in northern Phoenix. Authorities said her death appeared to be heat-related.