What's next for Tom Brady after his 'for good' retirement?
TAMPA, Fla. - Tom Brady, who won a record seven Super Bowls for New England and Tampa, announced his retirement on Wednesday, noting that this time it's for good. 
Brady briefly retired after the 2021 season but wound up coming back for one more year with the Tampa Bay Buccaneers. He retires at age 45, the owner of numerous passing records in an unprecedented 23-year career.
With his cleats seemingly hung up for good, what's next for the most successful quarterback in NFL history?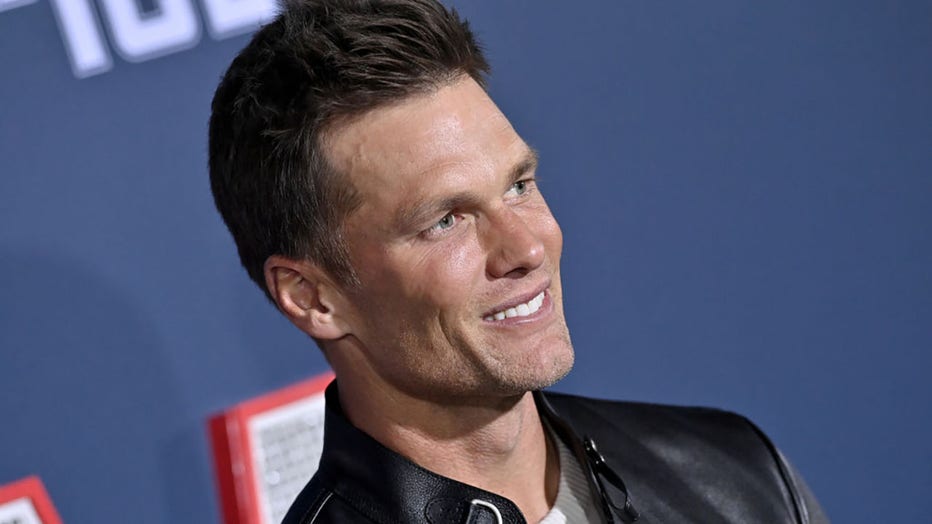 Tom Brady attends the Los Angeles Premiere Screening of Paramount Pictures' "80 For Brady" at Regency Village Theatre on Jan. 31, 2023, in Los Angeles, California. (Photo by Axelle/Bauer-Griffin/FilmMagic)
It was announced in May that Brady would join FOX Sports as a lead analyst on a 10-year, $375 million deal once his playing career finally ended. The network said Brady would call the premier game of the NFL weekend and broadcast alongside Kevin Burkhardt. 
FOX Corporation CEO Lachlan Murdoch called it a long-term commitment.
"We are pleased to announce that immediately following his playing career, 7-time Super Bowl Champion Tom Brady will be joining us at @FOXSports as our lead analyst," Murdoch said in May 10 statement.
"We are delighted that Tom has committed to joining the Fox team and wish him all the best during this upcoming season," the statement added.
Hours before his retirement announcement this week, Brady also walked the red carpet at the Los Angeles premiere of "80 For Brady," a film he executive produced and is inspired by the true story of four best friends who take a trip to the 2017 Super Bowl LI to see their hero play. 
The film stars Lily Tomlin, Jane Fonda, Rita Moreno, Sally Field, and Brady himself. 
Brady also has a fitness and nutrition business called TB12 which he launched with his trainer Alex Guerrero and is modeled after his own daily habits as an elite athlete. He also operates the TB12 Foundation, a charitable arm of his fitness business, which runs programs for at-risk athletes that might not otherwise be able to access innovative performance and wellness resources.
Brady is the NFL's career leader in yards passing (89,214) and touchdowns (649). He's the only player to win more than five Super Bowls and has been MVP of the game five times.
Tom Brady makes history: Bucs QB becomes first NFL player to throw for more than 100,000 yards
The quarterback has won three NFL MVP awards, been a first-team All-Pro three times and selected to the Pro Bowl 15 times.
Brady and supermodel Gisele Bündchen finalized their divorce this past fall, during the Bucs' season. It ended a 13-year marriage between two superstars who respectively reached the pinnacles of football and fashion.
In his retirement announcement, shared as a video on social media, Brady said he wanted to "get to the point right away."
"I know the process was a pretty big deal last time, so when I woke up this morning, I figured I'd just press record and let you guys know first," Brady said in the video. "I won't be long-winded. You only get one super emotional retirement essay and I used mine up last year.
"I really thank you guys so much, to every single one of you for supporting me. My family, my friends, teammates, my competitors. I could go on forever. There's too many. Thank you guys for allowing me to live my absolute dream. I wouldn't change a thing. Love you all."
This story was reported from Cincinnati. The Associated Press contributed.