Latest TikTok challenge: The Kool-Aid Man becomes trend on social media platform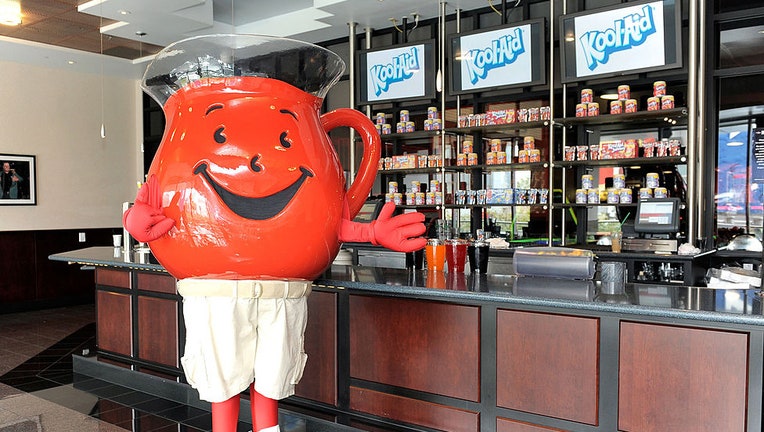 article
TikTok has gained popularity for keeping users up to speed on current viral trends and challenges.
And a recent challenge inspired by a pop-culture icon from TV commercials is being imitated by some on the social media platform. 
What is the Kool-Aid Man challenge?
The "Kool-Aid Man challenge" is the latest trend on TikTok created to imitate the Kool-Aid Man brand mascot, a human-sized glass jug filled with the fruit-flavored drink that smashes through fences, walls and furniture when kids call his name while yelling his signature phrase, "oh yeah!" 
A section on TikTok's site called the "Kool-Aid Man fence challenge" has 954,000 views. 
FOX Television Stations reached out to TikTok for comment.
RELATED: TikTok to limit screen time for teens to 60 minutes per day
Most posts by TikTok users feature videos of people crashing through objects with captions using the phrase "oh yeah."
The challenge made headlines in February after five juveniles and an 18-year-old in New York were arrested for allegedly running through and damaging fences, the New York Post reported. 
Police told the New York Post that the group recorded videos of themselves running through fences to imitate the Kool-Aid commercials. 
TikTok to limit teen use on platform
TikTok is used by two-thirds of American teens and has become the second-most popular domain in the world. 
The social media platform announced Wednesday every account held by a user under the age of 18 will have a default 60-minute daily screen time limit in the coming weeks, the Associated Press reported. 
TikTok also said it will begin prompting teens to set a daily screen time limit if they opt out of the 60-minute default. The company will send weekly inbox notifications to teen accounts with a screen time recap.
There have long been concerns about what minors are exposed to on social media and the potential harm it might do. A report released in 2022 suggested that TikTok's algorithms are promoting videos about self-harm and eating disorders to vulnerable teens, the AP noted. 
The Associated Press contributed to this report. This story was reported from Washington, D.C.