'The Masked Singer' finale: Medusa wins, Macaw sent home after emotional reveals
LOS ANGELES - "The Masked Singer" ended its ninth season on an emotional note after the surprising reveals of Medusa and Macaw. 
"This was the season of the feels," panelist Jenny McCarthy shared Wednesday evening. 
British-American singer and songwriter Bishop Briggs, known for her hit single "River," was revealed as the season's winner during the series finale. 
Briggs was unmasked as Medusa, beating out Macaw – who was unmasked as "American Idol" finalist and multi-platform recording artist David Archuleta. 
Bishop Briggs revealed as Medusa
"This is the craziest, coolest thing ever," Briggs, 30, said after her reveal, calling the opportunity a "surreal journey."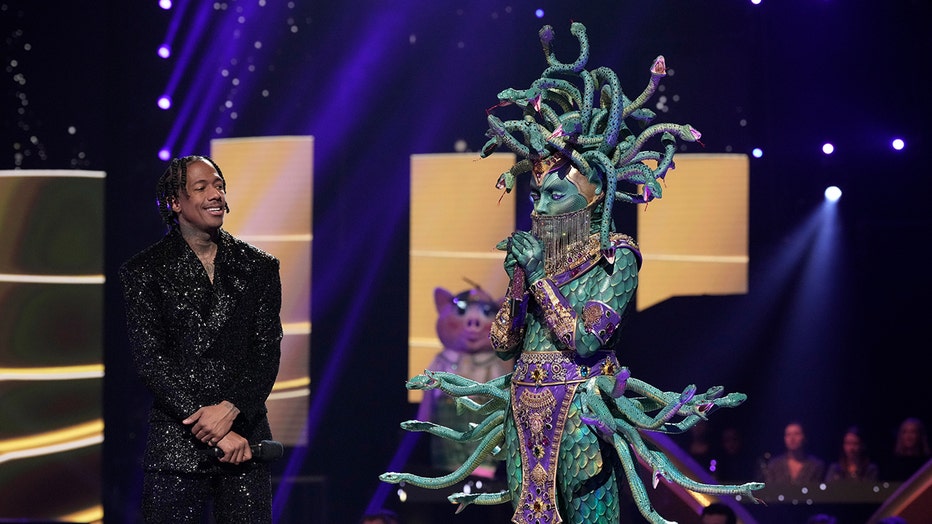 Medusa talks to Nick Cannon prior to their reveal on "The Masked Singer" stage. (Credit: Michael Becker/FOX)
Panelist Nicole Scherzinger told Briggs she was "obsessed" with the singer from the very beginning of the season. 
"I knew that voice. Why? Because I work out to you 24/7," Scherzinger said, adding, "You're honestly one of the coolest, rawest, most real artists we've ever had on this stage." 
This season, "The Masked Singer" created a "Ding Dong, Keep It On Bell." That meant the panelists could choose to save contestants from elimination. Medusa was the first celebrity saved in Season 9 using the bell. 
"This has just been the most incredible experience," Briggs added.
David Archuleta revealed as Macaw
For Macaw, Scherzinger was able to accurately guess it was Archuleta.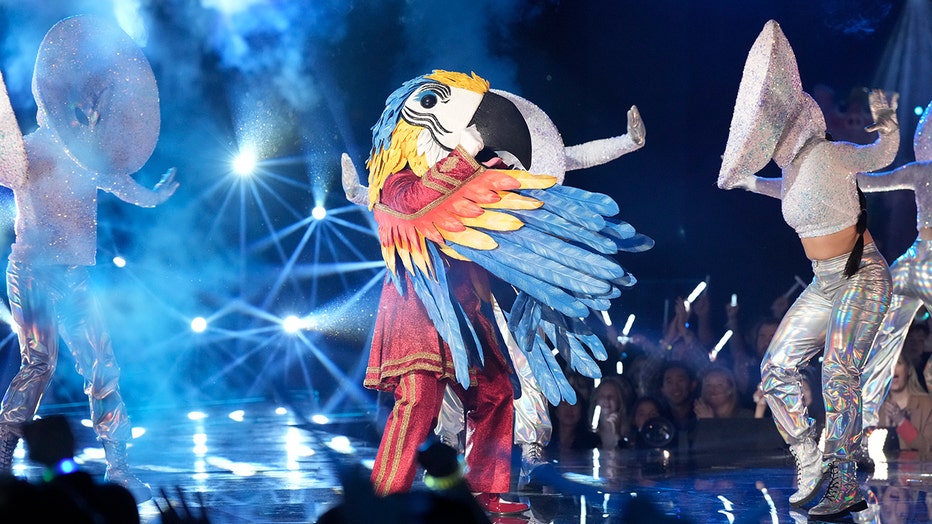 Macaw performs on "The Masked Singer" stage. (Credit: Michael Becker/FOX)
"I'm such a big fan of yours," she continued. "Thank you for being so bold and brave to share your story." 
RELATED: 'The Masked Singer': Doll revealed, sent home after rocking out
In 2021, the "Idol" alum opened up about his sexuality, saying that he was part of the LGBTQIA+ community.
"Just like being Macaw has felt liberating, coming out felt liberating, and it is scary," he said, adding, "I realized, I can't change this. So, If anyone else has grown up feeling like they were bad just because of who they were attracted to and who they loved, I want you to know it is worth taking the courage to show your true colors. It is scary, but you're worth it, you matter, and it's so beautiful."
The 32-year-old described his experience as Macaw as "healing."
"Going out of our comfort zone, doing something different," he told the audience. "I didn't know it was going to be so much fun."
Bishop Briggs as Medusa and David Archuleta as Macaw join Pentatonix, Olivia Culpo, Lou Diamond Phillips, Keenan Allen, Alicia Witt, Melissa Joan Hart, Dee Snider, George Wendt, Christine Quinn, Alexis Bliss, Holly Robinson Peete, Malin Akerman, Lele Pons, Michael Bolton, Grandmaster Flash, Debbie Gibson, Howie Mandel, Sara Evans and Dick Van Dyke as the celebrities revealed in season 9 of "The Masked Singer."
This station is owned by FOX Corporation.